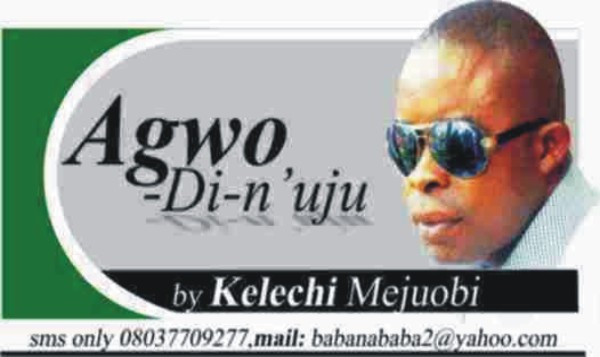 While I may not be interested in the affairs of PDP in Imo State, but the party ignoring a notable LGA like Ohaji/Egbema in the constitution of its Elders Council Committee is a very fundamental neglect to the oil rich people who are strategic to political developments in the state.
In the list made public two days ago after inauguration, some LGAs have not less than five persons included in the very important Elders Committee, but Ohaji/Egbema had none. The implication is that no member of the party from the area can be found worthy to be counted in this elite cadre and PDP has no regard for spreading its committee jobs to all LGAs in the State.
Who Is Advising Uzodinma On New Bus/Taxi Colour?
I will advise our dear governor, Hope Uzodinma to be wary of bad lieutenants. Whosoever that asked him to direct commercial vehicle operators to change colours of their vehicles to new one undoutably hates the 3R administration. The mood in the state at the moment doesn't welcome this manner of directive. The state is still under insecurity threats and the least expected of government is the idea of change of Taxi/Bus colour. It shows clear insensitivity on the part of government to the unsettled heart beat of the people.
Someone I suspect is plotting public dislike for the 3R Government. Three years ago, Imo government during Okorocha's regime had a colour. So why go for new one? Lagos, Rivers, Akwa Ibom, Delta, Abia and others  state have maintained one identifiable colour for years irrespective of who comes on board as governor. Next I week, I will look at this again.
Of "River Avu" And Collapsed  Ihiagwa, Nekede Bridges
People of Avu, in Owerri West LGA of Imo State are going through pains at the moment. Reason, a flood that can be said to be mini river has taken over the major road from the Avu junction end of the Owerri Port Harcourt Road to Obosima-Ohuba en route Adapalm to Egbema of Ohaji/Egbema LGAs. The road needs urgent attention from all government agencies. Question about the whereabout of the contractor handling the road project from the Federal Government must be asked.
It's not only about the eyesore Avu mini river, other Owerri West communities like Ihiagwa and Nekede are also in bad mood. The Ihiagwa bridge linking it to Obinze by FUTO gate which collapsed since 2019 appears to have been abandoned, same for that of Nekede Old Road linking Whetheral through Emmanuel College in the heart of the town. Govt should try to remedy the situation.