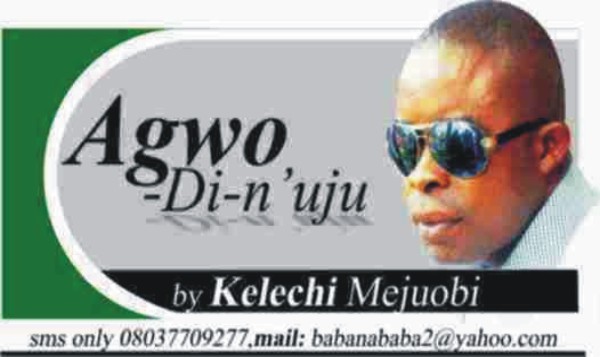 I cannot recall any elected or political appointee inNigeriasince our nascent democracy debuted in 1999, who celebrated his/her birthday in a grand style like that witnessed in Owerri, the Imo state capital, early this week.  I tried to go into memory lane out could not fathom a celebrity who have had such elaborate birthday celebration characterized by unprecedented pomp and pageantry.
Indications that Eastern Heartland as Imo state is fondly called would witness beehive of activities began a few weeks to the Monday October 8, of the birthday celebration of the present Executive Governor of Imo state, Owelle Rochas Okorocha and 10th year anniversary of one of his pet projects, Rochas Foundation College, when Owelle in his usual globe-trotting exercise had mini celebrations abroad.  The climax of the "mother of all birthdays" that grounded Owerri, where normal business activities were paralyzed as public schools, markets inOwerriMunicipality, and public offices were under lock and key.  Despite the prevailing insecurity worsened by rampaging kidnappers and bank robbers who forced banks to shun customers last weekend and environmental menace instituted by devastating flood in parts of Ohaji/Egbema and Oguta LGAs, Heroes Square on Concorde Road, New Road witnessed people from all walks of life who came to share the glorious moments with the seasoned politician and philanthropist who hit the golden mark on September
Undoubtedly, a man of the people and a "crowd puller" any commentator seeking to tell the story of the fifth civilian Governor of Imo state maybe forgiven if a element of fairly tale is added to the narrative.
Born on 22 September, 1962 in Ogboko, before he migrated with his itinerant parents to the Northern part of the country where he had his primary and post–primary education at St Joseph's Primary School, Barkin Ladi, and Juladaco High School, Kassa Jos, all in Plateau State  respectively. From 1990–1991, he obtained a diploma in Public Administration and returned to the University of Jos (1993 – 1994) to obtain an advanced Diploma in Public Administration. According to what Owelle Okorocha claimed to posses before vying for the number one position in the state, he obtained an LLB (Hons) and LLM both from UNIJOS, as well as a PGDM from Benue State University. Career positions include President, Nigerian Red Cross Society, President /Founder, Rochas Foundation Inc, President, Rochas Group of Companies Ltd, Pro Chancellor,AfricanBusinessSchooland former chairman, Board of Nigerian Airspace Management Agency.
There is a twist in the tale for the dark-skinned celebrated philanthropist who has experienced cheqqurered history in his political career. In 1998, prior to the 1999 general elections, Owelle Okorocha braced all odds to emerge the PDP candidate for the governorship position but was said to have lost to the eventual winner, Achike Udenwa at the end of the proceedings. In 2003, Okorocha's quest to gain political position took him to ANPP after coming behind President Obasanjo during the PDP primaries.
He made a u–turn to PDP and was appointed by Obasanjo as Special Adviser, on Inter Party Affairs. In 2005, he broke ties with PDP and went ahead to form moribund Action Alliance, AA, party, planning to become the presidential candidate of the party in 2007 election. Again, he returned to PDP and in September 2007 declared interest to be PDP National Chairman which was also unsuccessful.
After former Governor Ikedi Ohakim decamped from PPA to PDP in July 2009, Okorocha denied that Ohakim had taken up the structure adding that he was the leader since the predecessor was the Governor thereby asking for a congress to ratify the issue. But again that did not take place.
Poised to have a shot at the Imo State Governor's office otherwise christened Douglas House, Okorocha decamped from the PDP to APGA, to run as the party's Guber candidate in the 2011 election. Before he came on board, a strong candidate and titled-holder for the ticket, Chief Martin Agbaso was basking with the APGA governorship flag. A few weeks later in Dec 2010, APGA allegedly suspended Okorocha from the party over what it described as anti–party activities pending the investigation of his conduct. It was reported that he stormed the state secretariat of APGA with dozens of thugs to attack top officers of the party. However, he went on to campaign and an a strange political marriage between him and the Agbasos, especially the APGA torch bearer in the past guber elections, Martin Agbaso cleared the road for Okorocha as his younger brother, Sir Jude Agbaso was picked as running mate. The rest is history only that the conduct of Supplementary Election on May 6, 2011 after INEC declared the guber election of April 26, 2011 in four councils inconclusive. The Supplementary Election being challenged in the law courts by Senator Ifeanyi Ararume of the ACN gave Okorocha victory. In view of the fairy-tale associated with the history of Owelle Rochas, the present state Governor may not have met a 20th century great thinker, John Ruskin, who said "life is a magic vase filled to the brim; so made that you cannot dip into it nor draw from it; out it overflows into the hand that drop treasures into it… drop in charity and it overflows love" From all indication, the pillar of Rochas Foundation will raise his hands with deep sense of accomplishment that his five decades on earth has revolved  around philanthropy and charity. And it was this altruistic posture that endeared him into the heart of many Imolites especially residents of the state who backed his governorship ambition and ascendancy to the prime position in the state. Space may not permit going into details about his success trip to the famous Douglas House, (Government House, Owerri) but it is pertinent to note that the ovation that heralded Governor's Okorocha arrival may not be the same today as he marks his 50th birthday. While it will not be foolhardy to chastise the Governor for certain unwarranted misdemeanors after one year in office suffice it to note that Owelle has excelled in certain areas.  It is worthy to note that despite unavoidable shortfalls; the promised free education has kick-started and moving in earnest.  True to his promises, students of post primary schools in state-owned schools have started receiving uniforms even as the monthly stipend to the students seems to be a forgone alternative.  Having doled out the uniforms said to be imported to students in Owerri Municipality, keen observers of trends of events in the state are optimistic that the other promised items like scandals, books and bags would follow suit and students in Owerri town would not be the only beneficiaries.  There is need for the present government to differentiate between free education and scholarship if the modus operandi of the exercise is anything to go by.  Available reports followed with investigations show that schools in Owerri Municipal have stopped admitting new students.  At some of the primary and secondary schools in World Bank area of New Owerri, prospective students willing to enroll where turned back based on "order from above" that no vacancy exists in the school for new pupil.  A head teacher revealed that the State Universal Basic Education Board, SUBEB, which has the Federal Government mandate to run Free Education, directed the rejection of new students.  I should give the state government time to realize the promised free education/scholarship to undergraduates in the two states-owned higher institutions; Imo State University and Imo State Polytechnic. Since the affected schools have not commenced academic work for 2012/2013 session, Owelle Okorocha can be forgiven for not handing over the promised bank cheques this September after telling publisher of newspapers in Owerri that the cheques for this exercise was ready last month.  I expected the Imo Governor to have heralded the tertiary institution scholarship/free education exercise on Monday during his 50th birthday celebration.  I must commend His Excellency for showing love and concern to teachers in the state.  Owelle has made a far departure from the proverbial "Teachers reward is in heaven" by ensuring that the academic moulders of our children receive their reward on earth than in heaven.  Am aware that their salaries come at the end of every month and for the first time, head teachers and principals of both primary and post primary schools would be entitled to an imprest to run the schools for a while.  In all i advocate for qualitative than quantitative education being provided by the Owelle Rescue government.  A cursory review of state of schools in the state show they are in shambles and deplorable conditions.  The money sunk in building a model school in each LGA by a particular choice firm would have been used to fix all the dilapidated structures and equip them across the state.  There is no gainsaying in the fact that Owelle has given the education sector a new face. The state governor has shown he is a true "Commander of Free Education" However, the process of the employment of about 1,800 new teachers' calls for concern. Was it advertised? Who interviewed them? And was it not a product of nepotism?  As a citizen of this country, dividends of democracy among other things translate to provision of good and accessible roads.  The Rescue Mission government of Owelle Rochas showed promises in this area before opened roads snowballed into a catastrophe and environmental hazard.  The planned construction of 17 or 24 kilometer roads in each of the LGA is in order but government would have been cautious in its approach to the opening of roads. Apart from the state capital, Orlu and Okigwe metropolis, no road project has reached 30% in any other LGA. Rather, communities are battling with flood and erosion caused by ill-trained and equipped contractors that began earthworks and excavation during the rainy season. Instead of opening new roads, I expected Owelle to have rescued some vital and strategic roads in the state if his government is truly on "Rescue Mission".  For want of space I will end here hoping to conclude the topic next week.