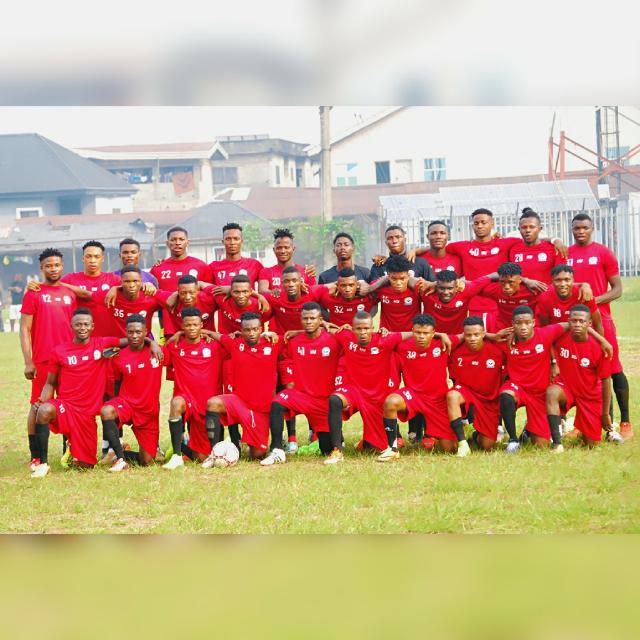 Winners of the 2020/21 Mbaike Unity Football Competition, Amaimo Ward alongside other consolation prize winners such as the Most Valuable Player(MVP), Highest Goal Scorer and Best Keeper last Saturday received their cash prizes.
The chairman and Chief Executive Officer of Akarachi Foundation (AF), Engr Akarachi Amadi hosted the 24 autonomous communities of the two local government areas of Mbaitoli and Ikeduru LGA's at his corporate office, Okigwe road Owerri for the prize presentation of his maiden tournament.
Handing over the cash prizes to the winner of the tournament, Amaimo autonomous community, Chairman of the Central Organizing Committee, Engr Obinna Nshirim said the tournament was the first of its kind in the Federal Constituency if not in the state.
Engr Nshirim disclosed that each participating Community went home with the sum of Fifty Thousand Naira (N50,000) while other consolation prize winners such as the Best Player, Top Scorer, Best Keeper all received Eighty Thousand Naira (N80,000) respectively.
The quarter finalists he said also received Eighty Thousand naira each while the second and third positions went home with total sum of Eight Hundred and Thirty Thousand Naira (N830, 000) and Six Hundred and Thirty Thousand Naira (N630, 000)respectively.
The winners according to him cruised home with a whooping sum of One Million Two Hundred and Thirthy Thousand Naira (N1, 230, 00).
He further disclosed that the donor, Engr. Akarachi in addition gave Twenty (20) Solar Energy Street Lights as gifts from his foundation to the two finalists, Amaimo Ward in Ikeduru LGA and Orodo Ward B in Mbaitoli LGA.
Other winners include; Ifakala Ward (Mbaitoli LGA) who placed 3rd, Amarachi Avusa of Amaimo (Best Keeper), Nkemezie Jonathan of Orodo B (Top Scorer with 6 goals) and Chidi Henry Okoro of Amaimo (Best Player).
The Central Committee Secretary of the tournament, Comrade Bright Ahamefule who spoke for the donor described the outing as a huge success.
While appreciating Engr Akarachi for his gestures, he said the foundation is planning a bigger and better outing in the next edition where the female talents will also be giving a platform to explore.
He however noted that the foundation is equally looking forward to setting up Mbaike Football Clubs where young talents will be harnessed for success.
Comrade Bright therefore urged the beneficiaries of the tournament to leverage on the opportunity given to them to better their lots while promising a more spectacular outing next edition.
In an interview with one of the players, Michael from Ogwa Ward II, he thanked the donor for bringing the youths of Mbaike together through the platform urging him to keep faith with God.
Other members of the committee conspicuously present were the councillor of Trinity ward, Hon. Magnus Melariri, Chief Sam Amonu who moderated the award ceremony, Hon. Darlington Oparaji as well as members of the Sports Writers Association of Nigeria SWAN, Imo state chapter led by Mr. Everest Ezeihe.