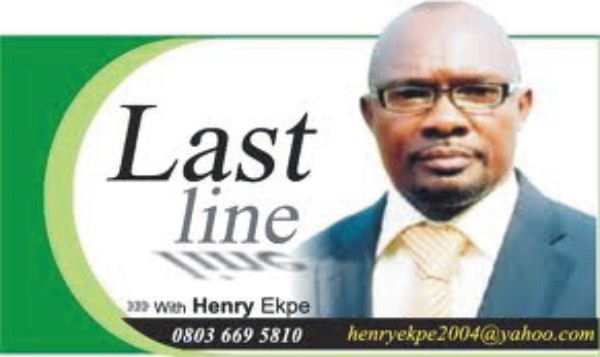 Thunder, they say, does not strike twice. But in Imo State, it does. Take it or leave it, the failure of the regime of His Excellency, Chief Ikedi Ohakim to return to power in 2011 for a second term was majorly as a result of the fictitious story that he flogged a Reverend Father.
All that Ohakim did to clear his name from the story hit the rocks, as the matter went viral to the extent that it was recorded as a music, and sold on the stands.
As the wise saying goes: One man's meat is another man's poison. While Ohakim wailed and shouted with no one listening, one particular individual was the sole beneficiary of that costly mistake made by Ohakim's security Aides. And that fellow is the incumbent Government of Imo State, Owelle Rochas Okorocha.
But for whatever reason, the same scenario that dogged Ohakim is repeating itself in 2018 under the regime of Okorocha, but on a higher scale.
On a higher scale in the sense that while Ohakim's matter had to do with a Reverend father driving along the road, that of Okorocha's administration has dabbled into the hands of a Bishop, right at the Altar.
But what really is the matter? I was not there, but from what I heard from eye witnesses and watched on internet; the Arch Bishop was holding a homely for the repose of the soul of Mama Mbata, mother of Business Mogul, Alex Mbata, at Ngwoma in Owerri North LGA.
As custom with Arch Bishop of Owerri Catholic Diocese, Most Rev Anthony Obinna, he does not miss an opportunity to speak truth to power, no matter whose Ox was gored.
Gathered at Ngwoma were top shots of All Progressive Congress APC who dominated the crowd at the burial, and the fiery cleric used the opportunity to inform those leading Imo State what really is the state of affairs in Imo State, and not what they are told by their Aides, while they relish the splendor of their kingly environment at various palaces in Owerri.
Obinna lampooned the authorities. But rather than wait patiently and allow the Bishop do his thing since he was on the Altar that serves as his own office, some overzealous Government sycophants erupted into anger and went as far as shutting up the respected Man of God.
Unfortunately, the wife of the Imo State Governor, Nneoma Okorocha, and his son inlaw and Chief of Staff to the Governor, Chief Uche Nwosu were all present at the church when chaos and mayhem took over.
Much as nobody can accuse the wife of the Governor or the Chief of Staff of aiding or abetting the ugly scenario at Ngwoma, but the argument is that both personalities have the power to rein in the menacing crowd charging at the Bishop, but they both sat there without raising a finger.
In this case, pundits are deducting that inaction can mean action.
Thanks to latest technology, the entire "NGWOMAGATE" was recorded and today documented for future purposes and for those who may deny one thing or the other about the matter for posterity escape.
Unfortunately, the fellow who has suffered the consequences of the "Ngwoma sacrilege" is non other than the Chief of Staff to the Governor, Uche Nwosu, who has been in the News since his father inlaw, Owelle Rochas endorsed him as the heir to the throne in 2019.
However you like at it, the "Ngwoma wahala" is a bad outing for Uche Nwosu and his ambition whose overzealous fellowers put in this current mess. And this is the price of surrounding oneself with sycophantic officials whose only qualifications are bravado.
What in the world would prompt a Government official, supporter of a politician, charge at a priest on the Altar if not madness. It is reprehensible, lacks morality and a near mental crisis situation.
The damage has been done, and it needs Trailers Load of Omo and Bleach to clean the stains. It now feeds on Uche Nwosu's Governorship dream. It does not matter what anybody says. When Ohakim's security personnel cornered Reverend Eustace Okorie in 2010 at Akabo, the then State Chief Executive had no inkling of the act but he took the responsibility of its ugly out- come.
Therefore, Okorocha has incurred the wrath of the church big time. Whatever led his sycophantic followers to near the Bishop while at the Altar is a question they should go in and deliberate about, because as it is now the Horse had already bolted out of the Barn.
This stigma has stuck and will dog Okorocha till the end of his tenure and after.
Unfortunately, as usual, the Okorocha style stoked the matter out of proportion. It was not properly managed, because rather than be apologetic and appeal to the conscience of the people, especially the church, his reply was that God has ordained that Uche Nwosu must be Governor, adding that whoever is against Uche Nwosu's ambition is fighting God.
Which Gods, we may ask? Is it our God almighty or the other Gods in Imo State? This must be the question bothering Bishop Obinna now. The Bishop said that neither he, (Bishop), Okorocha's Deputy Madumere, nor son inlaw, Uche Nwosu would determine who Governors Imo in 2019 but the Imo electorate. But Okorocha says the Gods have spoken. Between Okorocha and the Arch Bishop, who has the spiritual eyes to decipher when God has spoken?
This is where the battle line has been drawn. It means that only 2019 election result will tell Imo people between Okorocha and Bishop Obinna who sees God most. Should Uche Nwosu scale APC primaries and then go through the furnace of election proper, it means Okorocha is a better prophet than the Bishop, and also has a better God.
But should Uche Nwosu fail in his bid to be Governor of Imo State, we shall all troop to the Bishop to carry him shoulder high for hitting the Bulls eye in his prediction and prophesy. We shall also thank the Bishop for having a better God who communicates and listens to him than Okorocha's.
Apart from the Gods, all elections are conducted by humans, since Gods are spirits. From the INEC officials, to returning officers and the electorate, none can claim to be a god.
Therefore, while Okorocha believes in God which he said has ordained Uche Nwosu to be Governor in 2019, he should also spare a time to consult with the masses too. Much as God will do his own beat, the All Progressive Congress, APC under which Uche Nwosu may run in 2019, has contributions to make. Because without a political platform, there is no election for a candidate.
After that, Okorocha should also consult the Imo electorate, who should by their voting power say who should be their Governor in 2019.
Even if the result is written without voting, should a dangerous God enter Imo masses at that time and they go one rampage to ask for their rights, there would be mayham and chaos, and other Gods may leave their enclaves and join the bedlam in Imo State and there would be no God to talk to other Gods and then there will be endless problem.
This is why I advise that Okorocha should not depend more on his God but on Imo electorate who will determine where the pendulum swings to in 2019.
Therefore, the situation whereby the Governor decides who gets what without consulting the Gods of other Imo citizens does not jell in a democratic society.
Much as the Governor has his wishes, but it does not total to the wishes of others. That is why consultation and appeal to the masses are very important at this critical time.
In 2011 when Okorocha joined the Imo Governorship race, no power tried to stop him, as he had the power of the masses, which propelled him to his present position.
Although he had some obstacles on his route to power, they are expected as you don't get power on an platter of Gold.
But it is on record that Okorocha did not face fierce discrimination and intimidation by the existing power structures in the State then.
And neither did those in power then force hook line and sinker down the throats of the electorate who should be their Governor.
Therefore, if Okorocha has a particular people he wishes to place in positions before he leaves office, it could be worked out through persuation, lobbying, and campaigns as dictated in a democracy. This is because his present posture infuriates the Imo masses, who in 2011 stood behind him to wade off any monarchical pronouncements from the Government in Imo State then, against his person or ambition.
Of course, Okorocha has the constitutional right to draw a list of Imo politicians he would love to represent the people from the villages to the Federal levels. But they must be subdued to electoral and democratic tenets.
Even the issue of Uche Nwosu taking over from his father inlaw, could not have been a matter of National uproar, had Okorocha played his card well abinitio.
If Okorocha knew he had a successor in mind, he should have limited the number of his political enemies, by watching his words and actions.
This is because, whatever a leader says or does while in office live to haunt him at the point of leaving office, or after leaving.
And again, the Governor should not try to squeeze a goat through the hole dug by a Rabbit, because it is not feasible.
The Governor cannot begin to pretend now that he does not know that there is zoning system in Imo politics. That was why he sacked Okafor-Anyanwu as the pioneer chairman of APC, when he wanted to run for a second term, because Anyanwu comes from Oru East, Orlu zone like Okorocha.
It is still in the spirit of zoning that Okorocha replaced Sir Jude Agbaso with Prince Eze Madumere as the Deputy Governor, because both men come from Owerri zone, while the Speakers of House of Assembly, Rt Hon Benjamine Uwajumogu and Rt Hon Acho Ihim are both from Okigwe zone.
However, if Okorocha believes he has the magic wand to suppress the raging anger in the State, by not only putting his son inlaw as his successor, but also from Orlu zone after his Eight years in office by 2019, still remains one of the political wonders of the current dispensation in Nigeria. "No one Man's ambition requires the blood of others" Goodluck Jonathan.