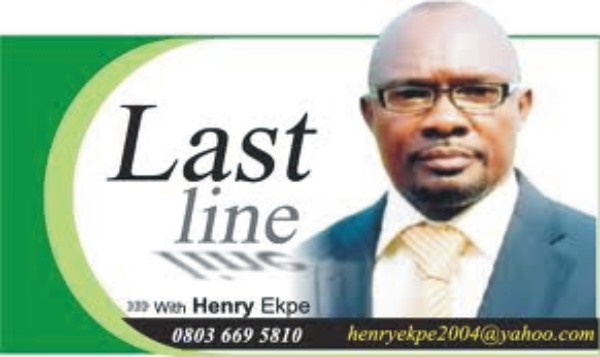 Since the administration of His Excellency, Chief         Ikedi Ohakim, Imo State has never had any election in the twenty Seven (27) Local Government Areas of the State.
Before Ohakim, His Excellency, Chief Achike Udenwa conducted elections in the LGAs twice before he left office in May 29, 2007. His successor, who spent one term of four years followed Udenwa's footsteps and held election once before leaving.
However, since the incumbent Governor, Owelle Rochas Okorocha assumed office in 2011, the Imo LGAs have been reduced to a comatose state, with the LGA Headquarters lying fallow with no meaningful administrative and developmental impacts due to lack of elections.
The Local Government Areas as the third tier arm of the federation were created   to take developments to the grassroots, and bring the masses closer to the Government.
For seven years now, Imo populace have begged the Governor, Owelle Rochas Okorocha to conduct elections in the LGAs which would have spread development and create jobs for the teeming unemployed Imo youths, but Okorocha had refused, citing the court as an impediment to holding elections in Imo.
The reason was because when Okorocha was inaugurated in 2011, he sacked the elected council chairmen he met in office.
The council chairmen thereafter headed to court to challenge their dissolution, calling it an illegal sack, saying that the constitution of Nigeria grants them tenure of two years in office, which period nobody could throw them out from office without due process.
It was this matter that Imo State Government cited at many occasions as the issue that tied its hand from conducting LGA election in the State.
Okorocha made it clear that he would go against the court if he dares hold LGA election, and therefore would not like to break the laws of the land.
But despite this, the Government of Imo State under Okorocha once in a while raised the issue of LGA election, at which point interested Aspirants trooped to the Imo State Independent Electoral Commission ISIEC to collect forms at huge prices, which usually ended a hoax.
This rigmarole of conducting council election had continued occasionally to the extent that the Aspirants who collected forms at huge prices without seeing any election stormed ISIEC office to ask for a refund of their monies which ended up a mirage as no person was even available to attend to them.
With this situation on ground and Governor Okorocha entering the last lap of his Eight years of two terms tenure, Imo people have since forgotten all about LGAs election in the regime of Okorocha, hoping that since he abhors elections in Imo LGAs, the task was now left for Okorocha successor by the Imo electorate.
But suddenly to the shock and bemusement of Imo people, the ISIEC led by a fresh chairman in the person of a certain Hon Etelberth Ibewuchi has risen up again with the story of a council election come July 14, 2018.
Now, with what Imo people have passed through the hands of ISIEC when all dates fixed for an impending election ended in a hoax, would the citizenry ever take this ISIEC seriously again? How feasible is it that this time ISIEC under Ibewuchi will hold the much-awaited and elusive election?
How much can ISIEC convince the electorate to accept this newly brandished month as the authentic date for the election, since the reign of Hon Amaechi Nwoha as ISIEC chairman can better be described as a folly?
Come to think of it, can any of those former Aspirants who before spent all their monies to buy forms that never guaranteed them an election ever trust the ISIEC to part with their funds again?
It is quite unfortunate that since ISIEC began to announce the date of its coming election in July 14, all that is written on the faces of Imo electorate is apathy.
The euphoria which follows such announcements before in Imo State in the communities cannot be traced this time as those you ask dismiss your question with a wave of the hand.
Now, the election is billed for July and this is April. It means that the ISIEC will use three months to prepare for an election that has never been conducted again in Imo State since 2010.
So, ISIEC will use these three months to fish for reluctant Aspirants who cannot predict if the election is for real this time or not, screen them, verify voters register, provide voting materials and collate and announce results without blemish?
Another matter is; from where would ISIEC get the required humongous funds needed for such and exercise that I learnt may be conducted at the Autonomous Communities level, and not by Wards?
From experience, it is on record that the sitting Imo State Governor, Owelle Rochas Okorocha hardly spends money on what I could describe as "unseen projects". In this case, can Okorocha have the liberty to release over Six Hundred Million Naira (600m) that could averagely give Imo State a clean LGA election?
Now the major question; since Governor Okorocha has cited the court as the reason he has refused to conduct LGA election in Imo, has the court vacated the injunction sought by the sacked LGA chairmen, which delayed the elections since seven years now?
Under which law is the Governor citing to conduct the forthcoming election of July 14? Assuming the election holds, the newly elected council chairmen and the councilors will operate under the existing Imo council laws ,which means that they will spend two years in office.
It therefore behoves to state here that by the time the elected chairmen clock two years in office in July 2020, Okorocha would have gone.
It follows to ask why Okorocha forgot to conduct elections since he arrived only to now wake up a few months for him to leave office?
What this means is that the alleged coming LGA elections are not for altruistic reasons, but to feather the personal political fortunes of Okorocha who does not care what Imo people think about him, provided he had his ways.
It absolutely sounds ridiculous that a Governor who ought to have used the LGA elections to development Imo State by taking power to the masses only remembered it now that he is leaving office seven years after.
Now, if Okorocha sacked the elected council chairmen he met in office in 2011 simply because he was not the one that conducted the election, what conviction has he that the once he would swear into office between now and July will not be sent packing by another Governor tomorrow?
Well, I think Okorocha's confidence stemmed from his belief that he must install a stooge as he leaves on May 29, 2019.
And part of that plot is the alleged forthcoming LGAs. The major reason for calling for election in the LGAs is not to develop Imo councils but to swell Okorocha's Delegates during the All Progressive Congress APC primaries.
Mind you, the APC constitution allows for elected officials to participate in its primaries as automatic delegates.
And we are told that the Imo LGA election maybe conducted at the Autonomous community levels. Under this scenario, Okorocha will produce enough delegates that the venue of the primaries cannot even contain.
But one hurdle here for the Governor is that in politics, while you plan, your opponents also strategize. However, any plot against the people for selfish interest by the leaders always end in futility.
"Politics is not a bad profession. If you succeed there are many rewards. But if you disgrace yourself, you can always write a Book" Ronald Reagan.