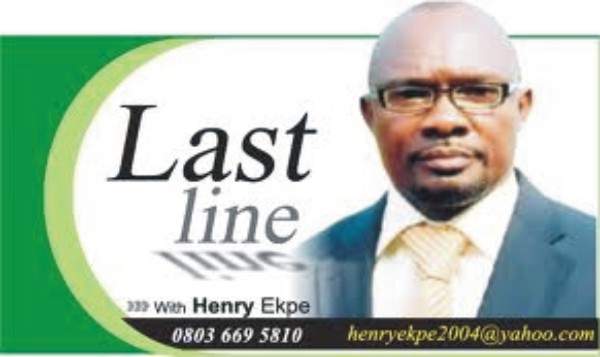 Local Government Councils are part of the tripod that make up the Nigerian Federation as enshrined in the constitution. It follows the State and Federal Governments.
Ordinarily, the Local Government system ought to have been the most important of the three Arms of Nigeria Federation, because it is the closest to the people.
The constitution was fashioned in a manner that the Federal, State and Local Governments would operate separately, with each having its own established Government organs to run its affairs.
But unfortunately, Nigerian Local Governments could not be fiscally separated from the States, thereby tying the financial Independence of LGAs on the States, whose Governors in most cases play Russian Rollet with funds meant for LGAs.
But despite this unfortunate situation befalling Local Government Areas, many Governors who realized the importance of allowing LGAs to operate on their own allowed them some sense of responsibility by conducting periodic elections which give birth to Executive Council Chairmen and Councilors.
Today in Nigerias, in States that allow elections in their LGAs, their developments cannot be compared with such States whose Governors avoid LGA elections just to corner the humongous funds that accrue to them from the federation Accounts.
Apart from being the closet Government to the grass roots, Local Governments create direct synergy with the populace which trickles down to the last man in the communities.
LGAs create and share wealths among the populace even as it reduces unemployment with the election of Councilors and appointment of Supervisory Councilors at the community levels.
Local Government Administration reduces the pressure of work on Governors at the State Capitals, and sales the state Chief Executives to the grass roots, whose representatives are the Council Chairmen.
In Imo State, there was rapid development of the State following opportunities created by Local Government administrations during the regime of Chief Achike Udenwa between 1999 and 2007.
His administration held two council polls in its Eight years stay in office.
For the two times the Udenwa administration conducted elections in the LGAs, it produced a plethora of Council Chairmen and Councilors, who are today occupying various positions in Nigeria. That regime threw up a lot of technocrats and administrators who would have been no bodies today had those elections not held by Udenwa.
Till date, that is why the Achike Udenwa's political structure known as "Redemption 98" still exists Ninteen years after. The simple reason is because all those whose political limelights were projected by the political activities of that era still remain grateful to Udenwa for allowing them to show-case their talents.
In Imo today some serving Senators, Governorship Aspirants, members of House of Representatives, House of Assembly, National Board Chairmen and members etc were products of Udenwa's regime.
In other States in Nigeria, some of their Governors are former Council Chairmen. Example is Rivers State, where Chief Nyesom Wike, a former Chairman of Abiakpor LGA is the State Chief Executive.
His contemporaries in Imo State include Bar Victor Muruakor, today Chairman of Fiscal Commission ( Owerri West LGA), Senator Sam Daddy Anyanwu(Ikeduru LGA), Chief Uche Diogu (Isu LGA) Chief Emma Nwogu, former Federal Commissioner, National Population (Ngor Okpala LGA) etc.
When Chief Ikedi Ohakim took over from Udenwa in 2007, within his four years in office, he conducted LGA election once. And that era also churned out a fresh set of Imo Leaders at the LGAs, from where some of them horned their skills and proceeded to the National level.
The late Ikegwuruka (Aluma Aluma) who later became the Boss of Consumers Protection Council was a former Ohaji/Egbema LGA elected Chairman under the Ohakim regime.
A lot of the chairmen, Councilors and Supervisory Councilors of that era have since moved on to other higher positions in the land.
This illustration is to testify that it is erroneous for any political Leader to think that conducting elections in the LGAs is just for mere political and personal gains.
That is fallacy. Local Government administration is just like a starting block for prospective and future political giants. It should serve as the Elementary School for politicians to gain experience before diving into the bigger political waters of State and National.
Unfortunately, in the last seven years, Imo State has not produced elected Council Chairmen and Councilors. It means that the State has been deprived of the rising stars who would have been discovered from this level of Government to take over from the aging ones at the State and National levels.
Imagine how many Council Chairmen, their Deputies, Councilors and Supervisory Councilors the Owelle Rochas Okorocha administration would have prepared for Leadership roles in Imo State in the last seven years had he conducted LGA election.
Can you imagine how much wealths that would have been created and circulated in our local villages in Imo State in the last seven years with payment of salaries and allowances of Council Chairmen, Councilors and Supervisory Councilors?
These unseen wealths have been wasted because the employment of these people would have galvanized the economy of the communities and Local Government Areas through circulation of funds, which would have boasted spending power of these political appointees and in the process driving the economy down to the common people in the villages and the State in general.
Every society begins from the family, to Kindred, Village, Community, LGA, State and the Federal Government. With this lack of macro economy in Imo State, the masses only see the stupendous riches being displayed by those in Douglas House Owerri, which has no economic value to the poor, who Governments are meant to protect and take care of.
The majority of Imo downtrodden only see the expanded roads in Owerri, Big Halls, Roundabouts, gigantic Buildings, Garden Centers etc, which put no bread on their tables while Markets, Shops and little ventures that are of economic value to the masses are mauled down.
With this mind-set, the masses believe their Governor, Owelle Rochas Okorocha is doing nothing, just because they are not feeling the Government's impact at the grass roots, which would have been facilitated by elected council chairmen and councilors. Had Okorocha conducted elections, he would not have been on the spot at all times, as the councilors who are the peoples representative at the Ward levels would have been taking the bullets.
If there had been elections in Imo LGAs, whether rigged or not, pressure would have shifted from Douglas House to council Headquaters, where political Leaders can go and pour out their problems to the Chairmen.
Had elections been conducted in Imo LGAs, there would have been rapid developments in the twenty seven LGAs in the State that would have kept a lot of people busy in their communities creating wealths than running to Owerri every day.
And politically, Okorocha would have been a political deity now. He would have churned out a plethora of die-hard loyalists, who would have remained commited to him until death do them part.
His political structure would have been tight and bonded. He would have been the Lord of Manor, controlling over five thousand past and present elected council Chairmen and Councilors of Imo State, solid with their salaries and wealths created while in office to fend off any attempt to dislodge their benefactor.
Instead, the Governor missed this golden opportunity but rather preferred appointing uncountable number of Transition Committee Chairmen, who mostly left offices in ignominy, and now bear grudges against Okorocha instead of being grateful. Therefore, these former TC Chairmen have since went their ways. The Governor also deviced another means called GLO and CGC, which are nowhere in the administration of Local Government system.
However, as the Governor is about leaving office now, he has shown seriousness in conducting the elusive elections in the LGAs.
But unfortunately, even those he has selected to be made the council chairmen in the said election of August 28, 2018, know too well that Okorocha only chose them because he is using them for his own political advantage and not for their own benefits or for altruistic reasons to benefit the State.
Therefore, Imo State does not need Local Government Election after seven years with Okorocha having only a few months to vacate office. The people know that it is Okorocha that desperately needs the elections because it will help him in his political gerrymandering of Imo State as the 2019 generation draws nearer. And that is why the Imo electorate and other political parties are not bothered of what they see as a charade and selfish venture by the Governor.
Whether the election holds or not, no one cares any more.