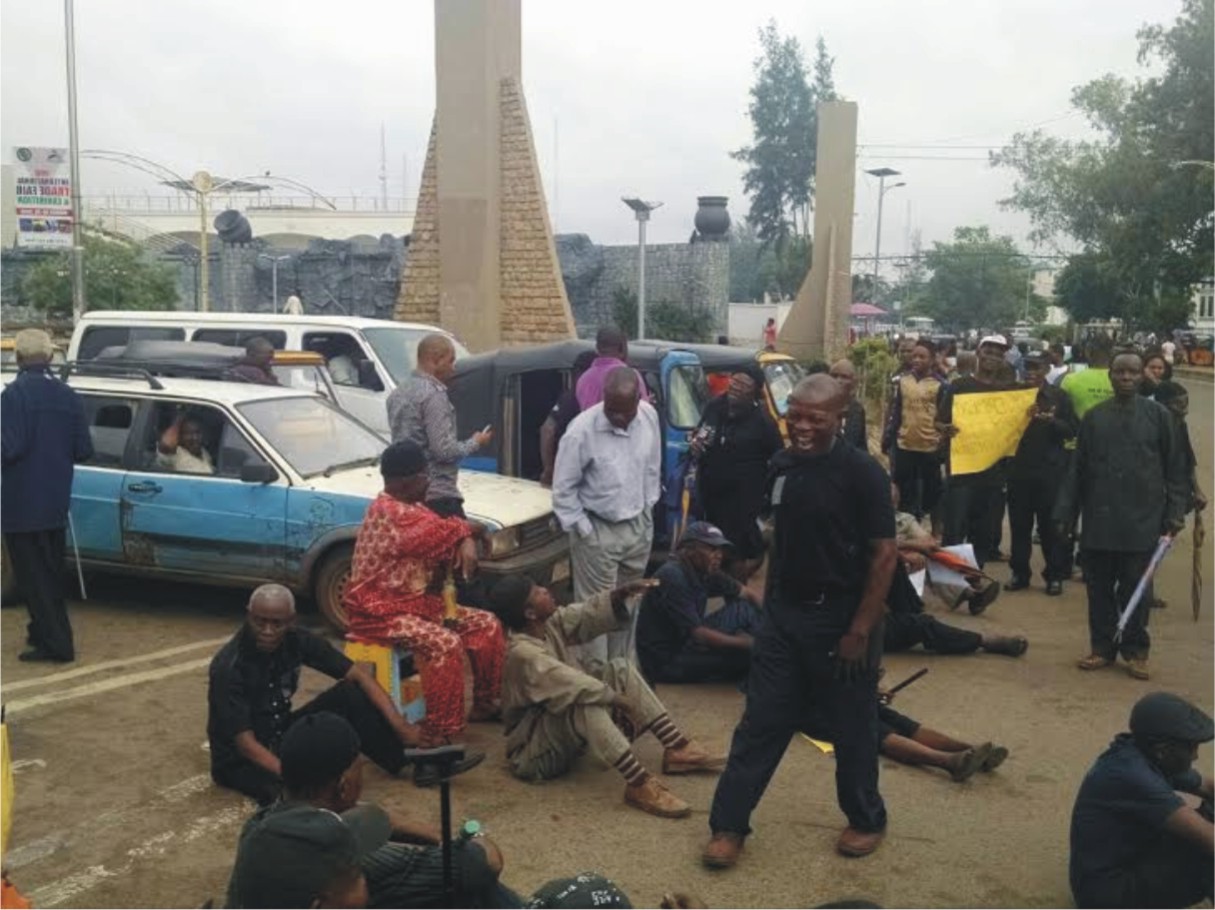 —– By Peter Uzoma.
But for the timely intervention of some medical first aiders who promptly attended to a pensioner Monday last last week the family of a pensioner simply described as De Monday from Mbaise would have been in sorrow by now.
An eyewitness who spoke to this paper under condition of anonymity said De Monday accompanied by one of his sons had happily left home for the First Bank along Bank Road to cash a pension cheque issued him by the Owelle- administration only to be disappointed when a Bank official told him the cheque he was holding was not funded.He was said to have collapsed on hearing the "no fund" news.
The young lad who had accompanied the man a gathered audience that the old man had planned to make some purchases preparatory to the forthcoming Christmas which had been his usual lifestyle before his retirement.
Some good Samaritans who were around the scene had dashed the fragile looking old man some sums to at least go home with. The eyewitness said all attempts to ascertain from the bankers when the cheque dated 31/10/17 would mature failed.
Further investigations revealed that since the issuance of cheques to pensioners started and ended not up to fifty percent of concerned pensioners had cashed their cheques.
Another pensioner who narrated his experience said a retired colleague called him on 8/11/17 night that he had cashed his own cheque only to be told on 9/11/17 on arrival at the same First Bank that the money paid in by government had been exhausted. He said a bank official told him that they wouldn't know when next government would lodge in pension fund.
A visit to UBA along Bank Road Owerri, would reveal that all pension cheques possibly to be cashed through the bank are stocked in one big envelope and dumped at one obscure end of one of the Cashier's table.
One question sympathisers are asking is how are these old men and women who have used their blood to serve this state going to enjoy this 2017 Christmas. Meanwhile, some pensioners from the local government who are yet to receive their own cheques are pleading that they be attended to.