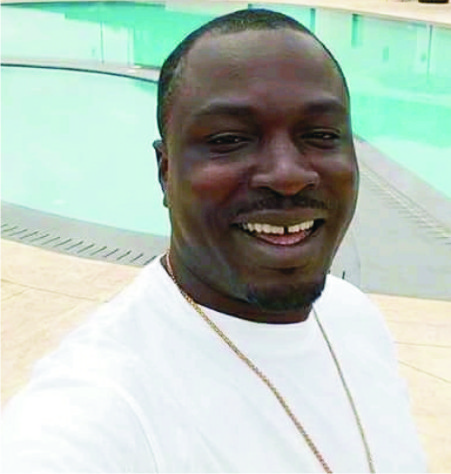 Tunji Adedeji
Mr. Olisa Maduagwu,  a respected youth leader and only surviving son of the 3rd Republic Senator, Late .Senator Umar Maduagwu in Oguta Local Government Area has called on  Gov. Rochas Okorocha ,  leaders of the ruling party  in Imo State  to intervene by calling Hon. Uzoma Ezediaro, Oguta Apex Leader and the hierarchy of  All Progressive Congress, APC  in Oguta  to order, by asking them to stop running party affairs like secret cult.
Maduagwu who made this call on Wednesday at his country home in Oguta council area, Imo State shortly after a meeting with scores of Oguta Youths mostly members of Omudo Support Group, working for the actualization of Engr. Kingsley Uju Federal House of Representative aspiration accused the leadership of polarising the party in the area.
He said it's hard to understand why APC leaders in the area, especially the likes of Hon. Uzoma Ezediaro and Oguta Apex leader are obsessed with disparaging, ridiculing and demolishing his person and personality.
According to him,"I have watched with grave concern the ceaseless attempt to relegate some of us who are die hard supporters of Rescue Mission Government. The ceaseless attacks on my person and I find it difficult to stomach such unwarranted onslaught after my sacrifice and unalloyed support for our amiable governor, Ugwumba Uche Nwosu, Hon Kingsley Uju  and party in Oguta ,even in the face of stiff opposition."
"For this so call leaders  to now turn their attention to me  and start shutting me out of important meetings with security operative when important matters are being discussed, is rascality taken too far," Maduagwu said
He said "As much as I thank God for sustaining the life of the our Governor and making him victorious in all battle against the opposition , I wish to ask and plead with my Governor and APC leaders in Imo State to intervene and call  Oguta leaders to order. "
"As a concerned stakeholder in the politics and wellbeing of our dear State, I appeal to all men of good faith both within and outside Oguta LGA to call this man to order before they run naked because of their obsession to run down Maduagwu, whose father made most of them politically."
"This call becomes imperative to stop this men from bringing shame to Oguta APC by running the affairs of the party like secret cult thereby shutting out genuine supporters of our Governor who had continued to support him and the party with their resources and time."
Maduagwu seized the platform to express his massive support for Chief Uche Nwosu, Chief of Staff, COS to Imo state government, saying the good works of Rochas Okorocha government must continue in his administration.
He said "When a man is dauntless, intellectually vibrant and operates in angelic realms, his paths will enjoy glorious advancements through grace and countless achievements.
The visibly angry Maduagwu further pointed out that Chief Nwosu's giant strides in leadership, philanthropy, governance and impartation in the lives of Imolites have opened the floodgates of congratulatory messages, goodwill remarks and celebrations as he added another year to his years of impactful and visionary life.
Speaking shortly Comrade Henry Okwuosha a youth leader said that despite the fact that Oguta community is the producer of Oil for decades, its people have remind impoverished, saying that there was no concerted efforts by the state government to allow the people benefit from resources it was producing.
He said "they have made it more like an anathema or taboo for oil rich community people to be part of and benefit from our won oil wealth. This is sad and disheartening because we are been managed like some kindergarten school pupils by both the political elite, particularly from the so called Oguta leaders"