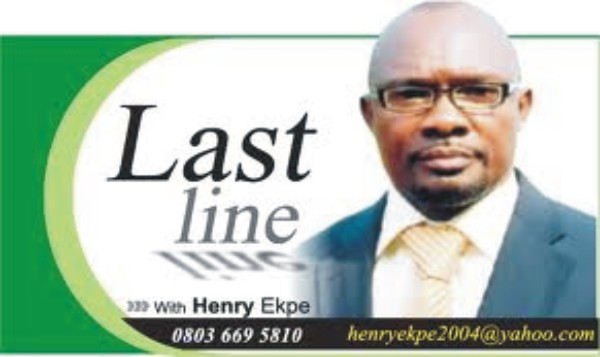 There is the belief that in 2023, it would be the turn of the Igbo Nation to produce the next President of Nigeria. The closest Igbos have ever gone to Nigerian Presidency was during the Alhaji Shehu Shagari regime, when Dr Alex Ekwueme, from Oko in Ekwulobia Local Government Area, Anambra State, was the Vice.
Ever since then, the North has occupied the office of the President through Military coupes and presently now, with General Mohammadu Buhari as the sitting civilian President.
Before Buhari's second missionary journey, the West (Yorubas) had occupied the position through General Olusegun Obasanjo for Eight years as a civilian, after ruling as a military man.
Igbo Neighbours, the South-South have also occupied the position through Dr Goodluck Ebele Jonathan.
With this scenario, it now seems practicable that whenever 2023 comes, it would serve justice and equity for Ndigbo to be supported by all the other zones and tribes of Nigerian Federation to produce a President of Nigeria.
Although indications are that the Yorubas are still salivating for another shot at the Presidency come 2023. But that is a topic for another day.
But the popular demand is that whatever happens in 2023, Igbos must present candidates for the Presidential election from various political parties. This will be done to give a sense of belonging to one of the three largest tribes that make up Nigerian Federation. It is believed that Igbos would be treated like the Yorubas, who were allowed to produce two candidates in the two major political parties then; namely Chief Olusegun Obasanjo of Peoples Democratic Party PDP, and Chief Olu Falae from All Peoples Party, APP all in a bid to assuage the Yorubas over MKO Abiola's death.
As expected in politics, sensing that it may be the turn of Igbos to produce the President in 2023, many politicians of Igbo extraction have started making preparations and setting up structures to accomplish this elusive dream of Ndigbo.
Much as the date still looks far, the likes of the Governor of Imo State, Owelle Rochas Okorocha has subtly declared interest in the project.
However, it was not surprising to many that Okorocha has indicated interest to run. This is because he had previously made attempts to be President of Nigeria. He ran against Obasanjo in the PDP primaries, and in 2015, he also contested against Buhari, and has said that should Buhari decline to run in 2019, he Okorocha will join the fray.
But what was shocking to people was that Okorocha while making his 2023 Presidential dreams known to Journalists in Owerri, was afraid that the only stumbling block would be his own Igbo people, whom he said will not only frustrate his Presidential efforts, but will also not vote for him.
The begging question is; why do Okorocha think so?
Well, the Governor of Imo State ought to know his socio-political relationship with his Igbo brothers and sisters. After all, he is a human being and lives among the people, despite the "Iron Shield" now covering him off from the poor masses.
It is good that the verdict of his relationship with Igbo nation was not only made public by Okorocha, but was also posted out by himself during this historical Press Briefing. He has noticed the "disconnect" between him and the masses.
For me, this Okorocha's position has made me know that the Governor is in touch with the feedback mechanism on his dealings and relationship with Imo citizens in particular, and other Igbos in general. Therefore, it is left for him to deal with this ugly scenario. The ball is absolutely in his own court.
The governor has realized that his relationship with Ndigbo is no more cordial as before. And if that is the case, what has he done or doing to remedy the situation, since he still has tall political dreams after his eventful Eight years tour of duty in Imo State.
One Igbo adage says "Eji Isinulo maranma puwa na ama" meaning charity begins at home.
Therefore, if Okorocha is nursing such ambition as big as being President of Nigeria, how far can he go if he is not sure of his immediate catchment Area, which is Igboland? Would Okorocha have the resources, contacts and power to reenact the Obasanjo scenario, where his people of Yoruba stock rejected him in the 1999 Presidential election, yet he won at last with votes from the North and South zones?
Now, at what time did Okorocha realize that he has lost touch with Ndigbo to the extent that he resolved that they will not vote for him in 2023 election? With this development, would he still proceed with the project?
Well, as at 2011, Okorocha's name was like Wild Fire. A simple mention of "Owelle" attracts a crowd of people, without even setting eyes on him.
This was the Rochas Okorocha Imo people trooped out to welcome at any time. This was the Okorocha who spent less funds in his campaigns but rather attracted a lot of voluntary support from Imo people across the globe.
This was the Okorocha who spent nothing on Media, as nearly all the Newspapers in Imo State and Correspondents worked hard to make him win the Imo Governorship.
This was the Okorocha who had "Foot Soldiers" of Artisans; Keke Drivers, Mechanics, Carpenters, etc ready to do his bidding.
This was Okorocha, against all odds, faced a sitting Governor, and ruling political party yet emerged victorious.
However, at the first two years of Okorocha's administration in Imo State, there was the apprehension by his political opponents that he would scrap them out of the psyche of Imo citizens, with the amount of projects he was executing and how well they were finished.
But suddenly, Okorocha changed beyond the imagination of his admirers and supporters. He jettisoned his former attitude of a "Team Player" and became "Me, Myself and I". He began to exhibit acts that shoved away all his old Comrades in the struggle just to corner the entire State alone.
Suddenly, he became elusive and scarce; Okorocha who usually attended different churches every Sunday, built his own at Government House where he presides every Sunday, and this reduced his circulation among the various congregations in Imo State.
Gradually, his relations were put into major and juicy positions in the State at the detriment of more qualified experts. And unfortunately, Okorocha who dined with the poorest of the poor before, hardly had time for the people any longer, and does not care what people say about his Government.
As newly recruited loyalists who were not with him from the beginning dominated his team of Aides, it began to show on the projects executed for Imo people, as they became very inferior to Okorocha's earlier executed projects.
As these "Yes Sir" Aides took over, the Governor moved on without patriots who can look him in the face and tell him the facts for posterity sake.
Those who try to advise through the Media for Okorocha to regain his groove, were termed enemies of State and threatened.
Unfortunately, some of Okorocha's policies meant to improve the lots of the citizens were miscarried by overzealous Aides. That was why the ban on Keke and relocation of Mechanic villages could not go smoothly but rather created bad blood between the Government and Artisans, his former "constituency" till date.
Whoever advised the Governor on the demolition of markets during festive season last year (Christmas) gave him a bad judgment.
The Urban Renewal was a good one, but also misplaced, as there are no supervision of contracts and projects, allowing Hausa Boys construct gutters without directions from Professionals employed by Government; if any at all. That is the reason rather than praise Okorocha for a job well done, he gets the stick from the masses.
And in most cases, mistakes are repeated, and instead of taking correction Okorocha's Aides act as if Governments are beyond reproach. This situation angers the populace who believe that the Government does not bother about their poor contributions, when Governments are meant for the people, and not the people for the Government.
On the political angle, Okorocha has provoked many top Imo politicians with his unwarranted abuses and attacks. He is not in good terms with any of his predecessors; Chief Achike Udenwa and Dr Ikedi Ohakim, both men he said he has retired.
He also lampooned a Senator Athur Nzeribe who has been quietly managing his health. Senators Ifeanyi Araraume, Osita Izunaso, Chris Anyanwu, and Benji Uwajumogu are all at logger head with him.
Every day, rather than use diplomacy and Public Relations strategy to engage the masses, Okorocha's Media Aide is busy insulting everybody, always leaving the message and attacking the messenger.
The Governor by himself said that the entire churches in the State are against him today. Was it not the church that contributed 60% of Okorocha's electoral successes? Therefore, what went wrong? What severed this cosy relationship between Okorocha and the church?
Recently, the Governor held a "Mega Rally" for President Buhari in Owerri. And at that rally, all Ministers of Igbo extraction in Buhari's Executive stayed away; former Ministers, Senators and top APC chieftains shunned the outing. Even his inlaw, Prof Anthony Anwuka, Minister of State for Education, was absent. It was a glaring sign that Okorocha and APC chieftains of Igbo origin are at face-off.. It was a tacit vote of No Confidence on the Governor by these Igbo Leaders. Why must it be so?
Now that Okorocha has made it open that his brothers of Igbo extraction would be his waterloo in attaining Igbo Presidency, what is he doing or going to do to remedy this ugly situation?
Many people are not happy with Owelle because of his totalitarian type of politics which makes him the only Cock that crows. Many are not happy that he does not allow others exhibit their talents, unless he says so therefore stifling ingenuity.
Many believe that Okorocha has locked up the political environment in Imo State, coupled with some bizarre policies that pitches the people against the Government.
And it is believed that whenever Okorocha begins the journey to be the first President of Igbo extraction, Imo State would be his reference point; a case study, showing his achievements as an administrator.
If that is the case, what else could Okorocha do in Imo to write his name in gold to warrant his brothers and sisters be the major plank of his Presidential project?
How would Okorocha end his tenure on a good note so that Imo people will be among the first people to endorse his 2023 ambition?
Will Okorocha leave Owerri roads like this? Will he off-set pensioners pay? What will happen to the slashed salaries of workers? Will Imo populace ever forget the developments that would have been recorded in the 27 LGAs had elections held there since 2011?
Will Owerri people ever forget the demolition of Ekeukwu, and New markets, with the various shopping Malls in Owerri?
Will Owerri people recover from the balkanization of their kingdom into various fiefdoms?
Has Mechanics, Keke Drivers, Traders, Parents and their children forgiven the harsh Economic situation in the State, caused by confrontational Government policies?
Will the church forgive open abuses and disgrace of their leaders in the state by State Agents?
Can those whose homes and offices were demolished without compensation let go? Will Journalists who live on edge due to Government threats be more at peace when Owelle moves to Abuja for higher responsibilities?
However, the feeling was that by now Okorocha would have been preparing for "landing" since the plane of his administration is approaching the Airport. But instead Okorocha acts as if the plane is still at the cruising level. So will he land safely or crash with the entire passengers?
When shall Okorocha slow down, and change his administration's style from being combative to that of a Dove, since he still needs all of us beyond 2019?
Okorocha is bold and fearless, no doubt. But such attributes should be channeled towards the good of the majority of the populace.
But the majority verdict it is that he rode on the back of the poor people of Imo State to feather his nest, abandoning the electorate in penury after using them to attain political glory. Even though no Empire reigns forever. But can Okorocha within the few years he has left in office change this perception of people about his person?
As the Governor eyes 2023, he ought to realize that "Let Us Go" is not a journey of one person, and "Form a Circle" cannot be done by one person.
It is high time Okorocha jettisoned "one man business" and return to his "Team Leader" status for which Imo and Igbo people know and loved him before his present posturing caused by political power that shocks his numerous sympathizers. But can he change?
History is beckoning.