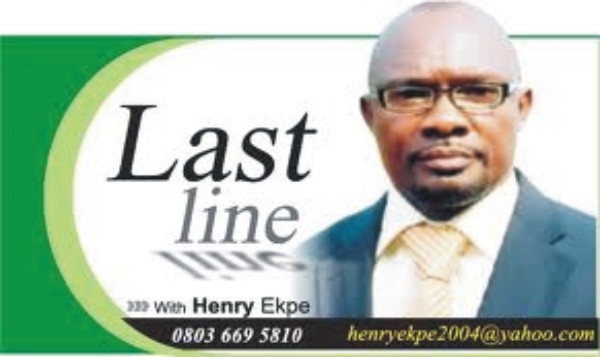 When the Yoruba sage, Chief Obafemi Awolowo died, then Head of State, General Ibrahim Babangida described him as the "Main issue in Nigerian Politics".
For some time now, Rt Hon Emeka Ihedioha has remained "the issue" in Peoples Democratic Party, PDP, Imo State chapter. And there are many reasons for that.
They say that when a child washes his hands clean, he eats with not only Elders, but Kings. Ihedioha has washed his hands clean and therefore dinning with Kings.
With this situation, we must bear in mind that a Gold fish has no hiding place. This is the reason Emeka Ihedioha is mentioned in various fora. And he is a different thing to different people. However, the story of the Blinds who met an Elephant told us that each of them described the gigantic Animal based on the part of the body they were feeling with their hands.
The world is like a stage. Soldier come soldier go. Therefore, now is the time of the likes of Ihedioha in our political life. We had the Ziks, Awolowos, Nzeribes, Enwerems etc. This breed come once, and are propelled into the society by God, to whom we are all pencils in His hands. And after a period, they give way to yet another set of leaders and generations. This is the reason the world has not been short of gifted Visionaries.
However, it is rather left for a particular generation to discover their own set of leaders and rally round them before they extinguish.
Emeka Ihedioha, like every other Leader emerged from "nowhere" and became the projector of his own style and behaviour, which naturally must be fought against by those who detest change. That does not stop Leaders emerging.
But then, we must have a sober reflection and ask pertinent questions: Does this young man, Ihedioha, believe in what he is fighting for?
He contested for the Governorship of Imo State in 2015 against the incumbent, Owelle Rochas Okorocha. In truth, Ihedioha gave Okorocha the greatest scare of his life, as Okorocha was already on his way out of Government House, before "a drastic solution" was sought, and Imo State Governor was saved. Political saboteurs are bad omen!
Now again in 2019, Ihedioha wants to have a second move to actualize that dream of leading Imo State. It is allowed. Okorocha himself began his own quest for Douglas House in 1999 and it was only in 2011 that the project became realized.
It is even better Ihedioha takes a shot at that elusive diadem again. For certain, having blazed that trail before, he is now more prepared than before. He has gained experience on how to pursue the dream and he is no more a green horn in Governorship elections.
He has acquired the know-how on how elections are won and lost. He has developed the thick shin to weather the storm and already a house hold name in Imo politics.
Therefore, his party, PDP needs no much hassle to sale the name Ihedioha across the nook and cranny of Imo State. This makes it easy for the party above others.
This a gifted advantage to PDP in 2019 Governorship election.
Following the desperation of the incumbent Governor, Owelle Rochas Okorocha to foist his own stooge as successor, Imo PDP needs a strong character who knows the rope, to face whoever Okorocha will plant as candidate of his party, APC.
That Ihedioha made Okorocha to go through a supplementary election before he returned for a second term in office is an indication that Ihedioha was a tough Nut for him to crack. What then will happen in 2019, when Okorocha will be busy with his own Orlu senatorial election? That is the reason Ihedioha scares Okorocha to the bone marrows.
We know that not everybody will agree with Ihedioha. It is natural. But who is that perfect person on earth? However, those who peddle bad stories about Ihedioha are those far away from him making judgments. Near Ihedioha and see an opposite of what you may have heard negatively about him. Ihedioha epitomizes hard work, humility, trustworthiness and care. Since serving at the highest level at the National Assembly, no Kobo has been traced to him. That is why he walks around freely.
Ihedioha's only sin is that he abhors insincerity, cheats, liars and double-speak. But is that a sin? How can a Leader not be straight-forward by whipping his followers into line?
In PDP Imo State, the story cannot be complete without Ihedioha. Not that there are no other contributors to the party's sustenance and growth, but at a time, the "war" in Imo PDP was defined as that between Ihedioha and the mercantile politicians who wanted Imo PDP as a piece of land for sale to the highest bidder.
This was the crux of the matter in the now better- forgotten Markafi/Sherrif saga. Ihedioha stood behind the proponents of a free PDP, where Leaders should emerge without let right from the Wards. He wanted Imo PDP given back to the people; at the grass roots, since politics is local.
This lingered fight took a chunk of funds and energy from those who maintained that Imo PDP must be free.
In the end, the "Food-is-Ready" leaders left, and Imo PDP heaved a sigh of relief. The party went back to work and stitched the loose ends to the surprise of the mercantiles who thought their departure will affect Imo PDP. But instead the party has remained peaceful and cohesive.
However, we plead that genuine Imo PDP members should not allow personal interest over-ride the general interest of the party.
This brings me to the primaries of the party, which kicks off with the Governorship on September 28, 2018.
For years now, the bane of Imo PDP has remained the primaries which usually splits the party into shreds, when some Aspirants lose and go gaga.
Every position being contested today is just one. In the end only one person will emerge. In order words, all Aspirants should see themselves as losers and winners, so that whatever happens in the end would be embraced for Imo PDP to move on smoothly as one Body for the major and tough general election that will pit PDP against other parties.
In 2011, if not for internal sabotage, PDP would have won the Governorship Seat. In 2015, the same thing happened again, as some PDP leaders went into compromise with Okorocha. And today, they have all realized that all that glitters is not gold.
Good Ihedioha is back to finally conclude what he started in 2015. Everybody believes that PDP is the biggest party in Imo State. But the question is; why does the party always fail itself at the biggest moment?
There should be a take-away for all sincere members of Imo PDP. Why the party keeps disappointing its teeming followers? The experience of last seven years has shown that half Bread is better than none.
I believe that had Ihedioha been given the total support to win that sabotaged-election, the excruciating economic pangs ravaging Imo PDP members would not have been witnessed today.
Why Imo is in a socio-economic quagmire now is that the man in charge is overwhelmed with what he met in Government House, as he thought that Governance is a Tea party. That is the reason in the last seven years, Okorocha has been learning on the job, therefore converting Imo populace to Guinea pigs for experiments. We don't want anybody to learn on the job again by submitting Imolites to suffer.
That is why Imo needs the likes of Ihedioha, who is a high flier, having been groomed both in the Executive and legislative arms of Governance.
He has operated at the highest level at the Federal, which he will leverage on to fast-forward Imo to at least pursue our neighbors, Anambra State in development.
Within the period he served as Deputy Speaker House of Representatives, every part of Imo State benefited through appointments which he shared across. The only Irony is that those Ihedioha help in life always turn around to pay him back with bad coin. But that should not stop him from doing good to others.
I am not here to "praise ceaser" because there is no space to itemize the plethora of goodies Ihedioha attracted to Imo State while his office lasted in Abuja.
Ihedioha, even though born 53 years ago, was lucky to embrace politics too early in life. That is the reason he is grounded in the game within such a young age.
He has worked with Senate President, Iyorchia Ayu, worked with Deputy Senate President, Albert Legogie, with our own Chuba Okadigbo and Vice President Atiku Abubakar.
Imo PDP should please not allow this chance slip again. Any mistake will spell doom for the party, as most members are no more ready to play opposition for another Eight years.
Since Ihedioha joined PDP in 1999, he has not left the party for any other. But check the list of the Bigmen in Imo who had left the party, came back, left again and returned. But Ihedioha remains there for PDP. What a good party man!
As Imo PDP enters the party primary season, I pray that the party comes out stronger than divided, because the battle ahead is tough and needs all hands on Deck. I rest my case.