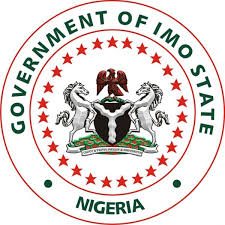 Following the norm in previous administrations that always had the office of the wife of the Governor, recent happenings in the state suggests that the Imo State Governor's Wife's Office May not work function after all.
Trumpeta recently observed that Secretary to the Imo State Government has been inspecting the complex of the wife of the governor for immediate take over.
Indications are rife that the present administration led by Senator Hope Uzodinma is not going to have his wife taking her position as the first Lady of the State, considering that she was recently delivered weeks before her husband was declared winner by the Supreme Court recently.
It was also that since the new government came on board, that nobody has addressed staff  working in the first lady's office whether they should expect her coming or not only for them to see SGI with his team coming to inspect the complex.
It could be recalled that when the former Governor Emeka Ihedioha and his wife were on set, that alot of activities was on going , which involves women in what is happening in the state and the country at lager .
It could also be recalled that Lady Ebere Ihedioha and her office did alot for the less Privileged once in Imo State through her" Cordelia Foundation" project.
Also it could further review that when Okorocha was on set as Imo State governor his wife Mrs Nkechi Okorocha through her "she needs a roof project" transform lives of Imo women.