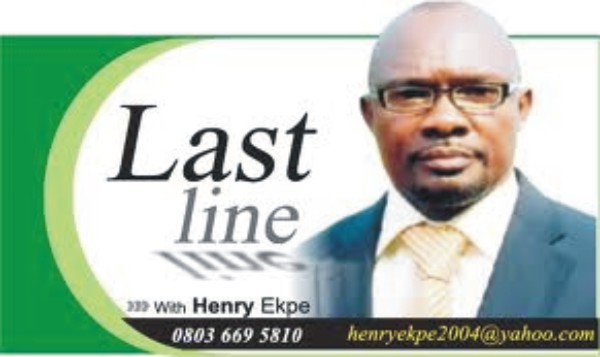 By Henry Ekpe
There is a gripping silence pervading the air in Imo State. The quietness in all activities in the State can be touched in every corner of the State. The State has never been this dizzy that the giddiness is recorded on the faces of the citizens.
Imo State has never been the same since September 9, 2021, the President and Commander in-Chief of the Armed Forces, Mohammadu Buhari came calling on a State visit.
The Governor, Senator Hope Uzodinma spent weeks in Abuja, prior to the Presidential visit to convince the First citizen why he should be a special visitor to Imo State.
In the end, Buhari came. And that important visit has changed a lot in Imo as many things have happened since after the August visitor left.
In the first place, such visits by the President is usually used to show-case erected projects by the State Governor and make more demands from the National Leader.
The sitting Governor, who engineered such ceremony also uses such visits to shore up his reputation and that of his political party, which usually is an occasion for the entire State citizens to celebrate: the elites and the poor included.
But owning to what transpired during and after the visit, I doubt if the President scored the political points such visits present, and neither did the Governor get the rewards that ought to have accrued from such exercise.
The President on the visit to Imo State, to many, allayed all the allegations being hauled on the retired Army-General.
In the first place, it is important to note that the Buhari we saw in Imo State is not only incharge of all his faculties, but incharge of Nigeria.
He is sound, healthy and kicking, but as natural, is weighed down by age, but yet strong.
Therefore, no body needed to have informed the President the state of Imo State. He observed Imo State from the Airport on the road, till he ported inside Douglas House, Owerri.
Although, the Indigenous People of Biafra, IPOB, that prohibited Group and outlawed organization, had previously compelled people of the Southeast to remain at home on Mondays, but that of Thursday, day the President visited, was more effective than others. I still cannot fathom the reason!
Whatever it was that made Imo citizens to desert the streets, even in the rural areas, till dusk is still not explainable. Infact, Imo State was deserted.
However, even though the President met some prominent Igbo sons and daughters in Government House Owerri, he still noticed that something was missing.
He could not see the millions of All Progressive Congress, APC, members come out to welcome him, even if members of other political parties decided to stay away. After all he was told Imo State is brimming with APC members.
So, the question was: where were the millions of APC members allegedly registered in the revalidation exercise of APC in Imo State?
Therefore, rather than score political marks from the visit, I am certain the Governor have wondered what really happened!
Since then, Imo State has remained quiet. There is no more much noice as witnessed before since that open score card has made things more clearer to the Governor and the August Visitor. Today, the Governor is no more disturbing himself about Imo populace, and neither do the people care. It is that surreal.
Even some of the Governors Appointees went hysterical in the open, wondering what happened to all the efforts and funds put into mobilizing people to troop out and accord our President a bountiful welcome.
For those who do not know, it is not easy to attract a President for a State visit. I know that it usually dug large hole in State's coffers.
Therefore, was the humungous fund expended on this venture justified? This is the question left for all Imo citizens.
Governor Uzodinma's administration has barely spent two years in office, dogged with various issues, and should have waited until it had recorded some relative signature legacies before hurriedly inviting the President.
Till date, I am yet to see the pictorials of the commissioned projects which usually trail such outings in the Media weeks after such State functions.
At least, as a former Chief Press Secretary to a Governor, we hosted two Presidents; Yaradua and Jonathan, so I speak from experience.
In the end, Buhari made a last statement with a "But" which generated controversy days after he had left, with various groups and organs trying hard to interpret the statement.
Indeed, since Buhari landed Abuja, Imo State has remained in the News, as a former Governor of Imo State, Owelle Rochas Okorocha with one of his sons, and a Personal Assistant visited the President in a most close manner, and days after he left Imo State.
That visit has continued to generate uproar, as no one knows what exactly Okorocha discussed with the President, and whether it took Okorocha weeks to negotiate such a visit, as it took Imo Governor to drag Buhari to Imo State.
While that visit may surprise some people, to me it must be remembered that Okorocha contested APC Presidential Primaries with Buhari in 2015.
After losing the contest, Okorocha ran back home and fought for Buhari to secure the percentage in Imo to scale through INEC hurdle in the Presidential election.
In 2019, while Senator Uzodinma was busy struggling for APC Guber ticket with Chief Uche Nwosu, the same Okorocha helped Buhari to win the minimum percentage in Imo State to secure second term in office.
Therefore, to political Thinkers, Buhari has not forgotten what Okorocha did for him before meeting Uzodinma. That was why he also eulogized the Senator during his Birthday three days ago, describing him as a visionary Leader.
In other words, while Buhari has reaped from Okorocha's political sagacity, he instead has been helping Governor Hope Uzodinma, who has not yet rendered same help to Buhari politically like Okorocha.
Buhari, as he has less then Sixteen months to leave office, has not forgotten what Okorocha did for him. As he visited Imo on September 6, what he saw made him realize what it took Okorocha to give him those victories in 2015 and 2019.
The President understood that if Governor Hope Uzodinma could not muster Imo citizens to come out and pay him homage on a State visit, it means it took Okorocha a lot to convince Imo people to vote for him.
To show reciprocation to the Okorocha camp, the President within the same period handed Senator Ifeanyi Araraume the plum job of Nigeria National Petroleum Company Ltd, Board Chairman. A position that even shocked Aso Villa.
For sure, that is the Biggest position given to any Igboman in the Buhari administration so far. And it went to Imo State.
Araraume was one of the top Igbo politicians who stood behind Buhari at the time of need and had to be compensated before Buhari quits office.
Buhari also did not see Araraume at his visit in Imo State, and felt that it was proper to recognize an old follower.
The President knows that he is not running again in 2023, and also aware that those who supported him in Imo State must be rewarded, as the September 6 visit had thought him what his Southeast friends have went through to keep their relationships with him till date.
However, one particular thing playing out in the entire scenario is that Okorocha and Araraume, who today are on the same page were at a time political enemies. Okorocha refused to allow Araraume to succeed him, hence Araraume moved to All Progress Grand Alliance APGA to contest for Imo Governorship in 2019.
But political expediency brought Okorocha and Araraume together again during the fight of Imo Governorship, when the former foes mended fences to fight Governor Emeka Ihedioha.
When they succeeded in pushing out Ihedioha and the dice fell on Senator Uzodinma instead, the duo of Okorocha and Araraume made up with Uzodinma thinking it was uhuru. They were all present the day Uzodinma was sworn-in, and pledged to work with him.
But since then, Uzodinma has delt with Okorocha and Araraume politically.
Uzodinma literally stopped Araraume from returning to the Senate by supporting Frank Ibezim in the Okigwe Senate re-run.
Okorocha is facing the political and Economic fight of his life as both the Land Allocation Committee and other Agencies in Imo State set up by the Government close their noose on Okorocha's neck with Whitepaper Reports, and Court Judgments.
But with the lingering romance Okorocha has with the President which has now been reignited with the Villa Visit and the plum job dropped on Araraume's lap, both men can now sing eureka.
One, it has shown that if Uzodinma thinks he has rosy relationship with Buhari as Imo State Governor, they too (Okorocha/Araraume) can have breakfast, lunch and Dinner with the President as an old political ally and friend.
Therefore , unless Okorocha and Araraume forgives Uzodinma on the political Bulldogs he had unleashed on them recently or the President directs them to give peace a chance. But having climbed back to political and Economic ladder, with the current changes in fortune and political climate Uzodinma has to gird his loins for a new Battle that is about to set in again.