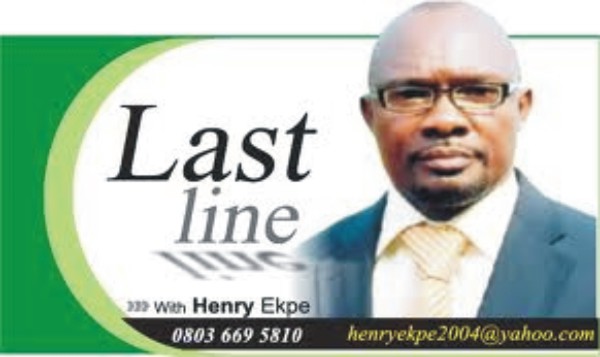 By Henry Ekpe
The much hyped Anambra State Governorship election has come and gone. But its aftermath keeps stirring minds in Imo State, as if Imo contested another Governorship election after the 2019 Battle.
The reason(s) is not farfetched. Apart from the fact that Imo and Anambra States share common boundaries, they have many other things in common.
However, the Anambra Governorship election which came on November 6, 2021, held the people of Imo State spellbound. There was vigil in Imo, while the election proper went on in Anambra land. Imo State, infact was involved in the election.
The Imo State Governor, Senator Hope Uzodinma was neck deep in the election. He was the Official Leader of the Delegation sent to Anambra by the ruling All Progressive Congress, APC. He played the same role in Edo State Governorship election.
Edo State is far from Imo, and has no socio-cultural relationship with Imo. But that of Anambra project reflected on Imo State, as the Governor was more busy with the Anambra election, leaving most of the State Affairs waiting.
The Imo Governor shuttled from Owerri to Awka and to Abuja, for presentation of defecators to President Mohammadu Buhari, as the ruling APC tore into other political parties to poach personnel.
This "National Assignment" took a great chunk of time off the Imo State Governor, who saw the Awka adventure as a litmus test after he led APC to Edo and the party failed to PDP candidate's Godwin Obaseki. Will he fail again? That was the question.
On the day of Anambra election, Imo was tensed, as the citizens glued themselves to news platforms to hear the outcome of the battle.
In the end, the All Progressive Grand Alliance, APGA, and its candidate Prof Chukwuma Soludo dusted all comers, with the Peoples Democratic Party, coming second, and the ruling APC third in that order.
Many across Igboland rejoiced over the outcome. Even members of other political parties celebrated the result. The major matter was that APC failed in foisting its candidate, Andy Uba on Anambra people.
The resentment against APC was open, as even the electorate refused inducements and voted the candidates of their choice.
What many people did not know was that Anambra citizens saw the election as a battle between the masses and invading forces of Army of occupation that came to scuttle the "Governorship Orgonagram" of Anambra people, set ever since the State was created.
Another factor was the Ikemba Ojukwu spirit, which hovered above Anambra as the election approached and even took place.
The electorate felt that they would be doing harm to Ojukwu's spirit, should they abandon him in death and vote for another political party.
Had APGA been extinguished in Anmabra State, the PDP would have won that election, but it would have been war.
Certainly, the ruling APC would have used every power at its disposal to undo PDP. But sensing the spiritual attachment the people of Anambra placed on APGA, it would have been calling for mayhem and chaos had the election been upturned by the usual election riggers. This time around, the situation was too dicey to trample on the decision of the people.
Anambra State is gradually assuming a pacesetter in the midst of gullible States, who think building a solid society is by rhetoric.
Today, Anambra has gone from its solid foundation to building the main edifice.
Anambra State has structured the ascension into its Government House, not because of how much you have, but what you have as pedigree, and understanding politics and Economics.
One of the candidates during the campaigns said that politicians will win elections and invite professionals.
Shockingly professing that Professionals should give way for politicians in politics. There is no Profession called Politics. But you can have Professionals in politics. Politics is a serious business that has been invaded by all manners of characters who boastfully describe it as a "Game". And Anambra people answered him in voting in a tested Technocrat, Professional, Administrator and Economic cum Management guru.
The list of Governors that have ruled Anambra shows why the State is the most developed in the Southeast.
Chief Ezeife was a former Federal Permanent Secretary, Dr Mbadinujo, a Medical Doctor, Dr Ngige a Medical Doctor, Peter Obi, an Investment Banker, and the outgoing Governor Obiano, an Economic Banker. Now, Prof Chukwuma Soludo, a former Central Bank Governor.
Legendary Afro Beat Maestro, FELA in one of his songs asked "When you give a carpenter your cloth to sew what would you expect?"
It is obvious that one cannot give what he/she does not have. It is foolery to repeat same theory and expect a different result.
Anambra people should count themselves lucky to be in the present situation where they always succeed in electing Governors they want, despite political party they belong to.
In the case of Anambra, they parties usually parade tested and sound candidates, so that even if the last in the contest becomes the first, Anambra still wins.
Some other States like Lagos, Cross River and Rivers have consciously deviced a method of propping up only those who know what management of human and public resources mean as Governors. And the results are there for all to see.
Anambra people fought tooth and nail to "send the Bald Heads out town". Had the invading forces succeeded in enthroning the "Army of Occupation" all the results recorded in Anambra these past years would have been frittered away in a few months.
Now, before Soludo finishes his four years in office, he would have built more on what Obiano left behind. He is not only a sound mind, but of the same political party as the outgoing Governor.
Today in Anambra State, Gross Domestic Product GDP is increasing by the day, following gradual adherence to mapped out policies designed specifically for the State, looking at its peculiarities.
Anambra is the only State in Igboland where you can reach the State capital, go back to your village every day, with ease.
From which every angle you enter Imo from Anambra, what will tell you, you have entered Imo is the bad state of the roads.
There is no village in Anambra State that does not have a well paved road, with drainages. Each time I visit Anambra State I wonder if they get their own allocations elsewhere from my State, Imo. Ebonyi State has started theirs, and soon will leave Imo behind.
Time waits for no man. In the last Eleven years, Imo State has remained in motion without movement. The only time the State was lucky to gather itself together and took off, there was thunder, and everything crashed.
In Imo, there are many people that live on Government, than contribute to its growth through production, no matter how little. This is not so in Anambra as many people are self-engaged and manage their own lives, and only ask Government to create the conducive environment that would attract progress to the State.
Because of the situation in Imo where every "LEADER" wants gratifications and largesse from Government, entitlement mentality dominates the State.
Everybody want to be invited for Breakfast, Lunch and Dinner in Government House, or else such Leaders feel offended as not being recognized.
By this scenario, there are no LEADERS fit to tell the Governor/Government the truth, as sycophancy reigns. The Imo Governor/Government is not called to task, and therefore it becomes an aberration for any person to question those elected to hold the commonwealth entrust of Imo people. Criticism in Imo is a crime, as those who dare are at risk. Too bad.
However, I must commend the President, Mohammadu Buhari, who has shown with the Edo and Anmabra Elections, that it will no more be business as usual, as Candidates must work hard and allow the people make their choice.
The 2023 election will be different, and thunder will not strike again in Imo.
Congratulations, Anambra people.