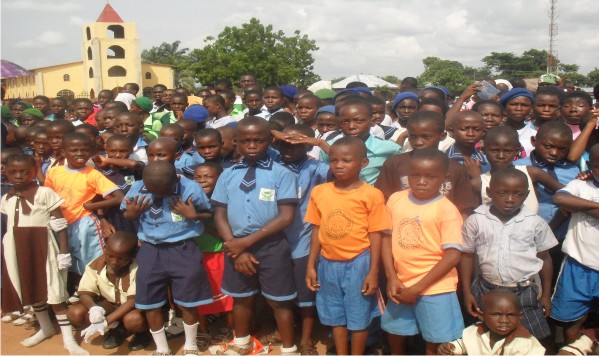 By Okey Alozie
The Directors working under Secondary Education Management (SEMB) Imo State are said to be in serious trouble for allegedly extorting money from teachers during the promotion interview conducted at various centres last week.
The Directors especially those at the Zonal levels were reported to have taken money from Teachers in order to give them pass mark during the promotion interview held last week at the six Zones of the Secondary Education Management Board.
It was alleged that in Orlu zone 1, teachers were subjected to pay N2,000 to support the exercise and good number of teachers willingly corporated and made the payment.
The same thing happened at Orlu zone 11. The worst hit  it was learnt, was Okigwe Zone 1where it was alleged that almost all the teachers there paid N1000,00 just to pass the interview as we gathered. After paying the N1000,000 the Teachers we learnt,  went home and relaxed waiting for the result of the interview to come out.
The money they paid made them not to read and prepare for the promotion exam since they have been given full assurance of getting the promotion.
The money paid is said to be in millions and it is for those who conducted the interview at the Zones.
In  Owerri Zone it was also alleged that money exchanged hands to an extent but not to be compared to that of Okigwe Zone. Those who went for the interview on their own showed appreciation, Trumpeta was told.
The Leadership of the umbrella body of principals (ANCOPSS) when contacted denied the extortion of money from any teacher adding that people on their own made sacrifices for the progress of the promotion interview.
The ANCOPSS President said nobody was asked to pay kobo as bribe.
The Executive Secretary Secondary Education Management Board (SEMB) Dr Adaugo .T. Nwanebo when contacted disclosed that those accused of extorting money from teachers must face investigative panel.
The Executive secretary insisted that she must get to the root of the matter as any of the Director found guilty of extorting money from Teachers or Principals will never go unpunished adding that she is a Christian and Professional and will never allow bribery and corruption in the system.