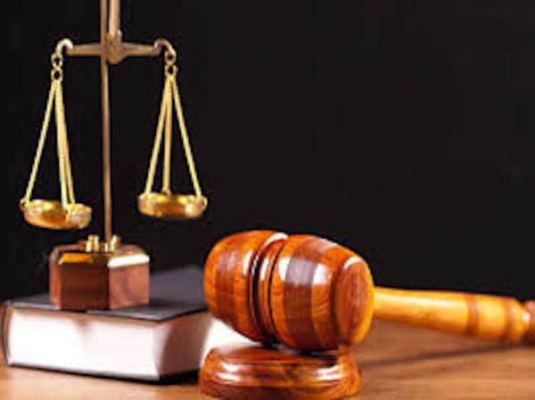 A Civil Society Organization has petitioned the National Judicial Council (NJC) to look into the actions of a judge of the Imo State High Court, Justice B. C. Iheka, for granting an Exparte Order restraining the Independent National Electoral Commission (INEC) from concluding the election into the Isu/Njaba/Nkwerre/Nwangele Federal Constituency of Imo State.
In the Suit marked HOW/274/2023, filed by the All Progressives Congress (APC) candidate for the Federal Constituency, Barr. Harrison Nwadike, against Prof. Mrs. Roseta Okechukwu, the Returning Officer for the election, Justice Iheka held as follows that until the supplementary election for the entire 133 Polling Units in the 11 Wards of Njaba Local Government Area is conducted by the INEC, the Defendant, or any other person, whomsoever and howsoever, acting in her stead be and is hereby restrained from announcing or declaring the result of the 2023 Isu/Njaba/Nkwerre/Nwangele Federal Constituency election, pending the hearing and determination of the Motion on Notice in this case."
Narrating the genesis of the issue, the group under the aegis of Forum for Accountability and Good Leadership, said: "Sometime last month, our attention was drawn to an Ex-Parte Order granted by Hon. Justice B. C. Iheka of Imo State High Court stopping the election process and declaration of the final winner of the 25th of February, 2023 election for the seat of Member Representing Isu/Njaba/Nkwerre/Nwangele Federal Constituency. This is probably the only Ex-Parte injunction given in entire Nigeria stopping an election process in this 2023 general elections."
Addressing a press conference in Abuja on Wednesday, the group said they had written a petition to the National Judicial Council to look into the actions of the judge.
The Focal Person of the group, Tochukwu Ohazuruike, who spoke on their behalf group, cited provisions of the Constitution and the Electoral Act to back up the claim that State High courts do not have jurisdiction in elections matters such as this and also the fact that INEC being a proper party was not joined in the Suit, yet the judge restrained INEC from completing the process.
The group, has, however, charged the NJC to investigate and interrogate this development with the interest of correcting what went wrong with the whole process and sanction accordingly.
"NJC should look into its rule book and do what it should be done. Stiff punishment should be given, according to the rule book to serve as deterrent," the group said.