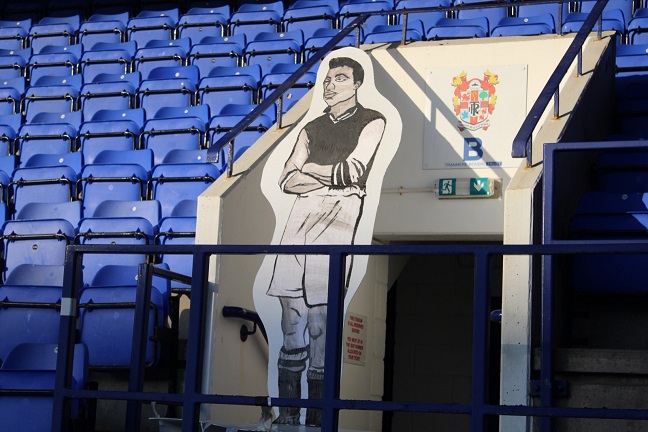 Many years after his departure from the club and on earth, our legendary and iconic footballing father figure, Late Elkanah Onyeali"Mercedes" have continued to attract accolades and recognitions for his exploits and exemplary performance both as a player and a role model.
Recently in Liverpool, a group of students under the aegis of Liverpool Institute of Performing Arts LIPA, a College for creative students put up an massive performance at Prenton Park to honour heroes of the Liverpool based clubs side, Tranmere Rovers FC where our legend made waves during his active days in England.
With a theme tagged! "Tranmere Rovers – More Than Just A Club", the creative students invited several local community groups to perform different parts of their play which portrayed key periods along the history of the club, Tranmere Rovers including the time our iconic legend, Elkanah Onyeali joined the club.
 Our heroes featured prominently in the video choreographed by the LIPA Students through some actors from a local disability group playing out the legend of Late Elkanah Onyeali popularly known as 'Ali' in his days by Tranmere Rovers fans as well as 'Mercedes' owing to his lightning speed.
Recall that Elkanah Onyeali was also recently honoured by the Liverpool based club when the club in furtherance of their partnership with Elkanah Onyeali Care Foundation EOCF, invited Elkanah Onyeali's son, Rtn Obidinma Onyeali KSC (President of the foundation) to Prenton Park where he was taken round the clubs facilities as well as saw one of their weekend league games.
Highlight of the event was placement of a life size subuteo figure of Late Elkanah Onyeali