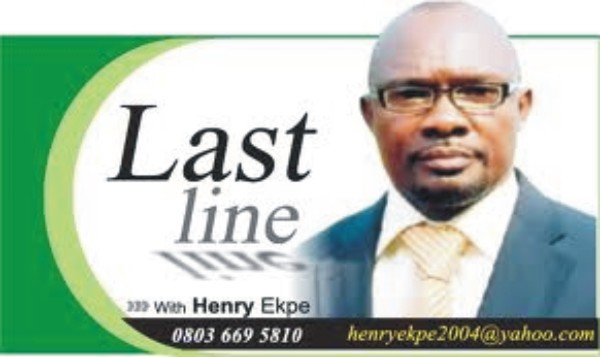 By Henry Ekpe

Imo State is made up of Three Political Zones. They are Orlu, Owerri and Okigwe Zones.
In 1998 when the present political dispensation was birthed, new Political Parties were formed for politicians to contest the various positions.
In Imo State, the major political parties then were Peoples Democratic Party, PDP, and All Peoples Party, APP.
The PDP, taking a look at the Leadership issue in Imo, decided to Zone its top positions among the three Zones, for Fairness, Justice, Peace and Equity.
It was PDP that introduced the political lexion, "Charter of Equity" in Imo State politics.
The PDP decided that the Governorship seat should go to Orlu Zone, with the conviction that Okigwe Zone had held the position before through Governor Samuel Onunaka Mbakwe, who was a native of Obowo, in Obowo LGA.
It was also agreed that Owerri Zone had held the position through Chief Evan Enwerem of Atta, in Ikeduru LGA. This was despite the fact that Enwerem only lasted in office for Eighteen months.
The Party agreed that Orlu Zone should take a shot at the Governorship Diadem first, while Owerri and Okigwe wait for their turns later.
This decision was taken by the PDP hierarchy to give a sense of belonging and brotherhood to Orlu Zone. During the PDP Governorship primary, Late Barr Humphrey Anumudu (Mbieri, Mbaitoli LGA) was even cruising to victory, when the PDP Leaders adhered to the "Charter of Equity" and appealed to Anumudu to allow his brother, Chief Achike Udenwa, from Amaifeke, Orlu LGA, fly the PDP flag.
The agreement was that the office of the Governor, under PDP would rotate among the three political Zones after two terms of four years each, making it a total Eight years per zone.
To further enshrine this arrangement, the office of the Deputy Governor went to Okigwe Zone, while Owerri made due with the position of Speaker of the Imo House of Assembly.
Mind you, the PDP was the major and ruling Political party in the State then and held positions of Governor till 2011.
The State Chairman of the PDP when this decision was wrapped up was Late Chief Innocent Nwoga, from Umuokirika, in Ahiazu Mbaise LGA, Owerri Zone.
The essence of this arrangement was to first of all give all the Zones a sense of belonging, and the benefit to mount the highest position in the State without rancor and squabbles associated with political fights.
Therefore, the general belief was that since Okigwe Zone had held the position for four years under Mbakwe, the proper thing would be for Orlu to peacefully hand over power to  Owerri Zone that did only few months under Enwerem.
However, as Udenwa as  was nearing the conclusion of his Eight years in office, which attracted big support from both Owerri and Okigwe Zones, it appeared the Governor had forgotten the Charter of Equity agreement that brought him into office, and had no plan of successor, much more the issue of agreement reached before he became Governor.
Under this confusion caused by Udenwa, Aspirants flooded the 2007 Imo Governorship race, from all the Zones, and surprisingly, including Orlu.
In the end, Senator Araraume from Ishiebu in Isiala Mbano (Okigwe Zone) emerged PDP Governorship candidate, after "fierce political battle". Chief Hope Uzodinma from Omumma, Oru East (Orlu Zone) and Chief Tony Ezenna (Orange Drugs) from (Akaokwa) Ideator North LGA, (Orlu Zone) came second and third respectively.
The Owerri Man, thought to be the man to succeed Orlu, was nowhere in scheme of things, as his Orlu and Okigwe cousins used deep pockets to knock Owerri out of the race that ought to be theirs.
In the melieu that followed, Dr Ikedi Ohakim  of Progressive Peoples Alliance PPA won the  main Imo Governorship election, with the heavy support of PDP members.
A few months after, Ikedi Ohakim returned to PDP, and was poised to handover to Owerri Zone, since nothing else would have aborted that reality.
However, Ohakim could only accomplish that arrangement if he had his second term in office.
But he could not, as Ohakim lost the position in the 2011 election, to the All Progressive Grand Alliance, APGA, represented by now Senator Rochas Okorocha.
Unfortunately, and Ironically, Owerri Zone which ought to have benefited after Ohakim had left office, were the biggest opposition Group that frustrated Ohakim out just after one term.
First of all, the APGA, which gave Okorocha the platform was controlled by top Owerri Zone politicians.
Two, if all the LGAs in Owerri Zone had given their votes to Ohakim and PDP in that election, he would have won in 2011, and handed over to Owerri in 2015.
Therefore, between 2011 and 2019, Orlu Zone again took over the Leadership of Imo State through Senator Rochas Okorocha.
By this time,  the "Charter of Equity" originated by PDP  has taken a life of its own as every part of the State have conventionally  accepted it as a norm, and hoped that since it did not work out  under PDP, Okorocha under APGA would implement it by giving power to Owerri after his Eight years in office.
But shockingly, Okorocha had other ideas as he boldly plotted to retain the power in Orlu.
Okorocha began playing Russian Roullete with the issue of his successor, as his time ran out in office.
Okorocha had Owerri Zone Sons around him that were capable of being Governor; his long time ally and friend, Prince Eze Madumere, Sir Jude Ejiogu, Sir George Eche etc.
But to the bemusement of even his party APC, (because he later dumped APGA) he opted for his son inlaw, Chief Uche Nwosu, a native of Eziama Obire, in Nkwerre LGA, Orlu Zone, to succeed him.
This was after Udenwa had done Eight years, Okorocha Eight years, making it total for  Orlu Sixteen years, Okigwe four years, and Owerri then, nothing.
However, despite the preaching of Charter of Equity, as the only solution to making Imo transit power from one Zone to the other peacefully, Okorocha was bent on still letting Orlu continue to hold power to the detriment of other Zones.
By providence and God at work, Okorocha's plan was aborted through the PDP, who filled Rt Hon Emeka Ihedioha as its candidate. Ihedioha who hails from Mbutu, in Aboh Mbaise LGA (Owerri Zone) gave the Imo electorate the alternative to keep the fire of Charter of Equity burning. Ihedioha won the 2019 Imo Governorship election.
But unfortunately, before Owerri Zone (Ihedioha) could settle down to Govern Imo in the current political era, the present Governor, Senator Hope Uzodinma from Omuma, Oru East (Orlu Zone) struck through the Court, and Owerri Zone was kicked out.
Now, Uzodinma is nearing the end of his first term of four years in office, and has again, like other Orlu born Governors preached, dusted up the Imo "Charter of Equity" from the cupboard where it has been consigned by Udenwa and Okorocha.
The question now is:  how realistic would it be this time around under Uzodinma? The story has began again that Uzodinma will hand over to Owerri or Okigwe after 2027.
We should not forget that Udenwa and Okorocha threw the story but reneged at the appointed time. Will Uzodinma remain committed to the letter?
Governor Uzodinma presently is like a barren woman looking for fruit of the womb, and ready to do whatever to realize that.
The Imo State Governor wants to do a second term seriously.
Today, Uzodinma major supporters are from Owerri  Zone. During the time of Okorocha, the same Owerri Zone even adopted Uche Nwosu and gave him a compound in Owerri, as their son.
Owerri people backing Uzodinma are very confident he would hand over to Owerri Zone after 2027.
By then Orlu Zone would have Governed Imo State for twenty four years (24year) Okigwe (four (4) years) and Owerri Seven months.
Will the Charter of Equity even work?