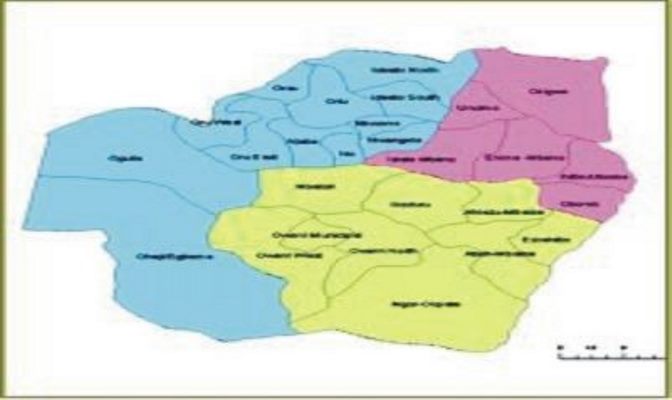 It is no longer News that elections are over.
It is expected that those who emerged successfully at the poll should be encouraged and supported to providing the needed positive changes in their various states of origin, and constituencies respectively.
While it is expected that in every contest, there must be a winner, and a loser.
Every aspirant to any public office, has his or her time of triumph.
It is not peculiar to a certain region or nation: it is universal.
And that is what democracy represents
This is because, democracy gives everyone the right to make political choices, hence, it is not strange when people decide to support their preferred candidates.
The incumbent lawmaker representing Okigwe South Federal Constituency, at the Green Chambers of the National Assembly, Rt Hon Jonas Okeke, is not new in the political hemisphere of Imo State.
Recall that he meritoriously served as Deputy Speaker of Imo State House of Assembly, between 2007 and 2011.
Under his representation, Ihitte Uboma witnessed different facets of transformation.
He did his best in making Ihitte Uboma the envy of other LGAs in the state.
In fact, when he served out his tenure at the State Assembly, many sons and daughters of the area, prayed and wished him well in his future political endeavours.
Today, the people of Okigwe South are happy to have him as their representative at the Green Chambers of the National Assembly.
In politics, a popular adage says that "politicians who cannot accept the pain of defeat in elections do not deserve the joy of victory when it is their turn to triumph". This saying buttresses the notion that in every contest, there must be a winner, and a loser.
History all over the world has shown that a career politician or leader can still achieve his political dream if he keeps faith in his ambition, irrespective of the number of times such a person contested elections.
Rt Hon Jonas Okeke being a man of honour, was never discouraged by what he saw in his first and second attempts to the Okigwe South Reps seat.
He was focused and determined to contribute his own quota to the overall development of Okigwe South.
What he needs at the moment is the collective support, prayers and words of encouragement so that he will achieve his good manifesto for the people.
This, and many other reasons, heralded his overwhelming victory at the poll.
The people of Okigwe South came out in their numbers to support a leader they believe in: someone who does not have any track record of failure in him.
Rt Hon Jonas Okeke proved that he is a leader who understands the functions of developmental governance, and that was what his representation at the Imo State House of Assembly stood for.
With your support, prayers and good wishes, Okigwe South Federal Constituency will be on the map of positive representation, with Rt Hon Jonas Okeke.
Hon Bright Eluagu, ESQ, wrote from JONAS OKEKE MEDIA DIRECTORATE