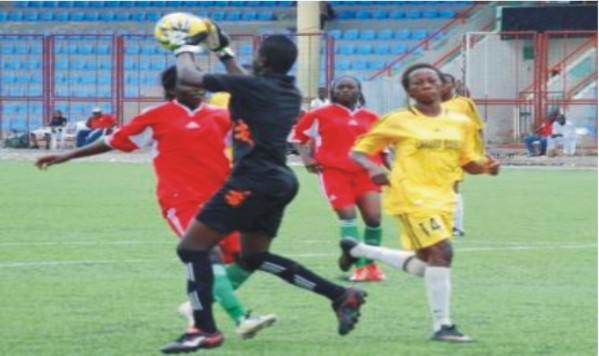 .. Warns Against Cheap Blackmail 
The Management of Heartland Queens football club of Owerri has frowned at the purported rumours alleged by Bayelsa Queens Media Officer making the rounds on social media of immoral behavior and injustice of the clubs Welfare Officer.
After due investigations, we found out that this is just another antics of the media officer of Bayelsa Queens to distract the club and defame the image of our welfare officer.
We therefore urge the general public that this baseless claims without facts are false and should be disregarded.
Our legal team has taken note of this antics aimed at distracting the club from it's current preseason program and trials and will be in touch with the culprit.
To set the record straight; in the bid to restructure and strengthen the club, the Commissioner for Youths, Sports and social development, honourable Emeka Okoronkwo inaugurated recruitment committee and charged them with the responsibility to screen the team and recruit capable legs.
The committee dropped players who are not measuring up with the following categories:
Those that have lost form and could not perform in the past season
Those that classified themselves as big players and not playing, but keep influencing the young and new players negatively.
Those that are found wanting in character and behavior.
With regards to this, the decision of dropping players from the team rest in the confines of the committee set up by the commissioner and not individual.
Heartland Queens will like to state categorically that the club is currently undergoing screening and will charge any player who feel unjustly discarded should come forward and prove herself during this screening instead of engaging in cheap blackmails and baseless rumours.
The club is currently in the finals of the SEWFL tournament and will frown at any form of distraction at this point.
The management herebye warn future offenders to desist from cheap blackmail as such will never be acceptable to the club now and in the future to come.