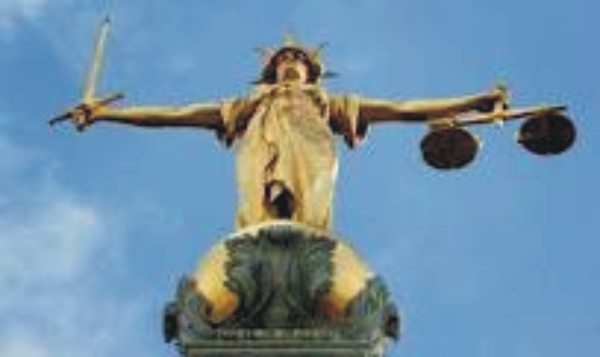 By Barr Emperor Iwuala (Ksc.)
An Owerri Based Legal Practitioner
08037247295, 08185772166
In June 1995, a tragic incident happened in my village Umulu Ife in Ezinihitte L.G.A. ofImoState. As at then, I was in theInstituteofManagementand Technology (I.M.T.)Enugustudying Mass Communication. While in school, I heard that one of my kinsmen was murdered in his sleep. The incident took place during the night vigil for the burial of one of the oldest men in my village then. Consequently, as is the case in our countryNigeria, a mass arrest was made. Even my late father was among those arrested and detained for many weeks by the Homicide Division of the Imo State Police Headquarters. My father told me that he was arrested because he refused to contribute to the money my village allegedly used as bribe to prevent the police from doing a mass arrest. As usual, my dad and the others who were maliciously detained by the police were eventually granted police bail. However, four suspects were eventually charged to court and remanded in the Nigeria Prisons Owerri for murder. They were Achilefu Nwogwugwu, Boniface Njoku, Chukwunyere Nwankpa and Monday Etekebe.
After my studies in I.M.T. Enugu in 1996, I proceeded to Shell Petroleum Development Company (S.P.D.C.) Port-Harcourt for industrial working experience and was retained as a contract staff afterwards by the same company. In 1997, I entered the ImoStateUniversityand studied law for 5 years. Thereafter, I went to the NigerianLawSchooland was called to the Nigerian Bar in the year 2004. After my youth service in 2005, I joined the law chamber of Uzoma Onyeike and Associates. In 2007, the chamber was engaged to continue the defence of the accused persons in the above stated murder case. The reason was that the lawyer who was initially handling the matter since 1995 was then very sick as a result of old age. As the Head of Chambers then, I had the privilege of perusing the case file. I still remember that the case name and number, The State Vs.  Nwogwugwu & 3 OTHERS (HOW/14C/97). While going through the case file, I was enveloped with emotions. My emotions were not because of the contents of the case file. It was not because the people facing the trial are from my place. It was rather, that the accused persons had been in custody facing criminal charges for ten years (as it then was). This as I earlier said, was in the year 2007. However, since both the people standing trial and the complainants in the matter are all from my area I did not appear as counsel in that matter till I left that law office in July 2007.
Incidentally, it is on record that three judges had previously handled the said murder case before the present one that is handling it. Late Justice T. C. Anomnachi started the matter but could not conclude it before he died. The case thereafter, moved to Justice Okoli (as he then was). It was further transferred to Justice A. U. Amechi (now retired). Rtd. Justice Amechi heard the case for 11 years and did not deliver judgment in the matter till she retired in 2008. Subsequently, the matter was assigned to the Aboh Mbaise High Court and is still pending therein till the time of this write-up. Incidentally, next month will make it 17 years the accused persons have been in prison custody for the murder trial.
Last week Thursday, I went to do a matter in the Aboh Mbaise High Court. Criminal cases are usually handled on Thursdays in that court. Unfortunately, the court did not sit. We were told that the judge was exhausted as a result of work-load the day before. As I was about to enter the court to get the next date my case was adjourned to, I ran into one of the relations of the accused persons in murder case under review. This relation told me that they came for the continuation of hearing in the murder case. She told me that the case was still at the evidence of one of the prosecution witnesses. She also informed me that one of the accused persons by name Chukwunyere Nwankpa died in prison on the 18th of April this year. The story as told of his death was a pathetic one. He was alleged to be an epileptic patient. Reports have it that on the day he died, he had an epileptic attack in the midnight and his new cell mates who were not aware of his health condition ran from him out of fear. He was later discovered dead probably out of suffocation. His own judgment has finally been delivered after spending 17 years in detention and trial at the instance of the Imo State Government.
Sometime ago, I wrote on 'Justice Delivery in Imo State : The case of Aboh Mbaise High Court'. In that write-up, I, among other things, brought the attention of both the Imo State Government and the public to the fact that only one court functioned in the entire Mbaise made up of three local government areas. In that write-up, I said that for more than one year then, that the High Court in Ahiazu Mbaise had sat while there was no high court in Ezinihitte. I also pointed out that from the report of the Quarterly Return for Aboh Mbaise High Court for June   2011 to September 2011, it was discovered that 420 cases were brought forward from the preceding quarter while 7 new cases were assigned.  This I said brought the total number of cases for the said quarter to 427. I also wrote that that report had it that by 30th September 2011, none of these cases was struck out and neither was judgment delivered on any. It was further observed that the judge at the court in question was also involved in the 2011 Governorship Election Tribunal outside the state. This I said implied that the court did not sit for the many months the said tribunal lasted.
Unfortunately, the present situation in the court in reference has not improved. Ironically, it is my observation that the judge in question is one of the most hardworking and dedicated judges inImoState. Many a times, she sits till evenings so as to cover up good grounds. But 'one cannot shake a giant iroko tree to make dew drops'. What can you expect from a judge who handles cases meant for three or four judges? No matter how hard one works, there is always a natural limit and capacity to performance.
Interestingly, the situation in Aboh Mbaise High Court is a replica of what happens in majority of the Courts inImoState. The way cases are delayed in courts is very pathetic. Because of this, a lot of people have totally lost confidence in the judiciary as the last hope of the common man. That is why some people these days resort to extra-judicial means for justice. I do not want to apportion blames to anybody or authority in particular for the delay of cases in courts inImoState. Everybody has to share in the blame. The police that delays in concluding investigations, the Ministry of Justice that delays in prosecuting cases, defence counsel that comes to court to seek for unnecessary adjournment of cases, the courts that would refuse to sit as at when due, the prison officials that would fail to bring accused persons to court on the day of trial, the government that has refused to appoint more state counsel, judges and create more courts to help the existing ones etc. Unfortunately, not minding that the accused person is said to be presumed innocent by the law, still he is still the victim and most at times, pays the price for delay in the course of justice administration.
I do not believe in razzmatazz of our public office holders who would always claim to have wonderful visions for our society. Yesterday, it was as Redemption and Tripod Vision, recently it was New Face of Imo and today, it is Rescue Mission. Until our leaders learn to build a sustainable institution that can sustain itself as government, we will continue to wallow in darkness. One of the cardinal principles of democracy is rule of law, due process and justice administration. Therefore there cannot be any meaningful development without the above principles being respected. For example, if the present government inImoStatedoes things without regard to rule of law, due process and justice administration, it will become a precedent probably to be followed by subsequent administrations. For instance, if Governor A can succeed in sacking supposed elected local government chairmen and ward councilors unconstitutionally, it means that if the governor conducts another election for the same offices, his successor also stands a chance of sacking the new officials. A society does not grow like that. For there to be an order, everybody must be law abiding including our so called leaders and there must always be checks and balances against abuse of power.
Still on the Imo State Judiciary and the Seventeen-Year Murder Trial, I am not concerned with whether the accused persons committed the offence or not. Rather, I see their long stay in prison custody without knowing their fate as inhuman and unjust. There are hundred of such cases in the state. I believe these do not tell good of justice administration. There is a saying that 'we should chase away the hen that is using its legs to scatter excreta for who will eat those legs when they will be cooked is unknown'. If the system and our institutions are bad, we cannot escape from being victims. We can be victims directly or indirectly. 'One does not put water on fire in anticipation that he will fall from a high object'. Late Obafemi Awolowo, Late Sam Mbakwe, Ex-Presidents Nelson Mandela, Shehu Shagari, Olusegun Obasanjo, Senator Chris Anyanwu, etc are eminent people to us. However, they were once remanded in prison custody and some of them were also tried. Therefore, 'whatever, goes around, comes around'. Who knows who may be a victim tomorrow? It may be you or me or our relations, friends or people who are dear to us. Therefore, let us help to build a system that can guarantee our rights and existence as human beings. Therefore, I call on the police to always conduct their investigations with dedication and as fast as possible. Many a times, as usually is the case, delays in prosecuting criminal cases are caused by the inability of the Director for Public Prosecution to give his legal opinion in time before prosecution of criminal charges commences. Therefore, the DPP should always give his legal opinion on time so as to ensure speedy prosecution of persons especially the ones in prison custody. Furthermore, I oncemore call on the State Government to create more courts, employ more judges and state counsel so as to reduce the work-load on the existing ones. Defence counsel and state counsel on their own part, should always be prepared to go on with criminal cases especially where accused persons are in custody.
Nevertheless, it is my plea that such cases, be given accelerated hearing so that accused persons can know their fate for 'justice delayed is justice denied'.