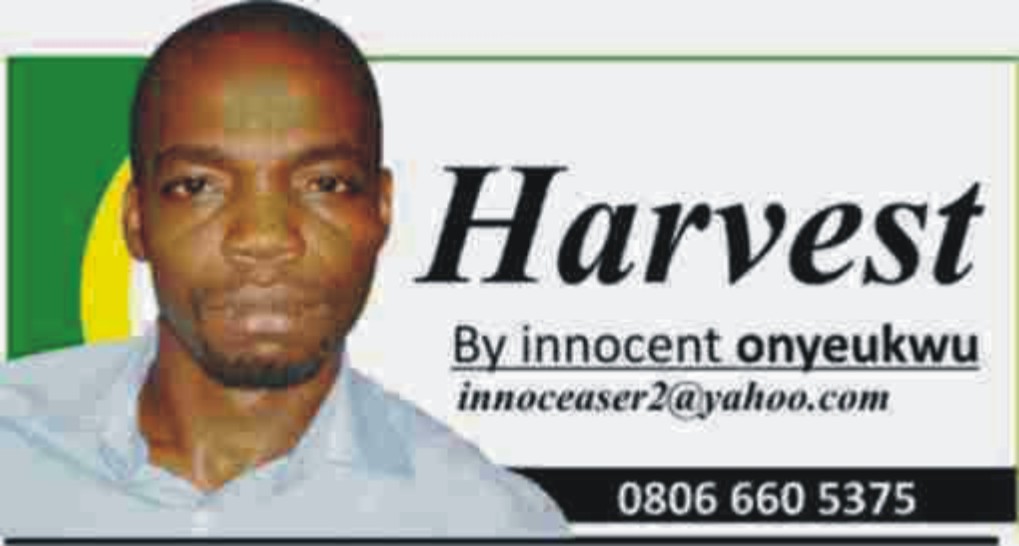 I wonder why the State Government has not found an amicable solution to the impasse between it and Amawom Community over the land at Area k, World Bank Housing Estate, Owerri. That the matter has lingered for more than 14 days exposes shows that the Administration is lacking the art of dialogue and persuasion as a tool to heal whatever dislocation that has reared its ugly head in its relationship with Owerri indigenes, especially Amawom community.
I had revealed on this column last week that the early the Area k land dispute is resolved the better for everyone. And I also advised our dear Governor that a broken relationship with Owerri people is dangerous, politically. Successive Administrations that had a brawl with them were never the same after such misunderstanding.
Swimming in the ocean of conflict with Owerri indigenes is counter productive and totally unnecessary. No Government that was catapulted to power through the overwhelming support of the people like the present one can afford to blow away an overwhelming and massive support it enjoys by engaging in confrontation with a village or community.
Late Navy Commander Amadi Ikwechegh's Administration never had it so easy after his strained relationship with Owerri people. His actions and attitude towards Owerri people led to a disjointed relationship, a relationship that was never amended. It became so sour that his government lost legitimacy and respect in the eyes of not only Owerri people, but to the people of Imo State. It was so bad his government became an object of mockery and was mimicked with the name Ikwechegh na kwa echekii
If Owerri people could withstand and absorb the might and size of a military government, what does such a situation or scenario portend for a civilian government?
For an elected government, such lopsided relationship can be counter productive when the elections come. The scenario was the same for the last Administration.
When Wille Amadi deviated from the aims and objectives of Ohakim's Clean and Green Initiative and applied vendetta in demolishing structures belonging to those he perceived as his enemies in Owere Nchi Ise, what was the result of his action – a transferred hatred and aggression to him (Ohakim) by Owerri people when the elections came. It is on record today that Owerri municipal gave Ohakim the least number of votes and the highest number for the present Governor, Owele Rocahs Okorocha aside Orlu Local Government
Surprisingly, Okorocha is now at war with Owerri indigenes! I visited the disputed site last week and I was astonished at the massive expanse of land Government says it wants to use to build a hotel and an Ecumenical Centre. The size of the land is astonishing and no land owner can sit tight in his home and watch such massive land taken away from him without full and adequate compensation.
For me, Government's intentions are well understood and they are not wrong either to say they need that land to erect a beautiful edifice to boost and promote development in Imo State. Infact, it is a thing of joy that the Okorocha Administration considered the good people of Owerri to benefit hugely from its ongoing plans to erect new infrastructure and rehabilitate old ones in the city.
But such plans turns to a sour grape when the process of either acquiring the land or building on it becomes a thing of discomfort to those who own the lands upon which these new structures and edifices are to be erected. If that is the case, then there is a dead rat somewhere. And Government's silence on the matter- I mean inability to divulge information of of it's version of the story on Area K is not helping matters. We are yet to know if what the Amawom people say truly reflects the true position. No one in the government is willing to say what has transpired- either confirm or dispel claims made by the people of Amaowm community.
However, I tell my friends in Okorocha's government that such conflict, like the one between Amawom community and the present Government- is bound to kill the joy inherent from the purpose of whatever wonderful innovation conceptualized by government for that land at Area K. if the Ecumenical Centre or hotel is eventually built on the land, it will be rather be a thing a thing of sorrow and pain for Amawom people if Government does not carry them along. And this may expose the impending edifice to great danger and risk.
In my quite moments, I had queried the choice of a hotel or Ecumenical centre at the site. A recent newspaper report said Imo State has the highest number of hotels in Nigeria, with about 500 hotels found in Owerri and environ. I think what Imolites need desperately are industries and factories that will absorb thousands of jobless youths. Majority of our youths are jobless and they need these jobs desperately.
I was also told that the disputed Area k land is in Court. According to Mac Donald Ebere, leader of Amawom Renaissance Group, he said his people dared Government with a legal action they instituted at the High Court 'with the intention of informing Government that they have no intentions whatsoever to let go their lands because of their circumstance and for the purpose of expansion' And if it is true, well I wonder why matters in court should not be respected and the learned justices allowed to adjudicate on the matter.
Amawom people also claim that no compensation has been given to owners of the land. And landowners insist they are ready to keep vigil to protect the land until Government hands off or compensation is duly paid to them. This is a legitimate demand or would I say, request. They state that that Area k is the only land left for generations of the future-That their present living conditions in Amawom community is deplorable and dehumanising. According to them, they now live in Face Me I Face You buildings and on Suck Away Pits. What a pity! One is bound to sympathize with them when you hear such chilly and sad story.
I have deduced that there is more attached to that land by Amawom people beyond compensation. Having lost all their land to aid infrastructural development in Owerri, I think it is natural they guard this one with their all. And this is where I expect a people's government whose election was driven by the people to pause and ponder; and devise a peaceful way to resolve the matter or impasse.
I have always maintained that a cordial relationship between the government and the people remain an indispensable tool to good governance. Much as Government meets the t demands and needs of the people, it is also important that the people's views and feelings are respected.
I pray for our people and the Government of Imo State