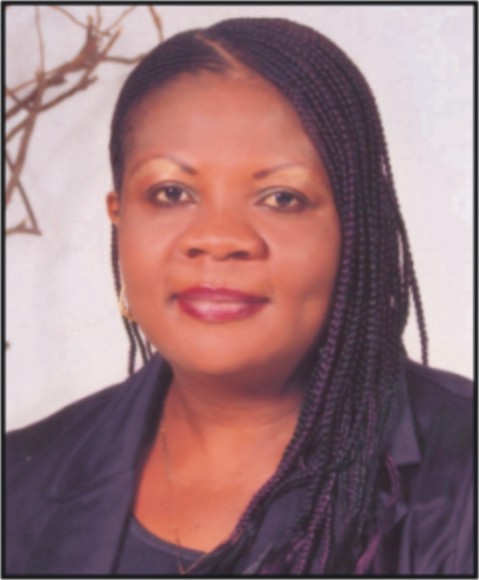 Wait a minute there is a tune in the air! What music is that? It is the music of love and celebration. Families are gearing up, friends, loved ones are all preparing for the great day, I mean February 14th. Some call it lovers day others call it valentine's day.
As I walked down memory lane, I remember that the first time I heard the word valentine was in my secondary school days. I remember vividly that on a particular day while in class in my school, then- Owerri Girls Secondary School, the moment our English Teacher Mr. Obi Okonkwo left the class a particular girl shouted "waao! Tomorrow is val's day!" Inquisitively those of us who knew not eagerly asked what she meant by that and she told us that it was "the world lover's day celebration!" then the word love was strange to most of us. Not that our parents did not show us love but we understood their love to be care. Then not many people thought about what love is. Even when we do, we have always seen the practice of love from the negative angle. My mother of blessed memory did not help maters as she put me through a school of thought that said that once a man/boy "touched" you, then you are in for the "disease" called "pregnancy" by so doing most girls that went through such sermons from their parents thought nothing about love. My bible knowledge teacher equally taught me that what was practiced by the young people of our age then was infatuation which was another negative aspect of love. With the sermons at the back of our minds, anytime we gathered together during break our discussions had always been on our academic matters. We discussed our teachers, the excellent ones and those who did not know how to teach.
However, after that, the next year that followed saw another girl in class five then being severely punished by my school principal. Her offence was that she left her hostel and went to God knows where only to surface on the 15th of February. A serious punishment from our principal brought out the truth, she followed her boy friend home on the 14th of February that year and came back the following day. Of course the news of what she did went round as the girl walked round the school for some days in shame as both teachers and students called he. names.
But as the years progressed, the concept of lovers day or valentine's day started growing in the minds of both youths and adults.
However, I believe that if students in secondary schools who are minors must participate in this celebration, their expression of love should be to their parents, brothers and sisters. The reason is that as minors they may not know what true love is, so extending such may lead to sexual immoralities which will be too detrimental to their studies and even their existence. Consequent upon this, the boys and girls out there should know that they have not fully attained the maturity age. When you attain the maturity age you will be addressed as man/woman, by then you would have been old enough to take responsibility of every action you have taken. So my dear youngies do not join the men and women in their jokes before it swallows you up.
To the girls in particular, you must know that any boy /man who is extending an invitation to you on lovers day is simply doing that to your
disadvantage. After the carnal knowledge what next? Are you prepared to accommodate unwanted pregnancy which could be the result of your so called love actions? Say no to such men in this year's valentine day.
Also, experiences have shown that while your school may be strict and not allow you to go out of the school, your fellow school mates who tell you they love you and want you to be their val must be avoided. This is because the unholy game they are luring you into is the sin of lesbianism or homosexuality. The government of the day frowns so much at this evil practice, your school authority also frowns at it. Your parents and God himself are in this jihad against Homosexuality.
One pertinent question is who are those that are not in the danger list of celebrating valentine's day? It is meant for mature minds; to the adults the celebration of love is not only in bed. You can show love to someone through assistance of any kind. You can buy an honest present to your next door neighbor as a sign of true love. You should also know that the feast of valentine is an everyday occurrence. Show people love by being a good Nigerian. In your office house or business show people love and care because that is the essence of our existence.
However, for the married couple, this is also a period of love renewal between you and your spouse. It is a period, where you have the chance to stay with your spouse and both of you will hear each others heart. It is a period of taking stock of how well /bad your marriage has faired. It is also a period of exchange of gifts or presents to appreciate each other. Husbands get up now and get into the market or super market for no other person except your wife. The beautiful perfumes in the market, clothes, shoes and bags, gold, silver and diamonds are all good gift, items that when you smile home with in love, your wife will always appreciate.
And to my fellow wives, mothers and beautiful women, gifts must not always come from the husbands alone, you too can get into the market just for your husbands. There are so many gift items to buy – ties, shoes, shirts, flowers, wrist watches etc. Get hold of one or two items and return into the warm embrace of your husband and 1 assure you, you would have added more joy to your marriage.
This is not a period of traveling outside your home without your spouse. If you do that, it may send a wrong signal and instead of your marriage enjoying a season of joy and love, its walls may be on fire as no woman wants this day, February 14th, to be spent without being in the company of her spouse. If you must embark on any trip out side your home on this date, you must do it together with your spouse to avoid unnecessary confrontations.
The world we are in is a wired stage. Issues and things are changing. Women especially place so much value on this particular day. Do not deny them this right. It comes once in a year. Make it memorable by being around your wife.
The worst thing that can happen to any man is to play pranks on this day. The same goes for the woman. To the man I say, stop that arrangement you are making to travel with a girl friend, you may have been lured into making dangerous commitments on this day and so in order to fulfill your promise to the strange woman, you lie to your wife by saying "Honey please I have a business engagement at Abuja", when in the actual sense you want to run to the laps of another woman, that is the height of indiscipline a man can engage in. As you are reading this piece now, you must quit such plans and if you must, please go with your wife to avoid un for seen circumstances.
To the strange woman out there, you who may wish to reap where you did not plant, I pray this prayer for you and my fellow women should join me in this prayers too.
Anybody that will hug our husbands seductively! HOLY GHOST fire consume them! Any woman who may wish to sit on their laps other than us their wives HOLY GHOST fire consume! Any person, spirit or power that may want to collect the money meant for our gift items without our knowledge such a person we pray should somersault and break her hands and legs! Any strange woman who may wish to send romantic messages to our husbands phones should be struck with blindness and epilepsy in Jesus name Amen! All strange women that may wish to camp our husbands all day, may they be engulfed by fire!
Yes! it is as serious as that, so all strange women keep off!! this February 14th and always. What God has joined together let valentine day not put asunder.
GOD S GRACE!!!