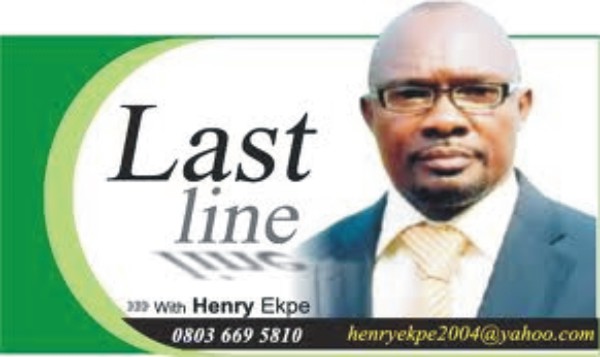 Many people, especially the gullible public have continued to wonder if the incumbent Governor of Imo State, Owelle Rochas Okorocha will run again as Governor in the 2015 general election. Their sceptism is based on the assumption that since he told the Imo electorate in 2011 that he was on a rescue Mission, and will not seek re-election, he would live to his promise.
The other reason is that it has been rife in the public domain that Owelle will run for either the Presidential or Vice Presidential Seat of the All Progressive Congress, APC.
This was given more impetus when the Governor some weeks ago asked his commissioners and other Senior Appointees to indicate their political interests in 2015, including that of Governorship position, which only one commissioner, Dr Charles Onuoha, made his ambition known.
All these are smoke screens. Owelle Rochas Anayochukwu Okorocha, from Ogboko, in Ideato South LGA, Imo State will run as the Governorship candidate of APC in 2015. Mark my words. I stand to be faulted after the party primaries.
Every sign indicates that Okorocha will soon go back to the soap box to ask for support from Imo people for a second time to govern Imo affairs till 2019. It is only the uninitiated that can not notice the red light blinking clearly on where Okorocha's political pendulum will swing to next year.
First of all, the President and Vice Presidential ambitions are a mirage, as APC is bound to take its Presidential ticket to the North. And Yoruba land salivates for the party's second in command. Therefore, what would be left for the South East is the National Chairmanship slot of the party.
In this case, will anybody expect Okorocha to relinquish the plum job of a Governor and vie for the APC National Chairmanship position that does not guarantee a stable tenure and federal allocation with internally generated revenue for four years?
Or would you expect Owlle Okorocha to abandon the governorship seat in 2015 and sponsor another candidate when he is constitutionally guaranteed a second term?
From the experience we gathered, do you think that the Governor of Imo State can spend his millions to sponsor any politician?
Have you ever seen a politician vacate office in Nigeria to play the hero? We have seen where a Governor of a state is ruling from the hospital bed till date, while the Deputy pretends to be the Acting Governor. So, what do you expect from a strong and agile Okorocha who relishes political power and its razzmatazz?
Therefore, the issue of whether Okorocha is running or not in 2015 does not arise. The pertinent question that should be asked is; Can Okorocha repeat the magic of 2011 that shot him to the Douglas House against all human permutations?
Yes, against all human permutations, because theoretically, all was going well for then incumbent Governor, Chief Ikedi Ohakim and his Peoples Democratic Party, PDP.
The PDP had the sitting Governor, the twenty seven elected Local Government Chairmen, Commissioners, Special Advisers, Senior Special Assistants, forty four Development Centre Coordinators, and its four members, the Councilors, Supervisory Councilors, Board Chairmen and Members etc.
Yet, despite these advantages, and the raw power of an incumbent, PDP was schemed out of power in Imo state.
Many factors contributed to that shocking development, for which time and space will not allow now, but in subsequent time. But suffice it to say that Governor Okorocha was not a super star in the 2011 election, only that at that time an idea which its time had come played out. So, the situation will not be the same in 2015.
If Okorocha was that a political Titan, and was accepted by the entire Imo electorate, there would not have been need for a supplementary election. He would have won at the first balloting which took place in April 27, 2011.
However, in the second chance, "Over-take, take over-take" and the powers that be needed a change and APGA emerged the opportuned party at the helm of affairs in Imo state until Okorocha dumped the party for APC.
Unfortunately, Okorocha allowed the euphoria of that success to over whelm his sense of judgment and misused the teeming support of Imo people.
Nobody blames Okorocha here, because it could have happened to any other politician who take crowd chanting and hailing as the real test of a people's perception of a leader.
For if Okorocha had gauged the temperament of Imo people correctly, he would not have allowed frivolous gesculations confuse him from reading the real intention of Imo people. He misread their body language.
Of all the miscalculations that dot Okorocha's administration, the worse was for him to have ever dumped APGA at all, not to talk of the time he did.
Okorocha's jettisoning of APGA, the Igbo party under which he gained power for APC, a party seen in Igbo land as anti-Igbo nation will be his undoing.
Had Okorocha remained in APGA till date, and sunk, all the money he had showered on APC on APGA, PDP would have been battling to retain its members in Imo state by now.
Instead, Okorocha rubbished the party which gave him a life opportunity, by calling it a community Association, even saying that he did not become Governor because of APGA. So, could Okorocha have been a Governor if not APGA that gave him the platform to contest the 2011 election? Some statements need not to be made by some leaders.
As things stand now, it will be difficult for Okorocha in 2015 to retain his seat. To compound the matter, rather than make more friends since 2011, he has marshaled more enemies. Therefore, Okorocha needs to double his efforts, much more than he did in 2011, because his detractors have since multiplied, and will lay ambush for him in 2015.
Some of his political statements are inimical to his future political futures, and does not befit a politician running for election in 2015, be it at the national of state levels. How can a Governor openly boast that he has destroyed god fatherism in his state? Is it possible in Nigerian politics? Even if it is, why wax it into a record? Do you think such godfathers will retire humiliated? Do you think such god fathers have not produced younger politicians who will fight for their "Oga" when the time comes?
For instance, Okorocha may think that Civil Servants in Imo are at his beck and call. No matter what you pay a civil servant, if you remove those little things that boast their total take-home; like overtime, leave allowances and others, you are making a mistake.
Most Civil Servants in Imo state are not happy how the Okorocha administration has bastardised the civil service, demystifying its norms and rules, to the extent that a career Civil Servant can be sacked without even a query, much more following civil service Rules. That was why Permanent secretaries were swept out in a swoop, without reason.
Even if Okorocha gives mass promotion to all Imo Civil Servants, as I am hearing, it cannot do any thing, as the Horse had already bolted out from the bern. They will see such a gesture now as a campaign gimmick, and it will rather work against the Government.
Politically, Okorocha is losing grip of his followers. In my Ward in Ngor Okpala, all those Boys who nearly committed suicide in 2011 in defence of Okorocha have not only returned to PDP, but say Okorocha is owing them, and will "Pay" them in 2015, no matter what position he is contesting. And this is nearly the general situation in the entire Imo State.
Those around Okorocha will not tell him. But as a tested politician, the Governor some times have such premonitions. Is why he weighs the option of running again or not. For instance, as an old politician, though a young man, Okorocha knows that there is no strong politician of Imo extraction with him in APC.
In the entire three zones of Imo state, which politician that worths his onions is with Okoroch in APC? Even if you want to use Government resources to execute electoral jobs, it must be carried out by human beings. So, where are those human beings that Okorocha will use, when those who stuck their necks for him in 2011 are now lamenting, and calling for a pound of flesh?
I am not saying that APC is bereft of men and women. But can Okoroch beat his chest now and say that the caliber of men around him today were the same in 2011 when he wrought the magic ward?
Remember that all the former LGA chairmen in Imo, former Commissioners under Ohakim, the Councilors and Supervisory Councilors, Development Centre Coordinators, including their Boss, the former Governor, are still today being owed their statutory funds; like severance allowance, salaries etc, which Okorocha has deliberately refused to pay these men and women.
So, how do you think these politicians in their own individual rights in their Booths and Wards will welcome Okorocha in 2015 election? Your guess is as good as mine.
And worse, those who worked under Okorocha and were given the same rough treatment as Ohakim's Aides have since formed an association on how to deal with Okorocha.
I have not forgotten the 10,000 thousand job seekers, some of them receiving salaries for six months, whom Okorocha sacked. These army of "forced applicants" are waiting for Okorocha. And their own anger can be felt each time you meet them.
In order to please everybody at the inception of his tenure, Okorocha asked contractors to take up any road of their choice and execute, while he pays later. The ignorant contractors fought over one another in pouring sand and bitumen on every road in Owerri Municipality, and its environs, without requisite papers and documents.
When they came for payment, they got the shock of their lives as they were asked to produce the bill of quantity, feasibility studies, and other engineering jargons.
Today, the surviving ones among them are another army the Okorocha campaign train will confront next year.
The parents and students who could not meet up Imo State University "cut-off points" and enjoy
"Free education", even though the acceptance fee is (N75,000) seventy five thousand naira, believe they have wrongly been schemed out of Okorocha Government's goodies. So, they see 2015 as the pay back time for him.
I will not finish this piece without Okorocha's appointees who are part of the problem facing the Governor.
They are the people telling Imo electorate that Okorocha's hand is "gum". That he does not release funds to his appointees, except those in his good books and his relations. That they are now poorer than they were before they joined the Rescue Mission. This is against the fact that some of them have built houses and businesses.
Yet, it is these people that should be campaigning for Okorocha through their out-reach to their people with the little they got from Government. But they argue that there is no "Little" talkless of giving.
Therefore, Okorocha should take it as it comes. That is the burden of leadership. In 2011, he could promise Imo people what he would do for them, which the person on the saddle then was not doing, hence the benefit of doubt to try him. They have tried him, so 2015 is the judgment year. He must run, and he will.
Nobody can say Okorocha has not down anything since 2011. He has. But the problem is that most of his projects lack finishing touches. How I wish he had taken time to face only those projects he could accomplish, and finish them in perfect order and class, for it to last and for posterity to hold him in high esteem.
He seems to be in hurry, and leaving many things undone, and inferior, which 2015 may give him time to finish.
But will he get that second chance? I am asking this because I know that Governor Okorocha will run for a second term. Mark my words.
Therefore, he needs to revisit his combative type of politics for people-oriented type that goes with human and physical developments. You don't leave the one and concentrate on the other.
There is too much hunger in Imo while the masses are told that Imo funds are channeled towards infrastructural development. But where are they? The inferior and uncompleted round-abouts, with the roads washing away too fast?
Okorocha real needs a lot of to convince Imo people to vote him again in 2015. This is the task he must accomplish within the remaining months. Good luck.