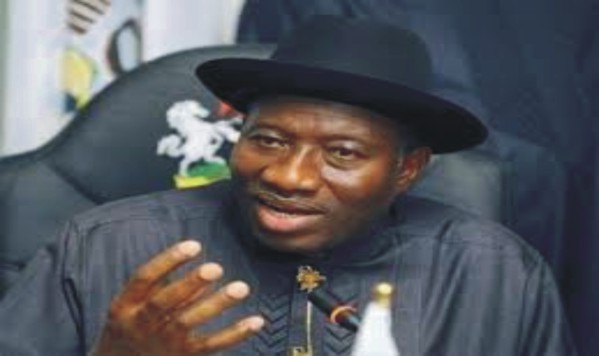 Matthew Ifeanyi Maduako (08061562735)
The Old Eastern Region has lost another civil war by the defeat of President Goodluck Ebele Jonathan on his quest for second term to rule Nigeria. Last week was the most depressing and agonizing week for me. And I am yet to fully let go of the effects of that defeat on me. I considered the presidential election far more important than any other election. I threw all my whole being into it by participating in the Independent National Electoral Commission (INEC) Permanent voter card (PVC) registration, by ensuring that I collected my PVC, by my articles and also by my campaigns for President Jonathan. I made sure that I travelled to my village where I registered to cast my vote on March 28, 2015. I was elated and overjoyed when President Jonathan won in my polling booth with over one hundred (100) votes after the counting of the votes which went peacefully. Therefore, it was a psychological blow and trauma for me when votes from Northern Nigeria started pouring in. My sadness now stems from the fact that the election was one between Muslim North and Christian South, especially South-East and South-South. It was an election between an oppressed minority tribes and born to rule majority tribes. I am livid with the voter turnout of people of South-East and South-South. President Jonathan was "defeated" by about two million, five hundred thousand (2.5m) votes. Governor Kashim Shettima put it rather succinctly that South-East and South-South regions were responsible for General Muhammadu Buhari's "triumph", and I totally agree with him.
How could Jonathan score 559,185 votes in Imo State out of almost two million registered voters? How could Jonathan score 553,003 votes in Enugu State out of 1.7m registered voters? How could Jonathan score 660,762 votes in Anambra out of 2.2million registered voters? How could he score a paltry 368,303 votes out of 1.4million registered voters in Abia? Also how could he score 323,633 votes out of l.lmillion registered voters in Ebonyi State? The laxity and nonchalant attitude displayed by the Igbo in this election contributed to Jonathan's downfall. Most Igbo and South-South people were paying lip service to Jonathan's ambition. Many people were relaxing in their various homes on the said Election Day. How could our brother Jonathan have won by our mere wishful thinking and prayers without your individual and collective participations? This election has shown clearly that an average northerner or even an Almajiri knows politics more than a southern professor of political science. The votes from Kano and Kaduna States alone swallowed all the votes from the five states of the east. If only many of us participated by voting on that day, this deficit of 2.5m votes would have been covered. If Imo, Anambra, Abia, Enugu and Ebonyi had delivered over one million votes each, Jonathan would have won. I believe in Biafra because there is a lot of injustice and inequity in this country called Nigeria, but I will never be associated with the way Biafran agitation is presently configured. How could the proponents of Biafra float a radio station on the verge of an important presidential election which minority was involved in? Most gullible Igbo did not vote in the presidential election because they were told that Biafra was just few months away from realization.
Many uninformed electorate fell for the deceit. At this juncture, I want to advice those who deceive the gullible with Biafra to desist because the incoming regime of Gen. Buhari from his antecedents will never tolerate anything Igbo let alone Biafra. If they do not want federal forces to massacre millions of Igbo, then they should pip down on their agitation for Biafra and watch the new administration to see if he has changed from his morbid hatred for the Igbo.
I am not in the least excited about Buhari's emergence, because of his persona. If Buhari knew that he would win the presidency, would he have incited the violence that consumed over 800 lives including National Youth Service Corps (NYSC) members in 2011 Presidential election just because he wanted to be President? Now that Boko Haram terrorists have wasted over 20,000 lives because a Christian is in power, are they pacified that power has returned to them? Buhari's utterances included the one he made in 2012 that dogs and baboons would be soaked in blood in 2015 show clearly that his government should not excite peaceful people. I applaud President Jonathan for his peaceful disposition. President Jonathan made it clear from day one that his ambition is not worth the blood of a single soul and he kept to his words. History will be kind to him. Heaven will vindicate him. God will reward him and his generations. Talking about Jonathan, he lost nothing by his defeat, the old eastern region lost. Those who became deputy governors with Jonathan In 1999, how many of them reached the position of governors of their various states, how much more the presidency of Nigeria? Some deputy governors of 1999 were dropped before 2003 general elections by their governors. Some were impeached midway into their terms. It was only Zamfara deputy governor, Alhaji Mahmud Shinkafi that found favour in the eyes of his then boss, governor Ahmed Sani (Yerima Bakura) who ensured that he took over from him in 2007. The same Shinkafi failed reelection in 2011. So, Jonathan is a very lucky man because if providence did not remove governor D.S.P Alameisegha in December 2005, D.S.P wouldn't have handed over to Jonathan in 2007. I am only sad for his lose because he did not drink water and hang the cup throughout his over five years in the presidency. It has been one week, one trouble. He has been buffeted from every corner. That is why irritant, arrogant and brash governor of Rivers State will go down ignominiously in history as one that joined Northerners to make governance ungovernable for his brother, Jonathan. I saw the traitor looking sober carrying a cross last week to mark Easter Friday. It has finally dawned on him that power has slipped through the minority's hands and it will take a miracle for it to return.
On the flipside, Jonathan's defeat was a blessing in disguise because with the incoming configuration of the National Assembly, All Progressives Congress (APC) controlling both chambers of the National Assembly with 61 senators and PDP's 48, President Jonathan would have seen hell in their hands. In fact, what he experienced in his first term would have been a child's play compared with the second term. They would have impeached him midway into his second term. So, his conceding defeat has attracted world applause and statesmanship to him. Meanwhile, some governors have been rejoicing for the election of Buhari. Are these governors rejoicing that with Buhari at the helm of affairs, they would continue their pilfering of local government funds? Are they rejoicing that with Buhari, they will continue to run local government with caretaker committees? Are they rejoicing that with Buhari, they will continue to acquire estates here and there? Are they rejoicing that with Buhari they will continue to acquire private jets? Are they rejoicing that with Buhari they will continue to disregard judicial pronouncements and judgments? Are they rejoicing that with Buhari, state lawmakers whose salaries, emoluments are not up to five hundred thousand naira (N500,000.00) a month will continue acquiring Hotels and Filling Stations everywhere? I don't exactly know why they are happy and celebrating Buhari's emergence. They should be rather afraid that a President who will ask them how they expended last allocations before giving them another one has arrived, if Buhari is truly what his promoters say he is. I can assure all politicians that politics henceforth will not be exciting and lucrative.
However, as we go to the polls this Saturday to elect our governor and members of State House of Assembly, I urge Imolites to compensate Rt. Hon. Emeka Ihedioha with governorship of Imo State by electing him our governor. His compensation stems from the fact that even though Jonathan opposed Alhaji Aminu Tambuwal and Chief Emeka Ihedioha as Speaker and Deputy Speaker of the House of Representatives respectively, at the initial time, Ihedioha has provided a bulwark for the president in the House of Reps for the past four years. House of Reps presided over by Alhaji Tambuwal has been antagonistic to the president. But for Ihedioha, it would have been worse. Contrast it with Owelle Rochas Okorocha who printed his poster along Jonathan's picture in 2011 and rode to power on .his back but has been antagonistic of the president for some inexplicable reason. I am angry with anything APC now since Jonathan lost. I thank Imolites for rejecting them in the National Assembly election conducted on March 28, 2015. It would take more than a miracle for Rochas to win this coming election, because if Jonathan had won, maybe I would have considered voting for Rochas as my kinsman from Ideato South. But now that Buhari a northern Muslim has emerged to my uttermost discomfiture, if I could endure him, why not Emeka Ihedioha from Mbaise part of Imo State. I have no problem with northern Muslim, after all when President Umaru Musa Yar'Adua contested, I voted for him and was relieved when he took over from Nigeria's father of impunity, Chief Olusegun Obasanjo in 2007. I will be sad again if Alhaji Tambuwal whose victory as governor of Sokoto state is inevitable scales through and Ihedioha his deputy loses. Let Imolites compensate a Jonathan loyalist in the person of Rt. Hon. Emeka Ihedioha as governor come April 11, 2015.