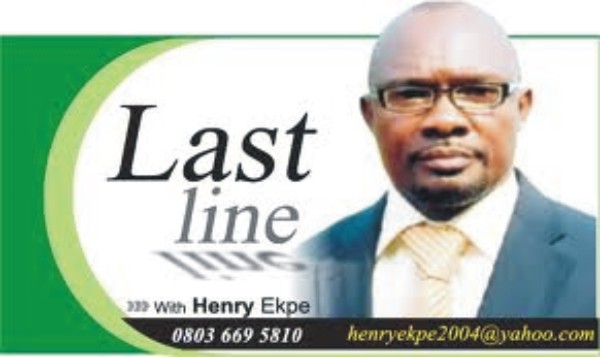 Politics they say is a "Game". Just like football, Basket Ball, Hockey, Judo, Boxing, Wrestling etc. you can score goals with hands, hit below the belt, punch after the bell had rang. However, you could get away with these fouls if the refree is not alert or decided to connive with you.
But yet, despite the fact that politics is a "Game" but the need to apply Justice and fair play becomes imperative, if the victim of the foul play resolves to be vigilant to avoid further defeats by default.
In the case of Imo Governorship election, it seems that the issue of zoning, which was adopted by political leaders and Elders to encourage sense of belonging among the three political zones of Imo State, namely Orlu, Owerri and Okigwe, has been exploited covertly to the detriment of two zones in the arrangement. Whether anybody wants to agree or not, Imo State Governorship seat since 1991 has been based on zoning formula. Although it cannot be found anywhere documented, but it was agreed in principle by Imo citizens. The British constitution is not written down in any paper, yet the citizens obey the laws as a convention.
When Chief Evan Enwerem ran as Governor, he chose Dr Douglas Acholonu from Orlu as his running mate, because Enwerem comes from Atta in Owerri zone.
After Enwerem, Chief Achike Udenwa from Orlu emerged in 1999, with Engr Ebere Udeagu of Okigwe as Deputy.
In 2007, Chief Ikedi Ohakim from Okohia, Isiala Mbano, otherwise Okigwe Zone became Governor. And his Deputy was Dr Ada Okwuonu from Owerri Zone.
Even when there was plot to replace Okwuonu, Chief Ngozi Amaliri from Ngor Okpala, Owerri Zone, was touted to be on the radar.
When Owelle Rochas Okorocha won the 2011 Imo Governorship election, his Deputy was Sir Jude Agbaso from Emekuku, in Owerri zone. When Agbaso was impeached, Okorocha sought for Prince Eze Madumere, from Mbieri in Owerri Zone to replace him.
Therefore, much as politics remain a "Game", it is clear to all Imo citizens that the Governorship seat of the State is rotated among the three Zones.
Even as all the zones produce Governorship candidates from other political parties, who participate in the general elections, deeply in their minds, Imo electorate vote based on rotation among the three zones.
Indeed, the latest propaganda that Imo Governorship seat is not zoned lacks logic and justice, and affronts the conscience of the Noble in this "Game" of Imo Governorship battle.
On record, it is a fact that since 1991, Owerri zone has held office as Governor only under Late Senator Evan Enwerem. And it lasted just Eighteen months.
Okigwe zone has tasted power in the State for Eight years-plus, under the evergreen Dr Sam Mbakwe and Chief Ikedi Ohakim, who did four years each.
Orlu zone did Eight years under Chief Achike Udenwa and now Owelle Rochas Okorocha, who when he completes his second term in 2019 would have placed Orlu on top of Imo Governorship Map, with Sixteen years.
Politics aside, any primary school pupil asked to do this mathematics would do justice to it by letting the world know which zone among the three has dominated Imo Governorship race.
Therefore, if Imo State is built on a tripod of three zones of equal partnership, there is no logic to justify why Orlu zone would be beating the Drums of agitation, to yet again join for Imo Guber race in 2019, when Okigwe and Owerri are still far behind on the table.
He who goes for equity, must come with clean hands. Today Nigeria is enmeshed in crisis following a spate of agitations from Igbo Nation and other sections of the Federation, as regards marginalization.
On Wednesday, the Governor of Imo State, Owelle Rochas Okorocha was among other Southeast Governors, Elders and Leaders who met with the Acting President, Prof Osinbajo at Aso Rock on the issue of restiveness in Igboland, and the "Kaduna Declaration" by Northern Youths.
The main Agenda was the marginalization of Ndigbo in Nigeria, who complain that they are treated not like equal partners in Nigeria project, but like a conquered territory. That was how Chief Nnia Nwodo, President General of Ohaneze put it.
Now, fast track to Imo State and ask yourself how you think Okigwe and especially Owerri zone are feeling with the marginalization going on in the State that Imo Governorship is no more zoned, but has been abinitio been a survival of the fittest among the three political zones?
What is good for the Goose is also good for the Gander. Why would Imo Governor, Owelle Rochas Okorocha lead Igbos to ask for their rights for feeling oppressed in the Nigeria project, and yet does not see it that for Orlu to participate in Imo Governorship election in 2019 amounts to affront and insult on Owerri and Okigwe zones? It is the height of oppression and confrontation. It smacks of disrespect on the people of Okigwe and Owerri, who have been submitted to hewers of woods and water fetchers for Orlu zone in the last Sixteen years.
Rather than apply caution that these "Mumus" from Owerri and Okigwe have suddenly realized themselves, Orlu is beating War Drums, forgetting that how the Igbo feels in the current dispensation in Nigeria, is how the Okigwe and Owerri man feel in Imo State now.
Before God and man, it is a humungous injustice to deny Owerri people the Governorship seat of Imo State in 2019. Although it is said that power is not given, but fought for. But in 1999 when Owerri people were Incharge of the political power base of Imo State, they handed power on a plate to Orlu Zone via Chief Achike Udenwa.
When Chief Humphrey Anumudu, a son of Owerri, who was deprived of PDP ticket for Orlu in 1999 choose to challenge Udenwa in 2003 under ANPP, Owerri Leaders rose up to support Orlu Zone to complete its eight years.
Again in 2007, Chief Ikedi Ohakim from Okigwe emerged, Owerri again supported Okigwe.
In 2011, if not for internal sabotage from Orlu Zone, Ohakim would have returned to Government House Owerri. He swept the three local Government Areas in Mbaise Nation. He did not do too badly in Ngor Okpala though. But the "Settlers" issue marred his chances in Owerri Municipal Council. But results from Orlu shocked many who wondered how the electorate became too sophisticated to vote for Orlu Zone Lawmakers in the same election, but failed the sitting Governor.
Today, the usual story that Owerri is not together and therefore should go and put her house in order rents the air. Who told them Owerri is not together?
The accusation is that each election year, Owerri produces legions of Governorship Aspirants who fight themselves even before the major election.
But which zone is intact? Did Chief Ezekiel Izuogu from Orlu Zone not contest election against Chief Achike Udenwa from Orlu Zone?
Senator Ifeanyi Araraume from Isiala Mbano like Chief Ikedi Ohakim has fought his brother in all the Governorship elections in Imo State.
Therefore, the propaganda that Owerri is not together is the usual story thrown at Owerri people by their political detractors, who set them up against each other and corner the goodies, while the Owerri people fight among themselves.
That was how the Mbaise phobia was thrown into the system and Owerri people bought it hook, line and sinker.
As I write, Owerri enemies are at it again, stoking the wicked story that Mbaise taking charge of Imo State Governorship will be only for the benefit of Mbaise Nation alone. But how possible is that? Can anything be worse than what we have in the State now where all the sectors of the State is controlled by the Chief Executive and his immediate family alone?
Can Mbaise Nation operate alone without the support of other parts of the State? It is not possible! The Mbaise phobia is meant to put discord among Owerri people so that they cannot be together to fight the way Igbo is fighting now among other comity of Nigeria Nations in the marginalization that exist in today's Nigeria.
The Mbaise phobia is just a myth manufactured by Owerri haters, who cannot find anything to destabilize the zone but throw fictitious hubris.
Would it be better that power remains in Orlu for the next eight years, making it twenty four years (24) before the Owerri man attains Imo Governorship seat? And sixteen years for Okigwe zone to wait? It sounds illogical and against the law of nature. Sometimes politics as a "Game" does not apply in all things.
It does not matter how many candidates emerged from Owerri Zone this time. At a certain period in this Nigeria, for equity and justice to reign, Yoruba Nation produced two presidential candidates in the persons of Chief Olu Falaye of ANPP and Chief Olusegun Obasanjo of PDP and in the end, Yorubas were appeased because one of their sons won the election.
For equity and justice, Governor Okorocha should look for an Owerri candidate from APC. There are a lot of qualified Owerri sons and daughters in the party to lead Imo in 2019.
Let PDP file an Owerri person, whether from Mbaike, Mbaise, Ngor Okpala or Municipal. Let the electorate decide.
When three people are eating and there are six pieces of meat in the soup, there is no excuse but for each person to get two pieces.
In the issue of Imo Governorship scenario since 1999, even the devil knows those that are being marginalized. Therefore, reducing such an important matter to a "Game" is too dangerous, especially now that most people are beginning to know their rights.
The mistake many are making is that they know the antidote to the Owerri man; money. But unfortunately, the situation has changed because the present crop of Owerri youths are ready to eat your money and still ask for their rights.
Whoever thinks that he/ she will use money to appease the Owerri man now should look for another plan. How Nnamdi Kanu who did not know even when the Biafran War was fought became the arrow head of Biafra agitation now baffles many. That is the case with Owerri man of today. They have learnt their lessons.