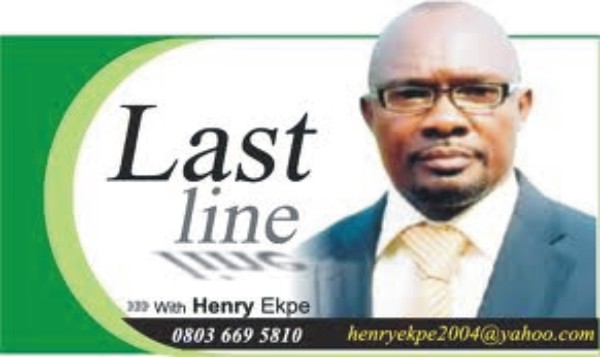 For many months now, political pundits had predicted that soon after the Peoples Democratic Party, PDP crisis, their cousins, the All Progressive Congress APC will enter their own turmoil.
And as predicted, the APC in Imo State is gradually entering into internal imbroglio, and as time ticks, the tempo will get higher than what it is now.
Indeed, no political party has ever gone through a congress without it roiling into an implosion that may linger, or consume such political parties, except the situation was nipped in the bud before it escalated.
Therefore, it is now the turn of APC, as the House will soon be shaken to the foundation, and through such an earthquake, the party will know those that are real members, the political merchants, "Food is Ready politicians", fortune seekers, and those who make use of political platforms only as the vehicles to achieve their ambitions.
Without mincing words, let me state it clear that in the coming months, APC will be put through a furnace of trials, and then we shall all see how strong the foundation of the party is.
The PDP should count itself lucky that the Makarfi/ Sherrif saga ended on time for the party to put its house in order before the 2019 elections.
For the APC, next few months will determine how cohesive the party will be as the elections approach next year.
In Imo State, APC is already passing through trying times, since it was unveiled that the Leader of the party in the State, Owelle Rochas Okorocha may still give power back to Orlu, his own political zone. This assumption has created a serious crevice on the wall of Imo APC, before the latest outcome from the party's Delegate Congress held last week.
Presently, Imo APC is divided into three major camps. One is controlled by Governor Rochas Okorocha. The other by Senator Ifeanyi Araraume, in cohort with Senators Benjamin Uwajumogu and Osita Izunaso, who happens to be the National Organizing Secretary of APC.
And the last but not the least camp is led by Hon Emeka Nwajiuba, a former House of Representatives member from Obowo/ Ihitte Uboma/ Ehime Mbano constituency, who is of the inner chamber of the Mohammadu Buhari political family.
As it stands now, Gov Okorocha is fighting for his political life, because he wants to enthrone a successor who will continue with his policies and particularly save him from persecutions after leaving Douglas House in 2019.
Because of the seriousness Okorocha attaches to the project of who covers his back post- 2019, the Ogboko born politician is not taking anything for granted.
Therefore, to foist a successor on Imo citizens in 2019, that fellow must first of all emerge as the candidate of APC during the primary election.
Bearing this in mind, Okorocha wants his own trusted allies to emerge from the congresses, so as to do his bidding.
In order to make this possible, the Governor formulated various policy contraptions, including GLO, SDC etc.
These are the people he is nurturing to give him who shall be his successor. However, in the course of this process and building of own political Heaven, he seems to have over-looked the political party, as he prefares a parallel machinery that will not co-toe to the dictates of APC, but work for his own personal ambition.
This arrangement by the Governor seems to have alienated him from the party officials, from the Wards, LGA to State levels. And Okorocha who does not see political party as sacrosanct in party elections, but popularity and out- reach to the electorate, does not give a damn to the State of Imo APC.
This is the reason APC in Imo State is a shadow of what a ruling party ought to be. Therefore, rather than APC offices from Wards, LGAs and State levels bubble with activities, those of Okorocha's SDC and GLO are alive to the detriment of APC in Imo, yet he is an APC Governor.
As it stands now, all that Okorocha cares about is any situation that can make him produce the APC Guber candidate, and then will fund the party's machinery to deliver the fellow in the election proper.
So, Imo APC can only enjoy Okorocha's booty except his chosen Aspirant emerges as Governorship candidate.
Even though he is not APC chairman, Okorocha had announced that Imo APC Governorship candidate will not be above Fifty years. He also made it clear that the party will not zone its Governorship candidate.
The latest now is that each LGA would produce one Governorship Aspirant, who will all converge at the State level for the final selection.
In all these postulations by Okorocha, you now ask", is he the party Chairman? What does APC constitution say about its Governorship Aspirants?
From the way and manner Okorocha makes pronouncements about how his successor will emerge without reference to the party hierarchy and constitution, it indicates that the Governor is desperate to produce a successor.
But unfortunately, other top members of the party have their own ideas. These include Senators Araraume, Izunaso and Uwajumogu.
This Group prefers working with the APC structure, from the Wards, LGAs, State and National levels.
While Okorocha depends on his deep pocket made possible by avalanche of Funds landing Imo State since he assumed office, to push through his political "arrangements" that are outside the party structure, Araraume and allies followed the due process in sticking to party machinery as the only authentic method to dominate the process.
From experience, Araraume zeroed in on local party officials and filled the vaccum Okorocha left at the grass roots by funding them, while Okorocha is busy funding his personal foot soldiers.
Araraume moved further, and infiltrated the APC heavy weights in Abuja, using his old contacts, with the opportunity created by Izunaso who is a National officer, with the strategic office of Organizing Secretary.
Senator Uwajumogu was "Forced" to join camp with this Group, after he realized that Okorocha who claimed to be his mentor was literally coerced into helping make him a Senator, because his reputation was at stake at APC National Headquarters.
When Uwajumogu emerged victorious in the re-run election, he discovered to his chargrin that Okorocha who had boasted that he would facilitate Uwajumogu to be Deputy Senate President as the only South- East APC Senator, cooled the agigation.
Later, Okorocha detractors within APC told Uwajumogu that Okorocha is afraid of having another Principal Officer of the National Assembly from Imo State after Emeka Ihedioha, especially from his own party, as that fellow will diminish his overall-control of Imo State as his colony.
For Izunaso, he has not forgotten how he lost the Orlu zone senatorial election to Chief Hope Uzodinma, when the sitting Governor is from that part of Imo State and of the same political party. How can a Governor lose the senatorial seat of his zone to another political party?
So, Okorocha's "enemies" again told Izunaso that Okorocha was eyeing Orlu Senate seat to "retire" in 2019, therefore, if Izunaso emerges Senator of Orlu zone, it will be tough for Okorocha to retrieve it from him. So? Let the PDP candidate win, as Okorocha can easily pick Orlu APC Senate ticket and face Uzodinma or which other candidate.
And with the stupendous fund at his disposal now, Okorocha is confident he can easily pick Orlu Senate Seat in 2019 under APC.
Therefore, Izunaso has not forgotten, even if he has forgiven, and has been bidding for the time to have his own pound of flesh on Okorocha, and that season for a payback is fast approaching.
For Senator Araraume, only God knows what he discussed with Okorocha before he teamed up with him to frustrate PDP and snatch victory by the whiskers from Emeka Ihedioha in the re-run Imo Governorship election in 2015.
Some Aides to Araraume said that part of the agreement was that Okorocha will hand over to Araraume in 2019.
Certainly, if Okorocha did say that, it was all part of the heat to return to office. Okorocha said the same thing to Chief Martin Agbaso, who gave him his younger brother Jude as Deputy, while waiting for the main pie in 2015. But the romance could not last and the Agbasos ended in grief and Okorocha still ran for a second term, against the one single tenure he agreed with Agbaso and Imo people.
However, Okorocha appointed Senator Araraume's son Ifeanyi (Jnr) Commissioner, which many saw as part of the deal, but close confidants of Araraume said Araraume Junior was appointed without his father's consent and was part of a ploy by Okorocha to dissuade Araraume from running as Governor in 2019 election.
But from all indications, Araraume is running for 2019 Imo Governorship, as he informed Okorocha, who told him that he wished Araraume will follow him to Abuja where both men would be of most important to Imo State.
The Third Group is led by Hon Emeka Nwajiuba, with incensed Hon Uche Onyeagocha.
This youthful Group is fighting to have a slice of Imo APC to achieve their own desires.
Already, Nwajiuba, who is close to President Buhari from their ANPP days, is occupying one of the mouth-watering Parastatals from where he dishes out favours to APC chieftains.
From the sounds of drums filtering out from Imo APC, soon the various masquerades will come out into the open market square, and then, it is either a bedlam or the Lilly hearted among them will retreat.
But looking at the whole scenario, it seems a no retreat no surrender situation. While Okorocha is bent on foisting a candidate on Imo APC, Araraume is seriously fighting to not only be APC candidate, but emerge Governor in 2019.
As at now, Araraume has entered into APC Chieftains in Abuja, while Okorocha stifles the State chapter with Chief Hilary Amadi, the State Chairman.
When this war breaks out, no one knows how long it will last, and who will have the last laugh.
Already, there is the rumour that Okorocha may leave APC if shove becomes push. And the Governor has already infiltrated the camp of Senator Araraume as known "Araraume Boys" like Prof Nnamdi Obiaraeri, Hon Simeon Whiteman Iwunze, and Speaker Acho Ihim have all turned their backs on their mentor.
Indeed, Araraume and Okorocha are two tough gladiators who do not take political prisoners. But unfortunately, when two Elephants clash, the grasses suffer.
So, what will remain of Imo APC when this war officially kicks off? This is the question pundits are waiting for answer.