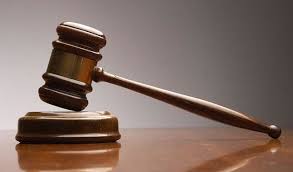 The hope of the newly selected Commissioners in Imo State to go through a quick screening by members of Imo House of Assembly was dashed yesterday, as the lawmakers abandoned the Commissioner nominees, and adjourned plenary to November 14, 2017.
The Commissioner- Nominees, numbering Twenty Nine (29) were nominated by the Governor of Imo State, and now left for the Legislature to go through the files of the would- be Commissioners, to ascertain if they are really qualified for the job.
Yesterday, as early as 8am, some of the Commissioners stormed the Imo House of Assembly complex, and were seen hanging around the Speaker's office waiting for the arrival of the lawmakers.
However, with the arrival of Speaker Acho Ihim, the House entered for the plenary, at which the new nominated Commissioners hoped they would be ushered in after the usual House rituals.
But after reading "petitions", the House adjourned to November 14, and the members headed to their vehicles and zoomed out of the complex.
The Commissioners nominees were disappointed, as they were only told to return on the next seating which is November 14th.
No reason was given for not screening the politicians by the House, neither was Journalists told if it was the House that invited the nominees, or if they stormed the complex by themselves without any invitation.