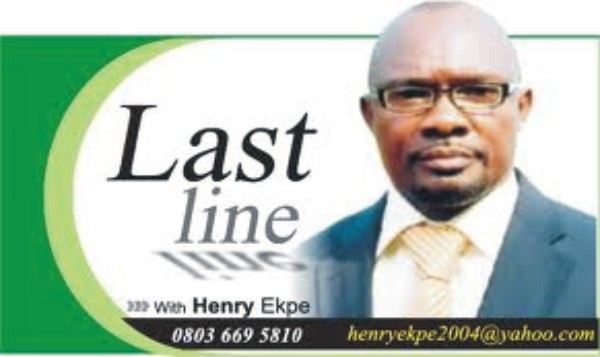 Lastline
Okorocha: Matter of Successor And 27 Commissioners
When the present Governor of Imo State Owelle Rochas Okorocha appeared on the scene in 2011 to vie for the position of the Chief Executive of Imo State, he was not a first timer because, he has been nursing the ambition for years, and had contested for the same position twelve years earlier in 1999 as a primary contestant under the platform of the Peoples Democratic Party, PDP.
However, fortune smiled at him in 2011 under the All Progressive Grand Alliance APGA ticket, and what was denied him under the national behemoth PDP, he got under conservative and regional party APGA.
And Okorocha came into office under what could be described as the masses movement, and spent less than governorship candidates of other political parties.
His case in 2011 was just a situation where God wrote a script and carried it out despite the permutations of humans.
In short, Okorocha's triumph in 2011 was the work of God. Because nobody gave him a chance coupled with the party he was running on, and confronting a sitting administration, with a political platform like PDP that has members in all hamlets in Nigeria.
But   God listened to the wish of Imo citizens then, from Artisans, students, civil servants, to even some PDP members, who for whatever reason suddenly developed hatred for the sitting Governor and his party.
Ask any Imo electorate what PDP and his Governorship candidate did to them, the response was simply "let them go. We are tired of them" "Are the party and its candidate not doing well? They masses answer "Not the issue, but they should just go"
So, under this euphoria, Okorocha arrived like a freshly baked cake, smelling good and delicious. Whatever he does was alright to Imo people. He could even commit murder and go free.
And the fact is that Okorocha was getting it right. He gauged the desires of the masses, and followed it up with actions.
The new Governor produced in action what he exhibited to Imo populace in his appearance throughout the campaigns: simple and reachable.
Between 2011 and 2013, every project Okorocha constructed was solid; roads were up to world standard, Buildings were a class of their own, he could stop on the street to disperse a riot, he was attending church services in all the denominations weekly and mammoth crowds trailed him unsolicited.
The masses thanked God for giving them the man after their heart. He has an open door policy. He treats files and visitors in the open, and this latest policy shocked Imolites the more. However, as Okorocha gets deep into the political power orbit, his mien and candour began to change gradually by the day.
The government House which used to be thrown open began to change shape. Gates started springing up at every corner within the small compound. At least about six new gates barricaded the Governor from the masses who usually had a free entrance to witness their Deity.
Suddenly, Okorocha began to be elusive. He shockingly constructed his own church inside the Government House. Now, rather than reach out to the people as usual through his Sunday services at various churches, he is now being sought for by the masses in his own church at Government House every Sunday.
As his modus oparendi changed, so did his attitude towards projects too. The Governor now resorted to Direct- Labour to execute projects in the State. The professional contractors he was used to gave way to Hausa youths who make use of Diggers than caterpillars, and this lowered the standards of Okorocha's jobs. Imo people started complaining of "China Roads" and Projects.
His policies deviated from people-orientated, to that which only he and his close Aides deem fit without sensitization or consulting the people, forgetting that each area in Imo State has its own peculiarities.
And at this juncture, pundits noticed that Owelle has done away with his early Apostles and confidants, whom he agreed on how to lead Imo to a new down, which was on course immediately he was sworn-in in 2011.
Therefore, with new recruits now surrounding Okorocha, as people who were never there when "the man" was buried, they exhume the "Grave" from the foot. Because they have no idea of what was the initial arrangement of what led to Okorocha's emergence in 2011, all they do is carry out whatever assignment they are told to do, and graciously too since they were only called to "come chop, food is ready" and therefore have nothing at stake and nothing to lose.
So, if you take a role call of the "Revolutionaries" of 2011, and what has remained of them in the Okorocha regime now, they are not up to six.
With this scenario, the original idea which propelled the "APGA revolution" of 2011 has been lost, making the regime lose focus and a lot of sympathizers.
If you ask a lot of Imolities today, they will tell you that the Okorocha they voted in 2011 is not the man they are seeing today. It shocks most Imolites that Okorocha can jettison his immediate constituencies; the Workers and Pensioners, Artisans made up of Keke Operators, Mechanics and Traders.
Unconsciously, the Governor keeps taking the wrong steps simply because his core men and women have left the corridor of Imo Government House, for sycophants and "yes men" who forget that the best thing you can do for a leader is to tell him the truth, because power is transient.
This is because if he or she does not see the truth while on the seat, when the office expires he must know his real friends. Ask Chief Achike Udenwa and Dr Ikedi Ohakim!
Imolites, especially those who live in the State know the role the common people; Drivers, Okada Riders, Keke Operators, Mechanics, Motor Part Dealers, Civil Servants, Pensioners, Palm Wine Tappers, Farmers etc played in Okorocha's emergence.
Let us tell ourselves the truth. Today in Imo State, how far has these sector of the electorate benefited from the Okorocha administration?
As I write, the Nekede and Orji Mechanic Villages are no more. But where are the occupants of these former Income-generating spots in Imo?
Some of them are hanging around Owerri doing nothing, some have found places to restart life afresh, some are dead, while others fluctuate between life and death in their various lonely villages.
Do we repeat the issue about Imo pensioners and the State Work Force with Imo State Government over salaries and statutory allowances since Okorocha's regime?
And these groups are major stakeholders in general elections, whether you want to rig it or vote.
And again, youths are the future of tomorrow and need to be engaged meaningfully. It was because of this that Okorocha promised to provide jobs for Imo teeming youths. And to tackle this menace, the administration by itself adopted a policy it called "Factory, Factory, Factory, Job, Job, Job".
But before I am persecuted and executed, I have traversed the entire landscape of Imo State and I have not found any Factory said to be built by the Imo Government led by Gov Okorocha. Not even a pure water Factory.
I remember that the first economic trip embarked by Okorocha outside Imo State was to Kosovo in company of Chief Martin Agbaso and Senator Osita Izunaso. Later twice to Turkey with over Three hundred "Investors" from Imo State.
Now, we are about entering the last lap of the Okorocha administration and the loud question is: where are these Factories that would have written Okorocha's name in Gold in the annals of Imo history had he built any?
Ex-President Olusegun Obasanjo has visited Imo State many times since Okorocha's era. This week he was in Ebonyi State to Commission a Fertilizer Company.
When he was in Akwa Ibom State months ago it was to open a Stationary Factory that manufactures Books, Office Pins, Syringes, Envelops etc.
Obansanjo visited Cross River State three months ago to Commission a Garment Factor in Calabar.
But while he was in Imo, it was all for Governor Rochas Okorocha's birthdays. This last one a few weeks ago was to witness the handing over of a Chieftaincy title to President Jacob Zuma of South Africa and unveiling of his Statue and street in Owerri. What did Obasanjo commission except to sleep in our Presidential suit at Tax payers expenses?
Presently, what occupies the mind of every politician is election which primaries come next year, including Gov Rochas Okorocha, who even if he is not contesting for any position must make sure he produces a successor while quitting in 2019.
And it was in the bid to leave a successor that he appointed Twenty seven Commissioners 27 in Imo State, a State that is finding it difficult to pay its workers.
Twenty seven Commissioners are unwieldy for Imo, but Okorocha has to do it because he has realized that the 2019 war will be tough and therefore needs to appease some people and some communities.
But he contributed in making it dicey and tough for himself now. For had Governor Okorocha continued with his conduct and way of doing things as he began in 2011, he would have been sitting down in Government House Owerri while Imo people troop in to beg him to show them his successor.
As it stands now, the matter of Okorocha's successor is a tough battle that must be won or lost, because a lot of Imo people are feeling hurt by some of the policies of the administration which many see as a deliberate action to deal with perceived enemies and the common people, who were the main people that stuck their heads out for Okorocha in 2011. They were the most hit in the Okorocha's urban Renewal.
The Governor has too many qualified people to take over from him, including his Deputy, Prince Eze Madumere, who has exhibited patience, loyalty, respect and belief in Okorocha as a project.
But much as would-be Okorocha successors possess enviable qualifications and are legion to be found in the State, however, it will be a battle royale between Okorocha and a majority of disgruntled citizens especially the masses whose hopes were dashed by a man they gave everything in 2011.
However, it is not too late, as anything can happen in politics. But to get the original supporters behind him again, how much can Okorocha settle with the Workers, Pensioners, Mechanics, Ekeukwu Market Traders, New Stadium Shopping Plaza former occupants, Keke Operators etc before 2019 election?
Can the Governor be able to complete all the roads his administration destroyed in Owerri? Although work has began in some of the roads, but how Government can finish these roads with good standard and take care of the flooding in a Owerri is a herculean task that is feasible, only if the Governor can bend back, and rediscover some of his 2011 attitudes that made Imo people see him as their Messiah. I repeat, it is possible only if the Governor realizes that after 2019 he will remain a great son of Imo State, like every other depending how his legacies in office pan out. Because, if not his actions and inactions in office for eight years will haunt him. Power is a harlot.