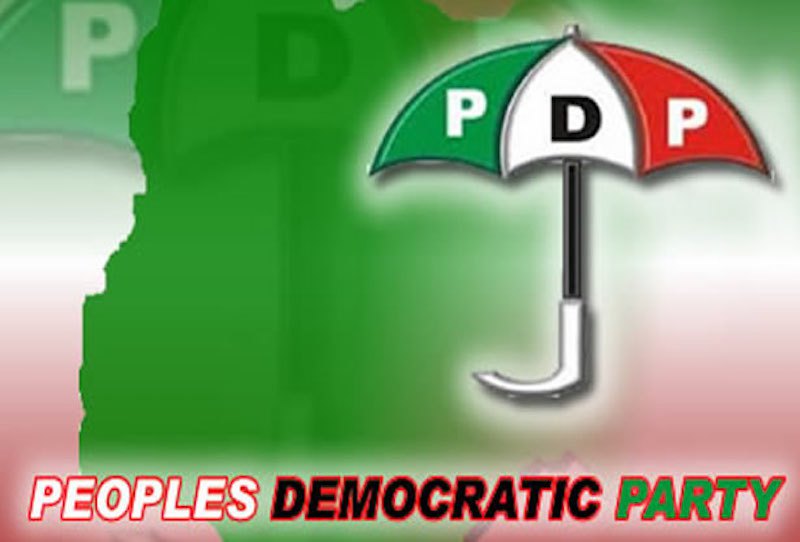 By Orji Sampson
Following a recent publication in one of the local tabloids in the state over a purported move by the Onuimo PDP Chairmen Supporting second term for any elective positions in the areas, the ward chairmen of the Peoples Democratic Party PDP, have debunked the report.
In a release signed by 10 ward chairmen of the party in the area, they stated that the publication was not only biased, unscrupulous, questionable and baseless but also lacked merit and was misleading.
According to them, the publication was sponsored by the said Honourable member only to show case his desperation and mis-calculated attempt to score cheap political goals for himself and his party APC in Onuimo as well as to help launder his already battered public images before the good people of Ounimo.
Clarifying issues, the ward chairmen disclosed that Hon Chinedu Offor sometime in November 22 2017 at the Concord Hotel, Owerri had invited them individually as stakeholders in Onuimo LGA and not as party Chieftains to discuss the things that border on the development of the area including reconstructing some of the deplorable roads in their area.
They continued that after interacting over some issues, Hon Offor solicited for their support to make Governor Okorocha come to their aid development wise and noting more.
The chairmen however stated as follows; "No mention or discursion on second tenure for him or whosoever was faised or discussed we did not attend the said meeting in the capacity of PDP ward chairmen but as political chieftains in Onuimo LGA.
We never raised a communiqué endorsing Hon Chinedu Offor from second term in 2019 or stating that a second tenure arrangement should start with him for Imo State House of Assembly and could never do so as he has not represented us well.
That attendance at the said meeting was taken and we signed as those who attened but our signatures were dubiously lifted for a filctitious resolution and endorsement of the Honorable member which we never agreed to.
That only seven PDP ward chairmen were present at the said meeting but the fake and dubious publication included all ten Onuimo PDP ward chairmen.
We therefore, demand a retraction of the said publication by Hon Chinedu Offor and his APC party and an unreserved apology for the ernomous and mischievous publication.
We demand that hence forth he do not involve us in any of his desperate attempt to mislead the general public".
Finally, "we wish to use this medium to apologize to our party leaders at all levels and the entire PDP members for any embarrassment our attendance to the meeting and publication may have caused".
We unanimously reiterate our unalloyed loyalty, commitment, absolute support and total obedience to our party, our party leaders and PDP constitution.