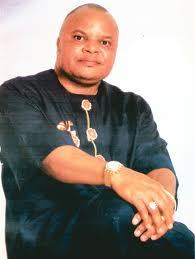 The number of politicians in Imo kicking against a rumoured "third term bid" in the state has continued to grow with a two time Senator of Okigwe zone, Senator Ifeanyi Araraume joining the opposing group.
Complaints against governor Rochas Okorocha alleged attempt at instituting a "Third term" in Imo with the suspicion that he is trying to back his Chief of Staff and son-in law, Chief Uche Nwosu as successor in 2019, have grown with several politicians raising the alarm by condemning it.
Araraume, suspected to be warming up for 2019 governorship of Imo State expressed that the suspected plans by Okorocha to have Nwosu as Governor in 2019 will not work in Imo State harping on the new for the APC to be strong in Imo having communicated such to the governor.
According to Araraume who spoke to APC faithful at his Isiebu country home in Isiala Mbano of Imo State on the last day of 2017, he does not need Okorocha to become governor of the state.
"I don't need Rochas, I have known President Buhari before Rochas. If he says he as one man will decide what happens in Imo, it will not work for him. A third term will not work in Imo" he said.
"I have always told the Governor for the party to be strengthened in the state. They have to feel inferior. If you are in power and your members are not happy, then something is wrong" he said.
Scores of APC faithful gathered at the home of the politician for the meeting.