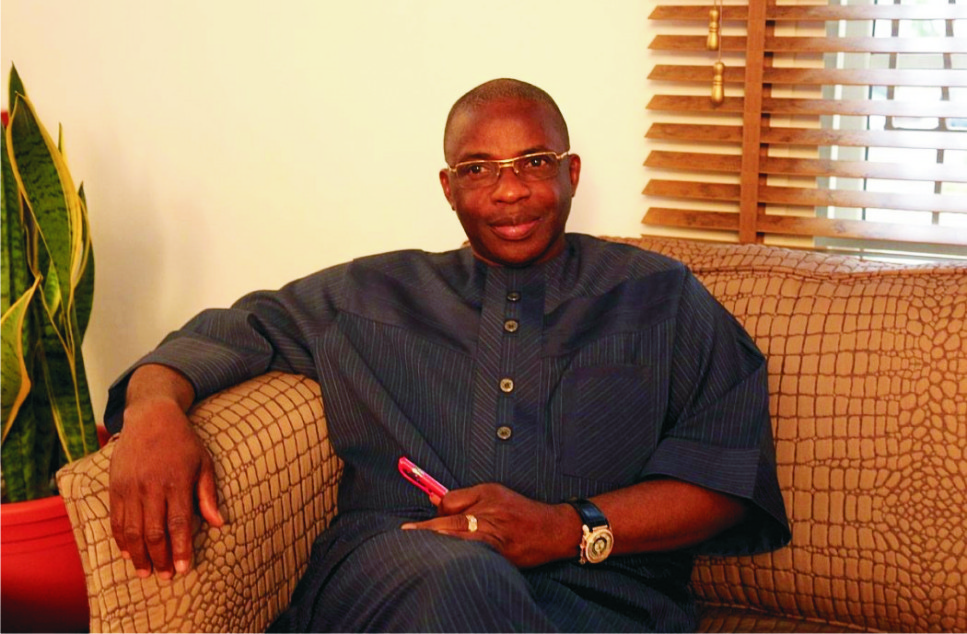 Irrespective of verbal tackles flown at him for having an ambition to return to Govt House, Owerri, former governor of Imo state, Chief Ikedi Ohakim has disclosed reasons why he should be given a chance to return to office.
Though he is yet to name a platform, Ohakim has been warming up to run for the office of the governor come 2019.
In an interview, Ohakim said he has an unfinished business to undertake warranting the 2019 race. According to him, the Owerri, Orlu and Okigwe master plans need to be revitalised as well as other untouched areas in governance.
Ohakim said "The total income of my government for four years was not more than N240Bn. Okorocha's administration has got N1.3trl. I have all the documents. If I was opportune to have 30% of that Imo State would have been heaven, but Okorocha got N1.3trl with a debt overhang of N200bn. It is a record, and I cannot see where we have actually deployed that money.
"Go to Ngor-Okpala for example, my administration linked Ngor-Okpala with their brothers in Etche Rivers State, and that road is 11 kilometers of solid road, and there is no pothole on that road today. If you go to Ogboko, we did a road in the governor's village with a spur to his house. That road has no pothole, and somebody would be in Ogboko and ask me what I achieved. The Governor's Office where he is sitting was designed and constructed by me. And somebody would sit down in that office and ask me, what is Ohakim's achievement? From Isiekenesi to Osina, 32 kilometers with a spur, with six bridges, constructed by Nigercat, a quoted company in the Nigerian Stock Exchange. Somebody would ply that road today and ask me, Ohakim, what did you achieve?
"We put smile on the faces of the people and money was circulating. We had the middle class, we had contractors from the 305 wards, known contractors with addresses and they were doing the jobs. I did not do any job, I did not award a single contract to myself and no single contract failed, like we had JPROSS. No contractor ran away with one kobo. We never paid any company without Advance Payment Guarantee or without Performance Bond. But you can see companies that were paid money under this administration even before they were incorporated.
"Yes, I forgot something in government house. We have to begin to implement the Masterplan – Owerri Masterplan, Orlu Masterplan and Okigwe Masterplan. These are pending issues. We redesigned the Orlu Masterplan and Okigwe Masterplan. The Owerri Masterplan was done by Finger Hurt and Partners, it was designed to be a twin city and we started the first phase of the development by moving government to the new city. And if we had finished the Inner-Ring Road, Outer-Ring Road and the Outer-Outer Ring Road and moved the government house to the New Owerri, anybody coming to the government house through the airport wouldn't need to come to the city. Anyone coming from Onitsha also would not come into the city. Anybody coming from Enugu would not enter the city. Owerri would have been decongested and become the best transport zoned city in the whole federation, with trees and grasses planted everywhere. Go to Calabar and see, just a snippet of what a city looks like.
"In terms of salary payment, workers salary will not be part of the negotiation. By 25th of every month civil servants will get their salary. There will be trainings and manpower development for the workers. They are entitled to their wages. We will put the state back to rail. That is what I am coming to do. We will deploy our youths and make them the fulcrum of our development. We will make investment in Agriculture to the extent that we will implement our programmes like Okpara did. Our commerce and industrialization programme which we had started from Owerri West will be replicated in all the 27 local governments. And my assurance to Imo people is that we are going to create 600,000 jobs. I repeat, we are going to create 600,000 jobs. I am not saying I am going to offer, but that we are going to create. In Education we will continue with our reforms. The balance of the schools that have not been handed over to their owners will be handed over to their owners. We will bring back rural development and rural roads will be motorable again. We will banish potholes on our roads. Our maintenance structure and culture will come back. We will maintain the things we have".