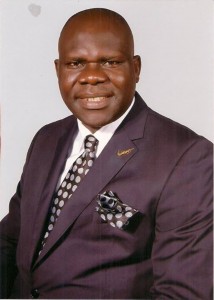 A Professor of Law, Nnamdi Obiaraeri, has told Trumpeta that he is in the race for Okigwe senatorial seat in 2019 election because he has a lot to offer the constituency than what the incumbent Senator, Benji Uwajumogu is doing presently.
Speaking in Owerri, Obiaraeri, who is currently the Commissioner for Information in Imo State made it clear that the job of a Parliamentarian is quite different from that of other arms of Government, adding that should Okigwe zone vote him into the senate in 2019, within a short time in the Red Chamber, they people will realize that he is material meant for such high positions.
Obiaraeri said that his endorsement by the Leader of All Progressive Congress in Imo State, His Excellency Owelle Rochas Okorocha is an indication that he has the pedigree to represent his people at the highest level in Nigeria.
The Commissioner who said he is lucky to get Okorocha's endorsement maintained that Uwajumogu has done his best, but his best is not enough for Okigwe people, hence his joining the race to present an alternative to the electorate.
"I think I have a better background to do better in the National Assembly than Uwajumogu", he hinted, adding that Uwajumogu emerged as Senator when he did because he was the best option at the time he was elected, but by 2019 the situation will change.
Obiaraeri disclosed that lawmaking is all about visibility and accessibility to the people at all times, pointing out that in a crowd of such personalities as Nigerian Senators, every zone must send its best.
"As a Senator you must be heard and seen. You are a Senator of the Federal Republic and therefore must be recognized at the Airports, Stadia or any crowded place in Nigeria as a Senator" he maintained.
Obiarari promised to remain connected to the people, which he said is the essence of anybody aspiring to be a Peoples representative.
The former Dean of Law Faculty, Imo State University, pointed out that he is gladdened with the receptions he gets from places he had already visited in the course of his ambition, hinting that you win elections because of the good will of the electorate, and not because of the amount of money you can throw around.