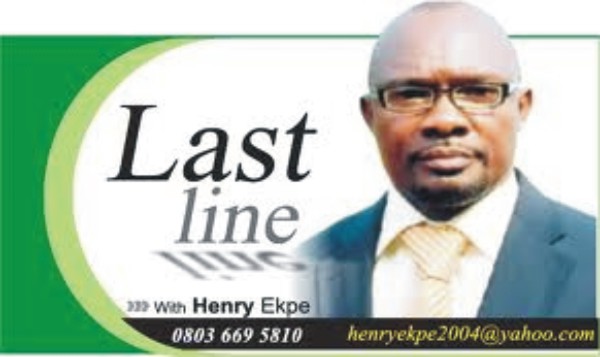 Without mincing words; at no time has Imo State been so "hijacked" by a Dictator, camouflaging as a Democrat.
It is not only raining in Imo politics, but pouring, as the entire political class watch with bemusement while the incumbent administration led by Owelle Rochas Okorocha churns out shocking discoveries as the day breaks.
For students of politics, only inches separates the so-called present elected Government in Imo State from a full blown military Dictatorship.
The fear of the Governor, Owelle Rochas Okorocha is the beginning of wisdom for every citizen of the State who wish to enjoy a full day without unpredictables spewing from the stable of Imo Seat of power.
This apprehension among the populace is the major reason the masses are clamoring for a fresh breath of air in 2019, rather than continue with anything that has a resemblance of the Okorocha era.
Therefore, that Okorocha is planning to leave somebody behind, to continue his "beautiful policies", is giving the Imo electorate sleepless nights. Not that they will not make judicious use of their Permanent Voters Cards (PVCs) in 2019 when the elections call, but that their votes may not count.
The Imo electorate have not had it so difficult as now. From the Civil servants to the Traders. From the Artisans to Taxi Drivers. From the elites to the downtrodden. Every sector of Imo State have one story of the other to tell you about their encounter with the present administration in the State.
You may ask, if this is the situation, how then would the State Governor, Owelle Rochas Okorocha boldly say that his party, All Progressive Congress APC, will rule Imo State for twenty seven (27) years?
Now, let us remember that for the two times the incumbent Governor of Imo State contested for Imo Governorship election, he never had a majority win, as the elections were subjected to re-runs.
In 2011, Okorocha could not beat Governor Ikedi Ohakim, and therefore the election ended in a second-balloting called supplementary election.
By this time, Ohakim had fallen out of sympathy with the powers that be in Abuja, which led Okorocha then to place his Pictures alongside that of the sitting President, Goodluck Jonathan in his campaigns, even when both men are from different political parties. Yet there were no reactions from the Jonathan camp.
In 2015, Okorocha was the incumbent Governor. But the candidate of the Peoples Democratic Party, PDP, Rt Hon Emeka Ihedioha gave Okorocha a big fight, that the Governor nearly lost the election but escaped by the whiskers.
Infact, he was saved because APC wielded power at the centre, and controlled all the security agencies. All Ihedioha needed to kick out Okorocha then was just one local government and he would have been pronounced the winner.
Seeing the danger ahead, Okorocha teamed up with a willing Senator Ifeanyi Araraume, who was just coming out from a PDP primary he accused his opponents of rigging him out.
Therefore, take it or leave it, Araraume had a hand in making Okorocha retain his office in 2015.
In other words, Okorocha never at any time won an overwhelming simple majority to clinch Imo Governorship election at a first ballot, within the two times he contested for the seat.
Therefore, what has changed between 2011 and 2019 that gives the Governor the confidence that if he could not easily win the seat at the time he was physically involved, he can now do it in 2019 when planting a stooge in the office, at a time he would also be deeply engaged in his own Senatorial election in Orlu?
Frankly speaking, I had thought that by now Governor Okorocha would have toned down his combative style of governance and approach the Dovish method now that he is rounding off his tenure, even with a candidate he wants to sell to the Imo electorate.
Except things go otherwise, I still believe that the situation whereby it seems the Governor is fighting everybody at the same time will not tilt matters to his own advantage.
A study of the Okorocha style of governance will unveil that the Governor cuddles controversies every day. Although that could be his own strategy to constantly be on the news all the time, whether for good or bad, but everything that has a beginning must have an end.
One thing certain is that for the next few years, even after he had gone, Imo State will ever remember that Okorocha graced the hallowed premises of Douglas House.
You can't take it away from Okorocha that he dares to stroll where even Angels dread to look in. But at what cost for history and posterity?
I strongly believe that Okorocha does not give a damn what Imo electorate says about him and his administration, yet he is bent on producing a successor? Therefore, the Billion Naira question; How then is he going to do it? This is the puzzle that requires pundits to give the answer.
Presently, apart from the Senator Araraume factor in the APC Governorship primary brouhaha, there is the APC Restoration Group, which debuted after the "Imerienwe Declaration" in the premises of Dr TOE Ekechi.
Just yesterday, Ekechi was in Channel TV engaging Okorocha's Aide, Chief Steve Asimobi in a debate. While Ekechi dwelt on APC constitution to floor all that Okorocha wants to happen in Imo APC, Asimobi only gave lame replies by saying that Okorocha is the Leader of the party, at which Ekechi asked if as a Leader of the party, Okorocha must act out of the party's constitution? And Asimobi had nothing else to say.
In this case, it is very wrong and not advisable for Okorocha to be courting crisis at all times, in some cases without minding what institutions say about such acts.
For instance, the Governor has said he would only hand over to a candidate not more than fifty years. Did APC constitution say that?
Recently, he sat in his office and according to reports, shared which offices and who should go for what.
In Owerri Senatorial seat, he posted his Deputy, Prince Eze Madumere who rejected though. For Okigwe Senate Prof Nnamdi Obiaraeri was endorsed by the APC Leader in Imo. While the Governor reserved Orlu Senate seat for himself.
And all these were not wishes, as the Governor sees anybody objecting to this fiat as an enemy. Yet, this is a democracy.
In all, he gave his son in-law Chief Uche Nwosu the seat of Imo Government as an anointed successor.
And in giving go- ahead to these Aides, the governor did not consider if some of the areas rely on zoning formula to share their political positions since each area has their own peculiar problems. Therefore, since Okorocha has degreed, so shall it be.
Then you now remember that had other former Governors shared the positions from the utopian seats at Government House Owerri, there would not have been a Governor Rochas Okorocha of Imo State.
The very one shaking the foundation of Imo State is the issue of his son inlaw, Chief Uche Nwosu.
Uche Nwosu, the first time I set my eyes on him was on May 27, 2011, when Okorocha as Governor-elect led some of his personal Aides to Government House Owerri for the "official hand-over" from then Governor, His Excellency Chief Ikedi Ohakim, before the stadium- show of swearing-in on May 29, 2011.
Nwosu's candour, mien and dressing attracted my attention, as he was actually different from the entire crowd that escorted Okorocha to Government House Owerri that day.
I later developed a cordial relationship with Uche Nwosu, so much that despite his tight schedules, he must at all times pick or rely my calls. He is such a good guy.
Therefore, in my own opinion Uche is ably qualified to be Governor of Imo State, as a person, not because of his relationship with the Governor.
But the bitter truth remains that Imo State belongs to Imo people both born and yet unborn and not to any given Governor at any given time.
The people always determine who govern them. Even though the out-going Governor may have his own chosen candidate, but the masses have the final say.
In the case of Imo State, everybody may argue that there is no zoning of the Governorship seat. But actually, such exists in principle. Remember that United Kingdom has no written constitution, yet everybody obeys the laws there.
Imo Imo in APC, there has never been any time the State Party Chairman, and the Governor came from the same political zone. The Speaker and Deputy Governor have always come from different areas till date.
Therefore, it would be politically suicidal, for the out-going Governor, to try and put power back in the hand of an Orlu man and expect Imo State to continue to live in peace, justice and equity.
This is because, by 2019, Okorocha would have spent Eight (8) years in office and he is from Orlu zone. It is spiritually, morally and politically dangerous.
But it is left for Okorocha to face history after his Eight years tour of Duty in Imo State. "I do not believe in a fate that falls on men however they act, but I do believe in a fate that falls on them unless they act" says Budha.