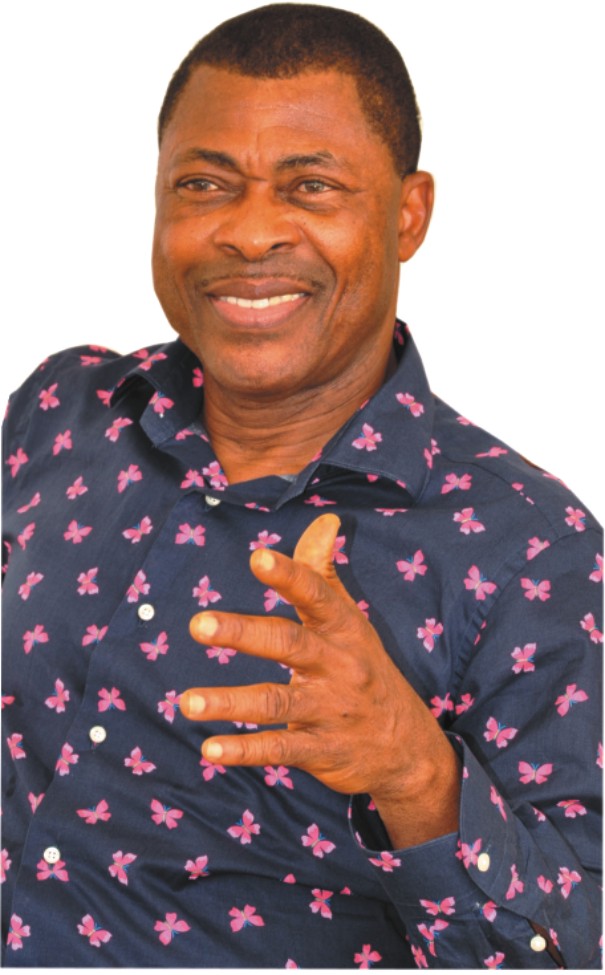 By Chibuike Ugochukwu Ozuzu.
08068908989
Email: chibuikeozuzu@gmail.com
To every right thinking Imolites, should be asking these questions such as: Does the Imo charter of equity exist? Where is the document? When was the documents signed? Who are the signatories? These questions are answered here for the purposes of clarifications, and political guidance.
As narrated by Mr Okoji Temple, on June 09, 1991 at the Glass House of Chief Emmanuel Iwuanyanwu, the leaders of the three senatorial zones met and resolved on an equitable distribution of political power in Imo State. In this historic meeting were ten representatives for Owerri and Okigwe zones respectively, while Orlu zone had 13 representatives. These leaders per zones are:
Owerri Zone: Chief EC Iwuanyanwu, Chief Evan Enwerem, Dr JC Odunna, Barr BSC Nzenwa, Chief Onyenso Nwachukwu, Chief RO Onyenobi, Senator BA Nwanne, Prof Roland Anyanwu, Dr FU Ukoha, Barr RC Azuatalam, Chief Engr RO Ugorji, Dr AC Obasiegbula, and Chief Mrs Maria Eke;
Okigwe zone: Senator Emeka Echeruo, Chief Sir TI Ozoemena, Dr EJK Onyebuchi, Chief Tony C Emeruom, Senator BC Agunanne, Chief Zeph Philip Nwosu, Chief Francis Anamekwe, Hon Amaefule Ikoro, Mrs Pat Ogueri, Prince C Orike, Chief CC Iwuala, and Sir OU Ugochukwu.
While Orlu zone: Chief Dr BU Nzeribe, Senator Alhaji Nnani Maduagwu, Dr Walter Ofonagoro, Chief Anyiam Acholonu, Chief Greg Mbadiwe, Chief Peter Mgbenwelu, Prince SO Ukadike, Chief SBN Emejuru, Sir Obed Umelo, Chief RO Ofoma, Nze Laz Ohakwe, Dr Otuokere Njaka, and Chief RO Okoro.
At this historic assembly, Barr BSC Nzenwa moved the motion for the adoption of the Charter of Equity, while Senator Alhaji Nnani Maduagwu seconded it and same was accepted without dissent. Chief EC Iwuanyanwu and these listed leaders/representatives of the three zones were mandated to endorse the resolution.
According to Okoji Temple, further again, on January 19, 1998 at the same Glass House, Orji Owerri, Imo State, Nigeria, these leaders/representatives assembled to reaffirm the existence of this sacred document establishing zoning in Imo State. These leaders are to wit: Owerri Zone: Chief EC Iwuanyanwu, Chief Evan Enwerem, Dr JC Odunna, Dr Sylvester Ugoh, Chief Charles Obinna, Chief RO Onyenobi, Senator BA Nwanne, Prof Roland Anyanwu, Barr Ibeneme Njoku, and Chief EC Akwiti; Okigwe Zone: Chief SO Mbakwe, Ph.D, Chief Tony Uchegbu, Dr EJK Onyebuchi, Chief Tony C Emeruom, Senator BC Agunanne, Chief Benson Maduako, Dr II Anyadiegwu, Chief GC Anyanwu, Chief Ifeanyi Araraume, & Chief IB Ezealor; and Orlu zone: Chief Dr BU Nzeribe, Chief MO Kanu, Dr Ezekiel Izuogu, Dr Douglas Acholonu, Chief Greg Mbadiwe, Chief Engr Sonnie Hart Ibeh, Chief Fidel Anujuo, Chief Onuoha Ihim, Sir Obed Umelo, Sir John Anyaehie, Chief Theo Mbakwe, and Chief EC Akwiwu. It was Chief Evan Enwerem, who at 2.00pm blessed the traditional kolanut, declaring the assembly open with the agenda of zoning tabled as the pivot. The issue of zoning was exhaustively discussed and at the end of the meeting, it was unanimously resolved and endorsed that zoning should commence with Orlu, Okigwe, and Owerri respectively in this order. This meeting ended at 5pm on January 19, 1998.
Having laid a solid foundation for this piece by Mr Okoji Temple, the questions remain why the violations, denials, accusations, and counter-accusations by even those elders/leaders that attended and endorsed this sacred document?
It's clear from the forgoing that the Imo Charter of Equity exists. It is also obvious that those who deny this eternal truth and reality are grossly mischievous. No doubt, the political actors and players have violated this sacred understanding which ensures mutual respect, peace, security and political, peaceful coexistence. It is a big shame on the political class and gross insensitivity on the docile generations of ours and this must be controlled now before further collateral damage is done on our consciousness, and conscience.
Indeed, it is for this purpose that Barr. Humphrey Anumudu was pleaded to surrender his victory at the PDP Primaries in 1998 over Rochas, Greg Mbadiwe, and Achike Udenwa. Yes Achike Udenwa got favoured having come fourth trailing Rochas and Mbadiwe.
It must be pointed out, that the APP of Senator Arthur Nzeribe, Chief EC Iwuanyanwu, Chief Evan Enwerem, & Chief Ifeanyi Araraume had adopted Dr Ezekiel Izuogu as its candidate against Chief Evan Enwerem. Yes, Chief Evan Enwerem and Chief Ifeanyi Araraume defected to the PDP in protest, wherein the duo were rewarded with the senatorial candidacy of Owerri, and Okigwe zones respectively. It should be remarked that the decision against Barr Humphrey Anumudu by the trio of Senator Emeka Echeruo, Chief ID Nwoga, and Dr Sylvester Ugoh was to counter and frustrate the decision on Dr Ezekiel Izuogu by the APP stakeholders led by Senator Arthur Nzeribe and Chief EC Iwuanyanwu, which political masterstroke paid off in the eventual victory of Achike Udenwa in 1999 though supported and funded by the then Military Governor, Col Tanko Zubairu.
And where lies the conscience of these great political players and actors? Why can't we rediscover ourselves unto the path of greatness without destroying the happiness and wellbeing of the future generations?
While some selfish politicians still argue that there is no charter of equity in Imo politics on Governorship position on how power should rotate among the three geo-political zones of Orlu, Okigwe and Owerri, it is important to disclose that the likes of Chief Solomon Lar and Dr. Okwesilieze Nwodo, National chairman and secretary of PDP as it were in 1999, knew all these including Chief Bernabas Gemade who supervised and conducted the primaries. Though there was nothing like this type of agreement prior to the 1999 Governorship primaries of the PDP which saw Barrister Humphrey Anumudu emerge tops.
After all the considerations, the then state chairman Sir Innocent Nwoga, the National chairman and secretary Chief Solomon Lar aftid Dr. Okwesilieze Nwodo at the prompting of the then leader of the party pr. Alex Ekwueme constituted a reconciliation committee lead by Senator Onyeabo Obi and Chief Okwy Nwodo, Chief Emmanuel Adiele, Dr. Sylvester Ugoh and Senator Echeruo which later gave birth to the much talked about charter of equity.
As God would want it, most of these leaders and elders of the party both from Imo State and outside are still alive today and are in a better position to tell the Imo people what happened at the then Modotel Hotels and now Rockview Hotel, Owerri as a way of avoiding this time bomb that may arise from the PDP Governorship primaries in Imo State/
Therefore equating such situation with Imo State in 2019 especially where Imo State parades an array of eminently qualified governorship aspirants, one would think that the Imo should think beyong the party's primaries by going forward a little to see who among the aspirants that can gain the general support of all if adopted as the flagbearer.
That is where Barrister Humphrey Anumudu stands very tall and outstanding. Apart from his humble and peaceful disposition, Anumudu could be without mincing words be described as the Golden hen of Imo State who laid the egg of stability of the state.
However, it on history that Barrister Humphrey Anumudu when in PDP single handedly paid the first ever one year rent of the party during the tenure of Chief I.D Nwoga as state chairman in 1998 to the tune of one million naira (Nl, 000,000.00). He did not stop at that in ensuring that the then PDP saw no disintegration and crisis when he in the same in 1998 wholeheartedly accepted the decision of the leaders and elders of the party to relinquish the Governorship ticket which he won to Chief Dr. Achike Udenwa from Orlu zone unconditionally.
The reason for this then as we were told is to balance the already existing inbalance of governances in the tripod state since Okigwe and Owerri zones had once produced governors in the persons of Late Chief Sam Mbakwe and Senator Evan Enwerem.
As God would want it, some of the major key players in those gestures are still living witnesses to these facts. They include Chief I.D Nwoga, Governor Owelle Rochas Okorocha, Chief Dr. Achike Udenwa, Ambassador Greg Mbadiwe and himself Barrister Humphrey Anumudu among many others too numerous to mention here.
Fortunately again, of all the four of them who ran for the 1998 PDP primaries in Imo State, it is only Barrister Anumudu who has gotten nothing out of the whole sacrifices he has made in the party. Chief Achike Udenwa has once been the Governor of the State, Ambassador Greg Mbadiwe has been an Ambassador and chairman of the Board of the Federal Road Safety Commission, Governor Owelle Rochas Okorocha has once been a Special Advicer to the president on Inter party affairs and now Governor of Imo State of APGA – APC extraction.
However, Anumudu has consistently contributed and played his roles in the sustenance and survival of the State both in the community, Ward and Local Government Area level without grudges! Believing that there will definitely be a pay back time for all his sacrifices which may come this 2019.
Talking about the unity of Imo State, it is important to stress the fact that of all the eminently qualified aspirants currently in the race, that Barrister Anumudu is the only one who enjoys relative love and friendship of all without exception. Even some of the aspirants had co-ordinated him during one of such his Governorship aspiration.
Even in the present quest, Barrister Anumudu do not believe in making too much noise and heating the polity with the hindsight that power belongs to God. And these among many others marks this unassuming but financially buoyant Anumudu out among others as the most suitable to fly the Imo State APGA Governorship flag in the state.
One thinks and strongly believe too that Barrister Anumudu's candidacy will apart from given the state APGA the assured victory, will also further unite the party as well as save it from the anticipated crisis after its primaries.
APGA in Imo State as we talk today is in opposition and therefore do not need to toy or gamble with the 2019 Governorship election. Money is not everything and our leaders should grow above premodial and selfish interest in taking this hard pill. It is better to take the pill and survive rather than pretend as if all is well because all that glitters are not gold.