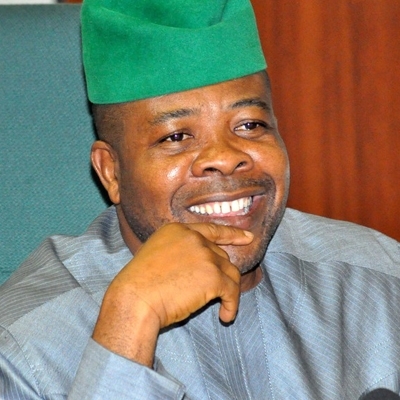 The ancient Oha Owerre Hall represents a meeting point for every Owerre Man, youth, woman and even every child. Oha Owerre is by a extension a decision making house not just in Owerri Municipal but the entire Owerri federal constituency. The arrival of Rt. Hon. Emeka Nkem Ihedioha, today at the decision making House, Oha Owerre Hall, electrified the entire place with victory chants accompanying it. The traders, Road users, shop owners were seen all smiles as Ihedioha drove the Liberation train to the arena, to meet and interact with the leaders, Officials and the members of the PDP in Azuzi Ward 1, Azuzi Ward 2, Azuzi Ward 4 and Ikenegbu ward, and by extension, Owerri Municipal Local Government.
The message has remained the same in Ohaji Egbema, Oru East, Oru West, Orlu, Onuimo, Owerri West, and today, Owerri Municipal. Ihedoha's experience in leadership which can be seen through his antecedents and track records can never be over emphasized. Ihedioha represents a sincere Leader who has proven to be upright and uncompromising. In his message to the people, Ihedioha charged them to hold him by his words. He noted that the mantra "My Word My Bond" is not just a campaign slogan but a true reflection of who he is. He assured that when given the opportunity to serve Imo people, the state will witness an unprecedented turnaround in all sectors. LGA election shall be conducted within 6 months of the administration, vocational educational shall be revived alongside moribund industries, rule of law will be adhered to, timely consultation with the people shall remain a cardinal part of the administration. He pledged to be the Liberator-in-Chief who will put Imo back on track.
Chief Ihedioha was received by LGA Chairman, Engr. Okechukwu Oparah alongside his ward Chairmen, traders, market women, shop owners, youths and the leaderships of His support groups in the various wards.