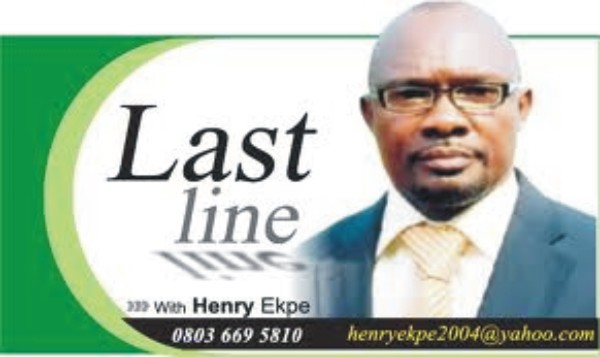 Ngor Okpala Local Government Area is one of the twenty seven (27) Councils in Imo State.
Ironically, Ngor Okpala with its council Headquarter at Umuneke used to be the abode of old Owerri County Council.
But today Ngor Okpala LGA has given birth to Owerri Municipal Council, which further gave birth Owerri West and Owerri North LGAs respectively.
The Mbaike Nation which used to be one LGA has since morphed into Mbaitoli and Ikeduru LGAs.
And the Mbaise Clan, which was just one block, has been separated into Aboh, Ahiazu and Ezinihitte LGAs.
Unfortunately, Ngor Okpala till date still remains one LGA, with its massive land mass and teeming population more than the Gambia.
According to Nigerian sharing formula through Federal Allocation based on number of LGAs, while the Mbaike, Mbaise and Owerri Nations go home with stupendous funds as a result of the number of their LGAs, Ngor Okpala till today still collects one slot from Abuja.
While Mbaike, Owerri and Mbaise Nations produce one member of House of Representatives including the members of House of Assembly because of the number of their councils, Ngor Okpala is fused with Aboh Mbaise LGA to produce one Federal House member, with just one member of House of Assembly.
In terms of political positions and appointments, Ngor Okpala has not produced a Senator, Minister, High Court Judge and Sundry positions, despite her plethora of highly educated and massive man power. Yet this was an area that produced the first Speaker of Eastern House of Chiefs in the person of Eze Okereke of yore. This was the area that produced the first man in Nigeria who muted the idea of a private University, in the person of Dr Basil Nnanna Ukaegbu, who was the Governorship candidate of the Great Nigeria Peoples Party, GNPP that gave late Dee Sam Mbakwe a fight of his political life.
Shamefully enough, in the entire Ngor Okpala landscape, from Orishieze to Umunakara, from Alulu to Umuhu, from Logara to Nguru, you cannot locate one Bank, where a person stranded in the council area can at least acces little fund through Automated Teller Machine (ATM).
If you are caught with a disappointment in the middle of the night, there is no decent hotel to check-in in Ngor Okpala till the day breaks.
Assuming you have some high profile visitors while on Christmas Holidays, burial or other celebrations in your village, there is no decent Eatery that can afford quality food that can satisfy your August visitors.
Ngor Okpala LGA has no running water tap anywhere, except private boreholes.
This LGA that is bigger than Cyprus, has no motorable road anywhere.
The only tarred roads in the area are the Obike/Eche/Umuneke road constructed by the Ikedi Ohakim administration. The other road is the Okpala/Amala/Igwuruta road attracted by Hon Emeka Ihedioha. Apart from these roads, there is no other government presence in Ngor Okpala LGA that has Oil Deposits, and are highly producers of Agricultural produce in commercial quantity.
In Ngor Okpala today, there are over five thousand Graduates from different fields of endeavours who are locked up in the Area seeking for ends to meet. Because of the nature of the area, and being secluded from the capital city, Owerri, these unemployed vibrant youths have no access to modern facilities even to seek for jobs, since Electricity power is epileptic and in some places does not exist, while modern day information free way is nowhere to be found due to lack of access to internet systems.
But unfortunately, the leaders in Ngor Okpala have failed to realize that human resources is power. They forget that everything existing on earth today was discovered by one genius or the other.
Rather than maximize the abundant human resources that exist in Ngor Okpala by channeling them to productive advantages, our leaders keep repeating the old stories, which have today gone obsolete.
They Leaders keep looking at the youths as "mugus" not knowing that the current world trend has helped in changing the psyche of Ngor Okpala youths right from crèche.
Therefore how can a people like Ngor Okpala who are lagging behind in every aspect of the word, based on the indices of the welfare of their neighbours in other LGAs compared to what obtains in Ngor Okpala today, engage in fivilolities and petty issues than facing the major challenges staring Ngor Okpala today in the face?
I was ashamed and downcast, when I read in the Newspapers, and watched on channel Television, where true and respected sons and daughters of Ngor Okpala took out air time and spaces in Newspapers at high costs, only to pour venom on one of their own, Dr TOE Ekechi.
Honestly, I was diminished, how prominent sons of Ngor Okpala like Okenze Sylvester Obinna, Hon Obinna Egu, Okenze Uche Okereafor, High Chief Blyden Amajirionwu, Sir George Eche etc could come to this level just to attack another son of the land at the prompting of outside political influences.
I had tried to restrain myself from writing this piece, but something inside me said I had to do it so that I can have a peaceful sleep or death.
When has Ngor Okpala degenerated to this baseless level, where Dog is eating Dog for the sake of what?
Why would Ngor Okpala sons spend millions of Naira to down grade one another, when the major road leading to the council Headquarter, Umuneke has remained untarred for over thirty years now?
Why would these beloved sons and daughters of Ngor Okpala allow themselves to be used at a time the LGA needs all hands to be on deck for the progress of the area, devoid of political leaning or ideology?
Now, for those who do not know what I am drifting at. Chief TOE Ekechi was a former Commissioner for Information under Okorocha's regime. For whatever reason personal to him, he decided to call a meeting in his premises at Umuoye Imerienwe, Ngor Okpala LGA, where he rallied his like-minds to challenge Okorocha's style of leadership.
In attendance were other Imo sons and daughters from the twenty seven Local Government Areas of Imo State.
From here, the opposition against Okorocha's plot to foist his son inlaw as his successor in 2019 gained momentum.
Rather than leave TOE Ekechi to either sink or float in his political "suicidal mission" the cream of Ngor Okpala political class under the All Progressive Congress APC took to the Media to disparage their brother in the pages of Newspapers and Electronic Media.
While these men have the right to attack Ekechi, but it should have been reasonable only if Ekechi engaged them or bandied their names as accomplices in his political challenges against Okorocha's politics.
In this case, Ekechi never said he was in Cahoot with any of these Ngor Okpala APC leaders in his challenge to Okorocha. And he did not say he is the spokesman of Ngor Okpala LGA, where I also come from.
I have gone through some of the write-ups by Okorocha's Aides who were distancing themselves from the coalition group, and none of them mentioned anybody, including those of them still in Okorocha's Executive whose immediate relations are top members of the Coalition Group.
This is where the Ngor Okpala petty politics comes; this is where Ngor Okpala is usually seen as "Mugus", who could be used and directed at the flick of a finger to undo each other.
That is why Ngor Okpala is usually seen as an addition to complete the equations whenever the issue of sharing Imo State comes up.
Today, Ngor Okpala does not know whether it is with Mbaike, Owerri or Mbaise Nations.
These people only come to Ngor Okpala when the need arises and usually believe that with a pittance, they would always lure Ngor Okpala into providing the ammunition to kill itself.
Why would Ngor Okpala APC leaders promote the TOE Ekechi matter with Okorocha to the extent of going to channels television?
Was TOE Ekechi alone in the coalition? Other Coalition members hail from LGAs also and nothing has been heard from their own people; namely Senators Osita Izunaso, Ifeanyi Araraume, Benji Uwajumogu, Prince Eze Madumere, Sir Jude Ejiogu, Chief Okey Ikoro, Chief Uzoma Obiyor, Ezinwa Kingsley Ononuju, Chief Cosmos Maduba, Chief Alan B Onyemechi, Ichie Best Mbanaso, Nze Elvis Agukwe, Mr Jasper Azuatalam, Hon Emeka Nwajiuba etc.
Does it not sound petty that among all these people mentioned it is only Ngor Okpala people that singled out their own son out for crucifixion? What does it tell of the LGA in the eyes of Imolites? Does it portray the LGA well? Why has Ezinihitte Mbaise not written a rejoinder against their son, Dr Hilary Eke, the newly inaugurated Imo APC chairman who is the major beneficiary of the coalition battle? Shamefully, while Ngor Okpala distances itself from TOE Ekechi, Aboh Mbaise LGA passed vote of thanks on Ekechi for his bravery.
Ngor Okpala political leaders should grow above mundane frivolous political tackles that does not do the LGA any good. I respect all Ngor Okpala leaders and neither am I spokesman for any of them. I can't remember when I saw TOE last instead he intentionally distanced himself from me because I was close to the leaders now taking on him whom he saw as opponents but are today in the same APC with him. That is the unpredictability of nature and politics.
Now that the election year is approaching let all Ngor Okpala sons and daughters spread across all political parties. Let who will bring the Governorship, Senate, House of Representatives and Assembly do. What we need are efforts to develop Ngor Okpala.
The State of Ngor Okpala is not pleasing at all. The situation is shameful to those the issue of Ngor Okpala worry alot.
My advice is that Ngor Okpala political leaders should pursue their individual ambitions and goals without using one another as the ladder to climb up.
Never again should Ngor Okpala leaders think that the despicable situation is pleasant to the new generation. Nobody can help Ngor Okpala except its sons and daughters.