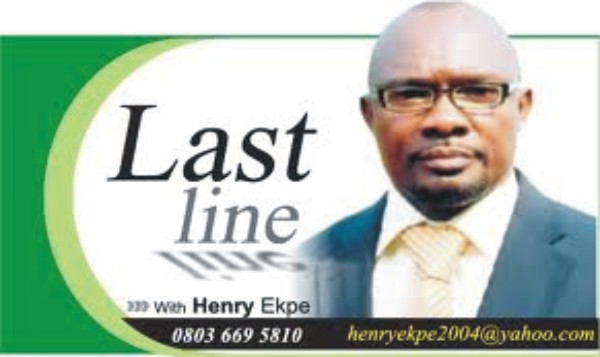 Imo State is at war. Not the type with Guns and Bombs. But a political war, which allows all weapons of propaganda, intrigues, horse tradings and other manipulations.
For weeks now, the governor of Imo State, Owelle Rochas Okorocha has not had one minute peaceful sleep, so also those who said he will not sleep.
And as the common saying goes "when two Elephants fight, the grasses suffer. In the case of the war raging in Imo State presently, the suffering grasses are the citizens, who have gone through excruciating pains, occasioned by the Okorocha's regime, which is now facing rejection sickness.
Two major power blocks are at each others jugular all in a bid to control Imo State beyond 2019 elections.
Before the present tensed situation, Imo had had a peace of the grave yard, because of the administrative style of Governor Rochas Okorocha, who does not give ear to any other voice other than his, yet Imo is a society with different political zones and clans with their different peculiarities.
As a result of the harsh condition the majority of Imo populace found themselves, they kept their cool, waiting for 2019 to arrive when they will all in unison send Okorocha parking by rejecting whoever he would present as his choice candidate.
However, Okorocha misread the quietness of the citizens to mean that either they have been cowed into submission or they love him and his administration.
This was the scenario, until a group of politicians arrived at the agreement that it was time Okorocha was given a fight or else he will succeed in planting his son inlaw, Chief Uche Nwosu as his successor to continue what Imo people see as a Government of the family, for family, the family and inlaws.
To the shock of many political observers, personalites like Senators Ifeanyi Araraume, Benji Uwajumogu, Hope Uzodinma, Osita Izunaso, Prince Eze Madumere (Okorocha's incumbent Deputy) Sir Jude Ejiogu, Dr TOE Ekechi and others subsumed their various political ambitions to deal with their common enemy; Owelle Rochas Okorocha.
Indeed, during the recent All Progressive Congress APC Ward, LGA and State Congresses, the concerted efforts of these men under a coalition dazed Okorocha who ran from pillar to post at the day of the congresses until it was over.
Now, the coalition otherwise called Allied Forces have won the first battle, but how will they manage the victory for the togetherness of the coalition and remain one to battle Okorocha in further wars ahead till the end.
If the coalition thinks that the battle is over, they are simply kidding themselves. Rather than end, the war is just beginning.
And that will commence immediately after the party's National Convention that will hold on June 22, 2018 in Abuja.
For Governor Rochas Okorocha, the major task is ahead, which is why he has now changed tactics by trying to march the coalition in crucial actions and decisions in APC Headquarters in Abuja.
In the just concluded congresses, Okorocha over-rated himself and therefore took the coalition for granted by under-rating them.
And the result of that arrogance is the eclipse that has hit his Rescue Mission political family which is now groping in the dark to have a hold on any straw for survival.
In other States, their Chief Executives who sensed danger held parallel congresses to at least have a platform to push for any argument in Abuja. But in the case of Imo, Okorocha had no plan B and he was dusted by his Foes.
But like a recuperating Lion, Okorocha wants to crawl himself back to the APC hierarchy and therefore ready to face the Allied Forces at the National Convention that would produce a National Chairman he will run to for succor.
Already, the replacement of Senator Benji Uwajumogu, as the secretary of APC Convention Committee is paying dividends to the Okorocha camp, as Senator Ndoma Egba who succeded Uwajumogu has opened doors for Okorocha's Aides into the National Convention Committee as members of some sub committees.
These latest incursions by Okorocha may have been at high cost, but it would not have been possible if Uwajumogu was there.
This situation therefore shows that Okorocha is not relenting in getting himself back to reckoning in APC, as most of those he raised their hopes on the 2019 election look unto him as their final hope. Remember, Okorocha had already conducted his own primaries, and handed his chosen loyalists tickets for elective positions.
Under this suffocating condition, Okorocha is still bent on making his son inlaw, Uche Nwosu, the Governor of Imo State in 2019, against the tumultuous uproar this has generated in Imo State, including within Okorocha's political family and in APC.
Much as the Allied Forces have bruised and wounded Okorocha, the Governor has not been rooted off and therefore is putting his house in order for the final onslaught against the coalition forces.
Those close to the Governor said he has a heavy war chest ready to execute his dream project, which is seeing to it that Uche Nwosu is sworn-in as Governor in 2019 and for his anointed Allies to grab the various tickets he had already allocated to them in his mock test, from the senatorial to the house of Assembly.
Based on contacts and assurances from Abuja, Okorocha has grown optimistic in the last few days, and has reignited his usual "bubuyaya" which was whittled down following the painful coalition ambush that stripped him of Imo APC structure for now.
As part of the plot to climb back to his former utopian height, the governor is going ahead with the LGA elections, against the same court injunction, which he said was instituted by sacked PDP council chairmen in 2011, which he ever cited as the reason he cannot hold council election, because the suit has to be vacated.
One of the major reasons for the council election may be to decimate the coalition forces, as the election will give birth to a fresh loyalists for the Governor, who will be ready to do his bidding including giving their lives for the Uche Nwosu's Governorship project which is the most important agenda now occupying Okorocha's mind.
Okorocha seriously needs new set of loyalists as most of his followers have moved into the enemy camps, after serving and waiting for the Governor for over seven years now without a pay-back, while his relations smile home every day.
Therefore, those who will emerge in the council election will have no other mandate than to fight for the governor to recapture his lost territories and foist his chosen Allies into various positions in 2019.
However, it is quite not clear if these latest converts parading as Okorocha's followers are doing so for easy lucre or for real. Because there is too much grumbling within the Rescue Mission Group, as lamentation of abandonment usually dominates discussions in their gatherings yet they pretend to follow Okorocha.
It is hard to predict what will be the strength of Okorocha's political family later as many of those surrounding the Governor now are the well known Imo political merchants, who some of them years ago swore to die for their zones, only to now preside over Okorocha's political mass.
However, while the Governor struggles to regain ground in Imo APC again, it is important to note that the Governor easily threw away what he got on a platter of Gold due to carelessness, political arrogance and too much ungraded statements because he hardly withholds anything whenever he faces a cheering crowd.
If by any stroke of luck the governor ever regains his Kingdom, he must have learnt now that apart from God, no body decrees anything and it goes according to the letter.
But yet, it must be said here that the Allied Forces are not relenting at all. If they Group can advise Uwajumogu to jettison his plum position in the convention committee in lieu of ceding even a ward chairman to Okorocha, is an indication that they are hardened like Okorocha too. Knowing who Okorocha is, the coalition Group realizes that the Imo State Governor does not take war prisoners. Therefore, the best option is that since Okorocha seems to be down now, he should be made to remain so, because if he gets to his feet, the situation will be dicey for all.
Under this scenario, the coalition forces are afraid of what will follow whenever Okorocha regains his groove, and therefore will make sure that the Ogboko born Governor holds the short end of the stick until the 2019 elections are over.
But with the humongous and stupendous war chest controlled by Okorocha, it remains to be seen how many of the Allied Forces strategists will reject Okorocha's proverbial carrots, when he dangles them soon.
Another emerging problem is that for now, the coalition forces are strong because they operate together with the sole aim of demolishing Okorocha first.
Therefore, after they may have succeeded in quientening Okorocha, the battle will change style. This is because, by the time the National Convention of the APC is concluded this month, the coalition members will go their separate ways to pursue their different political missions, which certainly will show their partisanships within the APC fold and you bet the centre may not hold again.
By this time, Okorocha and his new found army would be waiting to pounce. If in the end Okorocha's plan to plant Uche Nwosu as successor finally gets buried, the Governor will have no option than to have his own pound of flesh on whoever may be produced as APC Governorship candidate.
Therefore, time will tell the final outcome of this roforofo fight, according to FELA. But until then, we shall continue to watch the developments as they unfold since it seems that now is just the first half of the match. After the full ninety minutes, with the referee's final whistle, the spectators can then go home with the authentic verdict. And I foresee that it may not be rosy for both camps. Because both Elephants will be weary after the internal Battle.