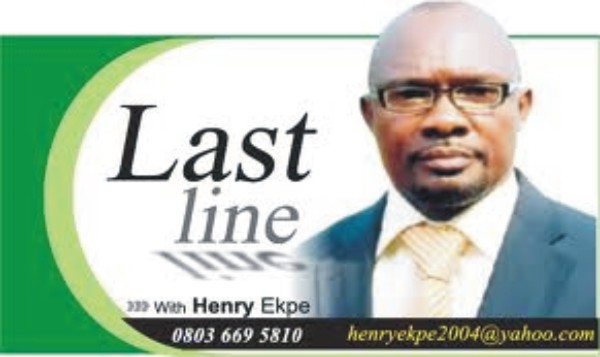 The Peoples Democratic Party, PDP, Imo State chapter has all the reasons to thank God for His mercies. For those who may not know what I am talking about, the crisis now rocking the All Progressive Congress APC in Imo State first visited the PDP. But for the timing of the crisis, the PDP would now have been imbroid in internal mayhem like their APC cousins. But in all, Imo PDP should be careful and thread with caution so that it does not for any reason find itself in another set of problem, as that would be dangerous.
Immediately after the 2015 general elections, Imo PDP entered into a big problem that tore the party into two major factions; namely, Sherrif and Markafi. It was unfortunate that while Imo PDP got itself involved in this self- inflicted battle, other PDP States had relative peace.
The reason was that Imo PDP literally bought into a matter that ordinarily should not have involved her.
At the end of the Presidential election in 2015 which Dr Goodluck Jonathan lost to President Mohammadu Buhari, the PDP National Chairman Alhaji Muazu ran into self –exile for reasons only him can tell.
This situation left the PDP National Chairmanship office vacant. But Chief Uche Secondus, the Deputy National Chairman, who comes from South-South had to take over, while the search for Muazu's successor commenced. And this fellow must come from the Northeast, who has the zonal mandate to occupy PDP National Chairmanship seat for four years before another convention.
After much search, the lot fell on Senator Modu Sherrif, a former Governor of Bornu State, former chieftain of All Nigerian Peoples Party ANNP, and pioneer member of ruling All Progressive Congress, APC.
How powerful PDP Governors like Ayo Fayose and Nyesom Wike of Ekiti and Rivers States respectively arrived at this choice could not be explained. But since he who pays the Piper dictates its tone, other PDP members across the Nation fell into line. After all, the Governors have spoken!
Unfortunately at this time, two gliators of Imo PDP extraction, Senator Hope Uzodinma and Rt Hon Emeka Ihedioha were at each other's jugular on the way forward for Imo PDP.
While Hope Uzodinma wanted Chief Nnamdi Anyaehi from Nkwerre in Orlu zone to continue as chairman of Imo PDP, after his tenure had expired, Ihedioha wanted a fresh congress that would produce a new Imo PDP chairman from Okigwe zone.
To realize their various plots, Hope Uzodinma pitched tent with Senator Modu Sherrif, while Ihedioha rooted for Senator Ahmed Markarfi, former Governor of Kaduna State, who toppled Sherrif as PDP National chairman at the near-aborted National convention held in Portharcourt, Rivers State.
While all PDP States were quiet, peaceful and moving on with their existing statuquos , Imo State PDP waited for the lingering litigation that would give a final pronouncement on who between Sherrif and Markarfi is the authentic National Chairman of the party.
As the Imo PDP members waited, the party moved into a turmoil that pitted the Hope Uzodinma followers against the Emeka Ihedioha apologists, represented by Sherrif and Markarfi at the National scene of the party.
While the Ihedioha camp vowed to leave PDP and join any other party than cause problem in PDP, should Sherrif beat Markafi in Court, the Uzodinma people swore to remain inside the PDP whatever is the outcome from the judiciary.
One day, the long awaited end came when the Supreme Court pronounced that Markarfi is the National Chairman of PDP, affirming that Party Convention is the highest organ of every political party. Meaning that the anointment of Markarfi at the Portharcourt outing stands.
As celebration and jubilation rent the Ihedioha camp, the Uzodinma followers sulked and began to reconsider their earlier pledge to remain in PDP whatever was the outcome of the Supreme Court verdict.
For months, the Group got confused and yet waited to see if there could be some lobbying and "begging" from the Ihedioha end for them to remain in PDP.
As that could not happen, since every means of reconciliation were exhausted before the Supreme Court became the final decider, Uzodinma had no option than to move to APC with the bulk of his adherents, while others stayed behind in PDP.
Since then, peace has returned to Imo PDP, as all the existing cravices and other vaccums have been filled by the PDP in Imo State to move on a plain sheet.
Today in Imo PDP, there is a robust competition among the aspirants at all levels, even though sometimes overzealous sycophants supply some of the Aspirants in order to show their principals that they are working harder than others, throw "hate speeches" across board that can rake up dusts.
Fortunately, the State chairman, Chief Charles Ezekwe has warned all Aspirants to focus on what they can do for the people and Imo State and avoid foul languages against other Aspirants, which may elicit reactions that could lead Imo PDP into another round of imbroglio.
Even the Governorship slot, which many said would unleash disorder within Imo PDP is moving on gradually peaceful as the primaries approach.
In Imo PDP today running for the Governorship slot are Rt Hon Emeka Ihedioha, Senator Samuel Anyanwu (Samdaddy), Prof Jude Njoku, Senator Athan Achonu, and Chief Chukwuma Ekemaru (SAN).
All these men have been going about their consultations with maturity, and have avoided being lured into "temptations" by some of their "evil- provocateur" followers.
As expected today, the major trial that will give the final result on how far Imo PDP has gone in seeking and finding peace is the end of the primaries, when real party men are expected to stick and work for the party, no matter who wins the primaries, as long as they went free and fair.
The problem ravaging Imo PDP since 2007 which has made the Imo Government House elusive to it, is the failure to manage its primaries well, which usually unleashes negative reactions from its members who suddenly embark on sabotage mission and engage in internal-sale out with the excuse that the primaries were rigged.
If Imo PDP avoids this proverbial waterloo stalking it since 2007, the party will cruise to victory in 2019.
One good thing now is that, the party is less populated with "mercantile politicians". Those who controlled the party structures then in their localities were used to "Trade by batter" deals. No matter how much such negative acts affected PDP results in the end were not their concerns.
Nature abhors a vaccum, as change remains constant. Therefore, no man is indispensible. What Imo PDP has done now was to raise new leaders in areas, where these "Food-is-Ready" politicians have vacated for their usual easy lucre. The 2019 election will be based on what each candidate can deliver to the masses and not by name.
The current Imo experience under the regime of Governor Rochas Okorocha has emboldened the voters to agree to protect their ballots, which may consume whoever attempts to upturn the masses decision in 2019. Nigerian democracy is evolving and deepening, especially in a rapidly educated environment like the Southeast.
Therefore, Imo PDP now has an opportunity to rewrite her ugly history. That Since Chief Achike Udenwa from 1999-2007, PDP has not occupied Douglas House, despite its massive followership in Imo is incredible.
Looking at their cousins in APC, Imo PDP can only roll out the drums and celebrate because the crisis that hit the party took place too early in the day that PDP party had to put her house in order before the 2019 elections.
In order words, if Imo PDP mismanages the present peace and unity, it would be "To Your Tent Oh Isreal". Imagine a party that has lost Governorship seats since 2007, yet its mammoth followers remain intact and steadfast!
Imo APC's turmoil is other party's happiness. As it stands now with Imo APC, for getting itself involved in various litigations, the final settlement in the party before the crucial 2019 elections looks a mirage.
With what is happening now; who will blink first? Is it Gov Rochas Okorocha and his Rescue Mission, or the Coalition of Allied Forces?
The Federal High Court Judgment which nullified the elected "Allied Forces" party officials has only poured more oil into the fire.
And for the Allied Forces, they are now at Appeal Court, and would move to the Supreme Court later, which will roll into months, until when the party primaries are conducted. So, what will be the fate of Imo APC in this entire scenario? Would there be an APC to file candidates for the 2019 elections in Imo? How united and peaceful would the party be to face the general elections?
The only solution now left for both camps in Imo APC is to seek a "Round-Table" discussion for a relative peace that would allow the party produce candidates in the coming elections. But is that feasible with tempers still high in the two camps?
For now, the only political party in Imo State that has not yet tested its foundation is the All Progressive Grand Alliance APGA. But with over Thirty Governorship Aspirants in its fold jostling for the coveted ticket, would the party not disintegrate in the coming months, since only but one candidate will emerge as the Governorship candidate among these plethora of personalities?
For, Imo PDP, thank your God, but pray hard because it is not yet Uhuru.