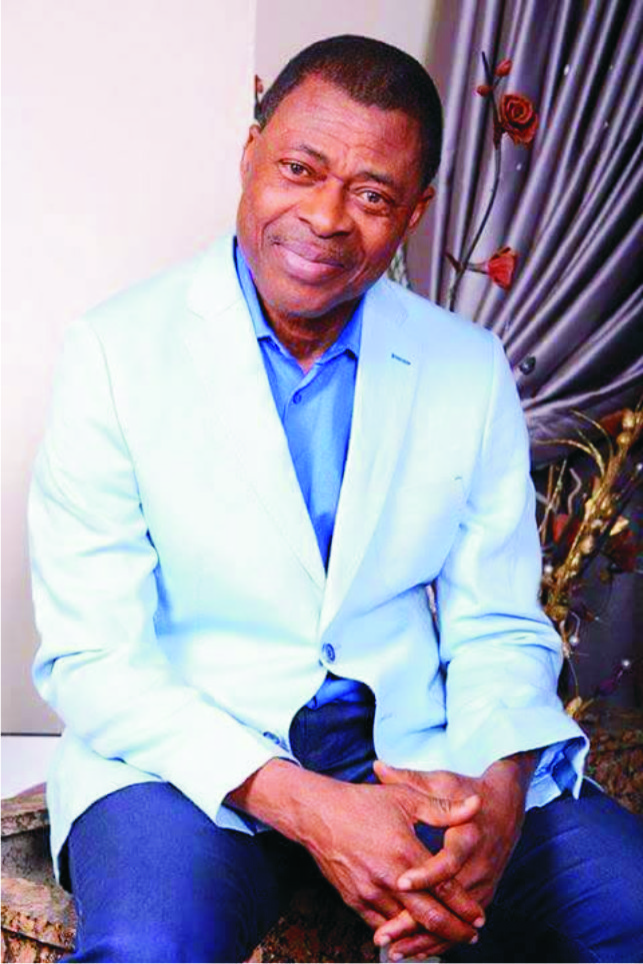 By Hon. John Ucheoma
Leadership is a concept that has been misunderstood by many people, especially Nigerians and this has been the major or root cause of all our problems in this country. We confuse leadership with position but this is essentially wrong. We also confuse leadership with wealth and this is also wrong. An analysis of the regimes or tenures of virtually past and present Nigerian leaders at all levels show a complete lack of understanding of and poor display of the leadership that transforms a society and sets it on the path of progress. But just as God reminded Prophet Elijah that he still had some 7000 worshippers of God who had never bowed their knees to baal, Nigeria still has a few people who have not allowed themselves to be tainted by the baal or god of poor leadership that has held sway in this country for decades. One of such few person that can still be trusted to deliver good leadership to Nigerians, especially Imolities, is Barr. Humphrey Anumudu.
Without any sentiment, Barr. Humphrey Anumudu who is a leading contender for the governorship ticket of the All Progressives Grand Alliance (APGA) has, over the years, displayed astute leadership even though he has never held any public office at any level. He has contested for the governorship position of the state several times and still contesting today. His aspiration for this office is borne out of the passion to transform Imo State and put it on the right path of growth and development, restore the lost glory of the state and make its citizens feel proud of their dear state. Barr. Humphrey Anumudu has never engaged in any act that could destabilize the state in any way. Even though he had undoubtedly won all governorship primary elections he contested under the platform of the PDP, yet he never took the party to court in protest at being robbed. This is because Barr. Humphrey Anumudu, as a humble and loyal party man listens to advice, believes in peace and unity and works assiduously to achieve this. This is evident in 1999 when Anumudu emerged the winner of the governorship primary election of the PDP but willingly caved in to the advice of the party's elders who had decided that Orlu Zone should be allowed to rule, thus paving way for Chief Achike Udenwa to become the governor. This singular act of obedience and loyalty to his party is highly commendable and people of Orlu Zone and Imo State in general should now reward Barr. Humphrey Anumudu by supporting him to emerge the governorship flag bearer of APGA and subsequently the next governor of this State. The humble disposition of this Mbaitoli born successful businessman and his acceptance by all sections and groups in the state makes him the ideal candidate of APGA that would dwarf all others in the 2019 governorship election.
Barr. Humphrey Anumudu has been engaged in empowering people with interest free loans which has enabled many people to become established in their own businesses and able to solve their problems. Some people have started emulating Barr. Humphrey Anumudu in this. The difference is that the so-called loans given by these imitators is borne out of their political interests whereas Barr. Humphrey Anumudu's interest free loans is motivated by his passion to see families uplifted and transformed. The difference is clear.
Humphrey Anumudu is easily accessible, transparent, unassuming and has a wonderful interpersonal relationship skills. He is a friend of all and seeks to understand people and how he could come in to assist. If given the chance to rule Imo State, there is every reason to believe and even rejoice in anticipation of having the Anambra magic replicated in our dear state. Anumudu's blueprint for the total transformation of the state speaks of an aspirant that is fully equipped with the necessary capacity to salvage the state. He is already blessed with wealth and comes from a family of established and contented men who do not depend on government for survival and have never been government contactors. They are businessmen who are gifted with the capacity to acquire wealth. Anumudu comes from a family that has never been involved in scandals and no member of his family has ever been involved in any act of corruption. The Anumudu family is transparent and contented and Imolities need a man from a clean family, disciplined and God fearing.
When I envision Imo State after 4 years of Humphrey Anumudu's administration, by God's Grace, I see a state transformed with near full employment for our unemployed youth, a state bustling with economic activities as a result of the massive industrialization and a state that is so attractive that investors, local and foreign-are attracted to it as the principles of rule of law are adhered to in all state activities.
Imolities should eschew all sentiments and shun all forms of monetary inducements as they elect the next governor of our state next year. As it is today, Barr. Humphrey Anumudu's leadership qualities which all that have come close to him can attest to, will most certainly deliver Imo State from several years of misrule, plunder, visionlessness and economic impoverishment of Imolities. But I remain confident that our people have learnt a great lesson and now understand better the kind of quality leadership which is abundant in Humphrey Anumudu that can see the state through.
Our Youths In Search Of Death Overseas (2)
By: Dr. Chuks Osuji
In the last edition of this column, the activities of those who traffick on human commodities were discussed. In this concluding aspect of the analysis, efforts will be made to examine how easily our youths who get to the US, Europe or any of the Far East countries, easily get trapped in criminal or illegal activities.
One thing which prospective travelers to any country must know is this: except African countries, procurement of visa to any country is not easy. And indeed, there is nothing like fake American visa no matter how much you may pay. Similarly, there is nothing like fake European visa. Any country that has a lot of prospects and whose economy is buoyant, to procure visa to such country is usually difficult. If a country makes the issuance of its visa easy, such a country will easily be overtaken by "desperate Africans in search of greener pasture." And these are countries outside Africa. Such as: Europe, America, Canada, China, India, Malaysia, Singapore etc.
For example in the United States, immigration law is very tight and in fact air tight. There is no way one can get an American visa through fraudulent means. Any American or Canadian visa which one gets without visiting the U.S Embassy and getting one's thumbprint is definitely a fake visa and must not be recognized. Procurement of U.S visa requires cumbersome process for different classes of visa. Of all the classifications, one may say that the easiest visa to obtain is the student's visa known as F1 followed by that of a student's spouse known as F2. One just needs to get admission from an approved American University or College. And the course must be one not necessarily offered by domestic institutions. The prospective student must have shown evidence of proficiency in English by way of passing Test of English as a Foreign Language (Tuffle). The Embassy may require the student to show evidence of financial suitability while in the U.S by way of demonstratable sources of income by a Guarantor whose Bank Account must be "suffocating"
Once F1 visa is granted, if the student is married, the student's spouse can easily get F2 visa to join his or her spouse. On reaching the U.S, the student goes straight to the school, makes accommodation arrangement and registers in the school according to the condition of the visa. One of such conditions is that such a student must not carry less than 12 credit hour loads each semester.
There is another group in this self inflicted and desirous death. This group comprises of those young men and few ladies who actually understood the predicaments which face Nigerian escapees but who still determine to elope. Their destination is Europe, taking the most dangerous Libyan route on their way to the nearest European country which is Italy. These young men and women are well aware of the dangers of their journey, still they emback on such a deadly journey.
Taking any of the several routes through Northern Nigeria, they follow along Sahara route to which they are exposed to all manner of human torture not even fit for an animal. They endure prolonged thirst, scorch desert heat in the day and extreme cold at night. They have no food to eat or even any type of safe keeping materials. From day to day, they continued trekking. In the process, many with low physical resistance would die and their companions if they care would just bury them by covering their dead bodies with desert sand.
In fact, if the Nigerian Government knows one bit of what this youths are passing through to get to Europe, it will go to any lenth to stop this destruction and deadly venture. But will the Government do just that? No way! Because there is a network of professional traffickers who are so connected with king pins in Europe to exploit these desprate youths.
It is disheartening to write on the condition of these our youths who setup in search of greener pastures but in the end, they are in search of eventual premature death. Can the Government continue to remain indifferent to the calamitous condition of our youths?
Our youths should be advised that there is no greener pastures any where in the world. The world is tightening up. Social and Economic imperatives have compelled many countries of the world to review their Immigration laws in order to curb the excess influx of immigrants into thier countries. Although many countries in the world are by far better managed and ruled, there is no more elderado anywhere in the world today. Even in America which is the most democratic and highly organised country in the world, they still face unemployment and social inadequacies, making it difficult for immigrants to face hard times as well. Our youths must look bfore they leap, for their own safety and life. There are too many crooks out there existing like vultures to devour helpless and depressed youths. Youths must know that nothing can be a more substitute to life.
The End.
Imo APC Leaders Adopts Buhari for 2019 Presidency As Uzodinma Unites Party Faithful
By Onyeananam Chidinma/Edmund
A forum of All Progressives Congress, APC Leaders in Imo State on Tuesday unanimously agreed to support President Muhammadu Buhari's bid to contest the 2019 Presidential election, applauding Distinguished Senator Hope Uzodinma's call for unity in the process.
The forum which comprises APC zonal leaders, Local Government and Ward leaders as well as party faithful under the aegis of South East zone for Buhari 2019, re-stated their resolve to carry the message of unity down to the grassroot.
Addressing leaders and members of the party at the APC office, okigwe road, Owerri, the Director General South East zone Buhari 2019, Distinguished Senator Uzodinma lamented that Imolites are still wallowing in mis-information. He said that the active political class are worried because those in power have failed to take accurate decisions and differentiate between option A and option B, in certain situations.
Senator Uzodinma said, "48 years after the Civil War, Igbos are still suffering, the problem seems to be solved in paper work but practically, the Igbos are suffering, now we are deliberating on how to make Igbos part and parcel of Nigeria by integration so that the Igbos can flow with the tide, that is why we say our people will belong to APC. We have agreed that Buhari will complete his 4 year term, the west have ruled for 8 years, South South 6½ years, years after the civil war, Igbos have not ruled, APC is the answer"
Speaking further, Senator Uzodinma said that the interest groups in the party will meet in few days time and harmonize party faithful, saying, "I have met with Governor Okorocha and Adams Oshiomole, we agreed that the APC Congresses will be nullified, every aspirant will have enough level play ground to contest".
Also speaking, Chief Cosmas Iwu (Ugo Chinyere) commended Senator Uzodinma's call for unity, adding that the party must be all inclusive.
In her speech, Dr. Mrs. Ada Okwuonu described Senator Uzodinma as a man of integrity, as Dr. Christopher C. Osuala (Akajiaku Nwangele) urged party faithful to win more people for APC.
Dignitaries present at the meeting include Barr. Fidelix Nwaogu, Chief Dr. Benard Anyanwu, High Chief K. Nwachukwu, Chief Chuka Okoli, Chief Eugene Dibiagwu, Chief Ifeanyi Okafor, (Las Vegas), Chief Paul Ohiri, Nze Cletus Onyeananam, Lady Chika Ibekwe, Barr. C.O.C. Akaolisa, Hon. Nnamdi Anyaehie amongst others.