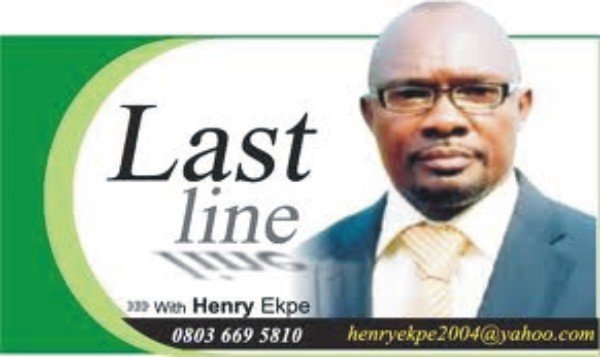 I don't hate the Governor of Imo State, Owelle Rochas Okorocha. I have no reason to, after all if he leaves office today will I be the next Governor of the State or is it my late father?
However, as a   Journalist and Public Commentator, one has to look at issues and discuss them based on my own understanding, which certainly will not go down well with many.
Since 2011 Okorocha assumed office, I have written over one hundred Essays bordering on his style of Leadership.
But Journalism sometimes is a thankless job. While the Okorocha administration sees most of my write- ups as attack against his regime, the opposition political parties usually confront me by asking why I should be penning such pieces, as they believe it would arouse the sitting Government into toeing the right path with the masses which will in the end cause opposition parties the opportunity to gain power in 2019.
Therefore, it is different stroke for different people!. Indeed, in a democratic society, constructive critisms allow the Governments in power to make adjustments and avoid failure. But because of my sincere write-ups, I know I am not loved by the present administration in the State.
But as things unfold, I get calls from citizens who agree that most of my predictions are coming to reality.
Having worked as a Chief Press Secretary to a Governor, I mean a real CPS whose job was to build bridges for my Boss and polish his image with the masses, and not to insult Elders and create more problems for my Principal, I think I should have the experience to notice when a Government is moving the wrong direction and attracting bad relationship from the Governed.
Today, the chicken is coming home to roost and my prediction that no Governor in the history of Imo has ever produced a successor is coming to fruition.
However, the out-going Governor, Owelle Rochas Okorocha would have broken that jinx, but he bungled it due to his penchant at disclosing his political strategies to the wrong crowd.
Now in Imo the burning issue is how Governor Okorocha has failed to pick the Governorship ticket of the All Progressive Congress APC, for his anointed successor and son in-law, Chief Uche Nwosu.
While many, especially those around the Governor abinitio saw the project as a self- accomplished job, those of us outside the system knew it was not feasible, not because Okorocha lacks the political and financial powers to execute it, but because a lot of forces were rallying together against the Governor, following the way and manner he was going about it.
First of all, Okorocha saw Uche Nwosu's project as that of his own and family; personal and pursued it single-handedly without bringing in other Stakeholders. May be so as to have total control of the Nwosu whenever Okorocha leaves office. He does not want anybody or group to contribute to Nwosu's emergence as Governor, so that he takes total charge of the guy.
Okorocha forgot that in picking his successor, he should have realized that it is pan-Imo affair, and not what a single person, no matter how highly placed could execute alone.
Imo stands on a tripod and whether anybody likes it or not, the zonal formula mantra has gained consciousness among the people, even though it has not been enshrined in any book binding Imo people to it.
Therefore, despite being the incumbent Governor, Okorocha ought to have contacted some stakeholders in Orlu, Okigwe and Owerri zones, at least his friends from these zones and sounded them out on the issue of his successor.
Since it was Nwosu he has in mind, he should have subtly convinced the leaders and appeased them one way or the order. The Governor also should have sounded out his close loyalists, appealed to them if necessary, and promise them other positions, by letting them know that the Uche Nwosu project was a continuation of his regime to protect his structure and men.
The Governor should have also carried his party, APC along. The moment he noticed there was a division within Imo PDP, he ought to have nipped it in the bud, knowing that a house divided among itself cannot stand.
Instead, Okorocha inflamed the issue the more by helping in balkanizing Imo APC, with the illusion that he can muscle his way up to Abuja, without the company and contributionsof other top Imo APC members like Senators Hope Uzodinma, Ifeanyi Araraume and Osita Izunaso, Tony Chukwu, TOE Ekechi, Kingsley Ufere, Uzoma Obiyo, and others.
Apart from these bigmen, the other major sector is the Imo people. Since Okorocha knew he wanted to leave a successor in office, it still beats my imagination why the Governor resorted to draconian policies that ostricised him from the common people who had remained his bed-rock and source of support prior to 2011 before he became a governor.
If not for Imo Artisans, Traders, Civil Servants, Taxi Drivers, Keke Operators and others Okorocha would not have been Governor today. These section of Imo society were Okorocha's foot soldiers who stood behind him solidly.
However, rather than continue to court these people until May 29, 2019 when he must have successfully planted a successor, Okorocha in one swoop threw away the mechanics from Orji, and Nekede, without providing adequate alternatives for them.
When I saw the Governor physically at Orji Mechanic Village confronting his former allies, I wondered who caused that. It was then I knew that the Governor is gradually stripping himself of his solid support base.
Before you know it, the Keke operators, who broke Dr Ikedi Ohakim's heart by abandoning him during the election in 2011 after providing them their sources of income, became the next people to taste Okorocha's wrath.
And these were the same people who formed a ring of support and protection for Okorocha through ought his first four years in office.
Simultaneously, as if his main supporters offended him by giving him shield, Okorocha descended on all markets around the State and demolished them, with a promise to replace them, which has remained a mirage till date, except for Orji, Amakohia and some other markets.
But the major catastrophe was the demolition of Eke Ukwu market Owerri, which was the may-stay of Imo economy. That operation, which is conducted in a commando fashion, against court order, was the straw that broke the carmels back. After this uncalled- for outing by Okorocha, Imolites decided to give him whatever he wanted from them.
After that, the New Market went down, and all these rich traders scampered to different directions in search of new beginnings and swore to pay Okorocha back.
As if someone was somewhere blowing the spell to destroy the Imo Government, the Governor on his own, named all the prominent politicians in Imo as having been retired by him, including ailing Senator Arthur Nzeribe who had not been seen in public since Okorocha assumed office.
To make the matter worse and heat up the polity himself, even as the State Chief Executive, the Governor named those that would not succeed him in office, and pegged the age of his successor at 50 years.
It was just a replica of the Military Junta era!
It was President Ibrahim Babaginda who once said that while he knew those who would succeed him in office, who does not know they that will succeed him.
This particular issue raised Imo political tension to boiling point as the men who were seeking for Imo Governorship are all above 50 years, including Okorocha's Deputy, Prince Eze Madumere, who many had thought would succeed Okorocha since he is from Owerri zone touted to be the next zone in line of succession based on Imo zoning formula.
The likes of Ihedioha, Ohakim, Araraume, Jerry Chukwueke, Okey Eze and others increased their fire on Okorocha as they presumed the Governor was indirectly targeting them in his 50 years yard-stick.
As that one was fading away, surprisingly, Okorocha's Media men began to use "Unprintable" words against the Head of the Christian Catholics in the State, Arch Bishop Anthony Obinna. Thinking as a Media Man that the Government would rather "ignore" the Clergy, instead at a appoint the Governor demanded an apology from the Bishop, which irked the teeming Catholics in Imo State, as they believe that the "Insult" was getting out of hand.
Never in the history of Imo State has any Government had open confrontation with the church, to the extent of a media cross-fire with the Catholics.Unfortunately, with these attitudes and behaviour, the Okorocha Government severed its relationship with a majority chunk of Imo populace, and careless to remedy the situation, instead the masses were boxed into a corner, with frequent public demonstrations distruptions in Owerri orchestrated by the same people the masses see as oppressing them.
Under this scenario, Imo people got angry, hopeless and confused, because they had hinged their hope on Chief Anayo Rochas Okorocha, because of his earlier posture of a philanthropist and easy-nature of 2011 which made him capture the common man.
Unfortunately, political power changed Okorocha, and he abandoned the poor and rich in Imo State in a bid to create his own fiefdom.
But sensing his present relationship with Imo people has gone sore, Okorocha believed that if Imo fails him, Abuja cannot, and therefore focused all his attention at the Federal capital while his home stead decays.
But Abuja also failed Okorocha in the end. I strongly believe that APC National chairman, Comrade Adams Oshiomole could not have wielded all these powers to look Okorocha in the eyes and tell him "I will not accept your son inlaw as Imo APC Governorship candidate"
Remember that it was the same Oshiomole who rescued Okorocha when the coalition stripped him of the Imo APC State structure. And true to his boast Okorocha went to Abuja, and Oshiomole gave him the Dan Nwafor State Executive. Okorocha had boasted that he would retrieve his Kingdom whenever Oshiomole was anointed the National Chairman.
The truth of the matter is that Abuja is not to happy with Okorocha. You may ask, how many times has President Mohammadu Buhari visited Imo State since he came in 2015 during his campaign trails?
Remember, Okorocha is the only APC Governor in the Southeast, and chairman of Progressive Governors of Nigeria.
But Buhari has been in Enugu, Anambra and Ebonyi States, and never bothered to pay visit to Imo, the only State in the Southeast that is APC.
When Imo State was hosting foreign Presidents, with a State Governor as the host, did you think such acts were over-looked by the powers that be? Remember Jacob Zuma of South Africa and Allen Sir-Leaf were all here in Imo? Do you know what it takes to take care of a Presidential fleet and entourage for a Night? How many of other Governors in Nigeria dared host a foreign President except ours? Is Imo State an Independent Nation of its own?
Now, just a few months ago, Okorocha gave it out that he would be eyeing Nigerian Presidency in 2024, where he said other Nigerians will vote for him, but he was not sure of Igbos.
Much as I would love our brother and son to be the President of Nigeria, but why let the cat out of the Bag now? It was to early to make such a statement. Politics is a dangerous game, and sometimes to keep quiet pays.
Let me close by saying that it would be economical with the truth for anybody to say Okorocha did nothing in 8 years. That is not true. He did enough in the areas of infrastructure, especially road construction. But the problem is that he delivered many half-hearted projects, rather than doing few, and making them solid.
But he wasted much funds on economic jamborees and could not build even one pure water company, after his factory, factory chants for Eight years.
Imo State will not forget Okorocha in a hurry as he was different thing to different people.
Uche Nwosu is a very intelligent young man. Time is on his side and he can still be Governor.
But unfortunately for Okorocha, he never had a plan B. It is quite unfortunate that he put all his eggs in one basket in this serious issue of producing a successor, after had boasted he would break the jinx to tower above his predecessors who failed in this regard.
Okorocha too is young and not done with Leadership since he still looks towards Orlu Senate Seat. His Eight years tour of Duty in Imo would afford him more experience on how to navigate through leadership challenges in future.
That is, if he learns from his present predicaments.