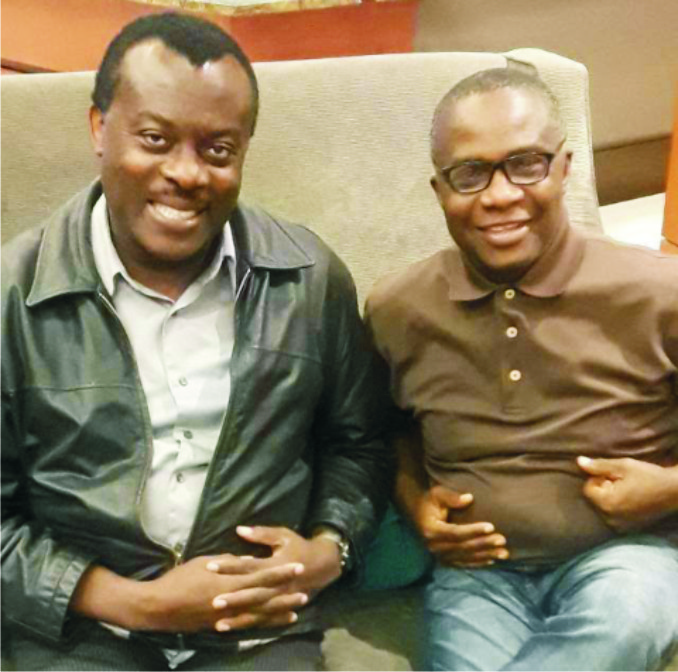 By Dr. Matthew Uzukwu.
Singapore was once an underdeveloped country. It had a remarkable leader in Lee Kuan Yew who had a vision to lead his nation out of the ranks of the underdeveloped. Espousing a vision which aimed to take advantage of the human intellect of his people, Lee embarked upon an ambitious developmental mission. Investing heavily in education, for this was a critical element in industrialization, and providing a peaceful environment to attract foreign investors, Lees plan worked. Singapore overshot its contemporaries in the league of underdeveloped economies to become a First World economy in a single generation. In 2018, the GDP of this tiny country with a population of 5.6 million was a whopping $324 billion. Its per capita income, at $57,000, is ranked number 7 in the world. In contrast, Nigeria, at $1,994, ranks 139 of 187 countries.  Singapores brains are the reason it makes and exports electronics and a myriad of other manufactured products with impressive technology content. Its societal order is the reason its a major tourist destination, pulling in billions in national income.
Lee Kuan Yews Singaporean miracle can be replicated right here in Nigeria, in Imo State and here are the reasons in support of the proposition.
The state has one of the highest literacy rates in Nigeria, and this highly educated citizenry can be a critical resource in the transformation process to a Singapore type economy. It took time for Singapore to achieve its amazing feat. It will take time for Imo as well, but the essential aspect of a paradigm shift from a civil service oriented economy to a technologically driven one exists in the educated citizenry.
The need for a visionary leader with experience in scientific discovery, who can provide the requisite transformational leadership. Economies exiting from developing to advanced statuses are invariably led by visionary people. Teng Hsiao Ping in China; Park Chung Hee in South Korea; Mahathir Mohamad in Malaysia; and even closer here in Africa, Paul Kagame in Rwanda.
There is a Harvard educated Professor of medicine and a NASA scientist named Alphonsus Ekwerike, and he is in the race for the governorship of Imo State in 2019 on the platform of the Abundant Nigeria Renewal Party (ANRP). Professor Ekwerike has 36 inventions in his name and has published a blueprint on transforming the Imo economy into a science and technology driven economy, powered by brains in synergy and in collaboration with private investment. In the blueprint, scientific discovery would be encouraged with the establishment of a number of state built laboratories where the smart will be encouraged to discover new things. There will be a public/private investment fund for the purposes of turning these new discoveries into consumer products for the domestic and international markets. Trade offices will be opened in selected African countries and in the US to promote made-in-Imo technological consumer products.
The technology based economy and revenues realized from it will be channeled to education programs to qualify more people for jobs created by the new entrepreneurial class in science and technology products. Revenues will fund innovative initiatives to secure lives and property. CCTV cameras will be installed on all major roadways in the state in an aggressive effort to combat crime, particularly the vicious crime of kidnapping, in order to make the state a tourist destination, particularly to the Imo Diaspora. Infrastructure development completes the Five Finger strategic plan (technology to  education to employment generation to security to infrastructure ) dubbed Project Nehemiah by Prof. Ekwerike.
A few years ago, two young boys from Imo StateGideon Emenike and Chibuisi Nwaforwho had just finished their studies at Federal Government College Okigwe, built a rocket. They fired the projectile and it traveled a distance of more than 5 kilometers before landing in a residential area. Terrified residents thought Boko Haram had detonated a bomb. But the boys stepped up and owned up to what they had done, explaining that they meant no harm. The state police commissioner, proud of the amazing feat, praised the scientific prowess of the boys and declined to press charges against them. Imo State has people like these young boys everywhere, and it would be the intention of Prof. Ekwerike to attract them all to the states newly established labs of science and technology.
The state capital of Owerri, which has expanded tremendously in the last few years and has over 300 hotels, the most of any city in Nigeria after Lagos and Abuja, can be a tourist nirvana with an aggressive government program to upgrade tourist sites, not only in Owerri, but also throughout the state. Tourists could be bused from the hotels of Owerri to the sites and back to the hotels. As with the Singaporean economy, a science and technology paradigm shift in the Imo economy, coupled with a minor tourist element, should take Imo to heights never imagined before. There will be jobs, security, and a general improvement in living standards. It can be done, and only a scientist, recognized for his work by NASA, the biggest science and technology agency in the world, can provide the leadership to do it.
The author is an Adjunct Professor of Healthcare Administration at Saint Leo University, Florida USA.