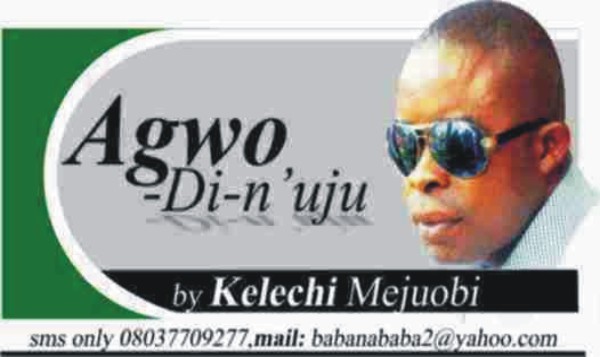 Judging from his profile and antecedents, leaving the shores of Nigeria to abroad is not unfamiliar to Chukwuemeka Nkem Ihedioha's travelogue. But a recent trip to the United States of America, USA, indeed is another scintillating vista in his quest to convince people of Imo people of possible sterling qualities to comfortably steer the ship of the state in 2019.
Ihedioha has been a familiar face to the international community considering his three tenure mark as a federal lawmaker capping it with the elevated position of Deputy Speaker, House of Representative. In the course of the legislative exercises at the National Assembly, trips to other countries as part of oversight functions and inter parliamentary engagements were observed.
For over two weeks, the Candidate of the Peoples Democratic Party, PDP, Imo State chapter for the 2019 election, Ihedioha, embarked on consultations and strategic programs targeted at marketing his potentials to Imolites in the Diaspora, especially US residents.
The new approach of seeking the mandate of the electorates has undoubtedly blossomed his capacity to entrusted with power to manage the affairs of the state after next year's polls.
Sourcing for votes has always been an act domiciled in the locality where concentration of majority of voters is witnessed. The international community remains another untapped  vital sector in decision making during selections for elective positions. Apart from being part of the society at the home front since they are indigenes of the state and have relations at home, the power of the 'abroadians" at influencing voters and relations on where to thumb print and choice of candidates during elections cannot be ignored. Ihedioha's move to US therefore was a tactical outing to further fertilise support for  his interest for 2019.
The 7-day official visit of the former Deputy Speaker of the House of  Reps shall broaden an  Economic Vision for Imo State after a tour of the US if eventually elected. As he touched  Washington DC, December 2, 2018, both local and international interest groups were thrilled by his arrival.  The Washington Dulles International Airport, was agog, with enthusiastic welcome by Imo State, Nigerian and non-Nigerian citizens according to reports monitored by my medium, courtesy of an international reporter, cum facilitator functioning as a Media Director for an interest group, Casca Ohanele.
Some of Imolites who thronged the airport to hand him a rousing welcome  include;  Nedum Ejiogu Esq., Dr Paulicarp Abii, Chioma Akwada, Kelechi Ike Ohanele, Uzoma Nwachukwu. PDP Chairman Washington DC, Prince Michael Abii, Derek Ekpe, Emmanuel Mbanaja; Sylvester Chibuike Nwosu; Hon Emeka Ebo, co-Convener of the events; SOS Echendu. President, Mbaise USA, Sir Law Osondu, President emeritus Mbaise USA and former Labour Party Gubernatorial Aspirant in Imo State. Peter & Paul brothers and the little girls, among others.
Also from Nigeria include; Anselm Okorie Chinedu Chinonye (CUDOC), Barr PGU Madu and Arc. Chidi Okolie.
One unique aspect of the tour was the furtherance of his cardinal project of  "Rebuild and Reposition Imo State" vision, where he unveiled the desire to embrace a global vision. The primary desire of this vision is that in this new age, the destiny and prosperity of Imo State will not be defined by geographical lines and confines, but by the character, resourcefulness, resources and location of her citizens across the world-within and outside Nigeria.
The Imo State Community in the US in partnership with other high profile international organizations, following their endorsement of him, as the best candidate to govern Imo State, come 2019,  had invited him to speak at the biggest policy stage in the world- The National Press Club, in Washington DC, on December 6, 2018. Ihedioha  used the occasion of his visit as  the Special Guest of Honour at various interactive sessions on the theme; "Rebuilding and Repositioning Imo State,  in Bowie Maryland; Dallas, Texas; Raleigh, North Carolina; New Jersey and in New used the opportunity to share his vision and policies with Imo indigenes, stakeholders, interests groups as well as investors towards achieving much desired #RebuildImo Agenda#
According to a report monitored from the home front courtesy of the Trumpeta International correspondent, Ohanele,  the desire of the PDP governorship candidate, Rt Hon Emeka Ihedioha to become the next governor of Imo State has received a boost with citizen of the state in the Diaspora, especially those in the United States of America, buying into his project.
Addressing a collection of Imolites in Washington DC on December 6,2018, Ihedioha, said that his focus to transform Imo State  would be to harness the resources available to enable the  economy and job grow.
The PDP governorship candidate at a major policy speech at the prestigious National Press Club in Washington DC sponsored by Professor Eddie Oparaoji led Imo Global Alliance for Good Governance unveiled a detailed plan on how he would salvage Imo State economy and  create Job growth.
Ohanele, who also functions as the Media Director, Imo Global Alliance For Good Governance, quote Ihedioha to have opined that  lack of ability to effectively harness Imo State's resources and not lack of it, is the cause of the economic crisis facing the state. Said he "Imo is a potentially rich State, but momentarily poverty stricken and
decadent due to defective governance structure and processes.
"Ours is a state of approximately 5, 530km 2 of landmass buried underneath is a huge oil and gas reserve as well as lead, calcium carbonate and zinc. Imo with an approximately 60-80 inches or 1,500mm to 2,200mm of rainfall can be considered remarkably fertile for massive agricultural production and therefore has no business with food insecurity for its approximately 4.9m people.
"Instructively, according to the 2010 UNESCO survey, more than half of its population who are above 8 years old can read and write, compared to other States with less than 15.5%. This confirms the fact that our people are not only educated but traditionally sophisticated, intelligent, enterprising, industrious and ever prepared to help government fast track development through self-help projects…".
Continuing the former Lawmaker who represented Aboh Mbaise/ Ngor Okpala said "I must add also that a great number of our people in the diaspora are highly educated professionals, particularly in the medical, engineering, Finance and Management sectors, given the right environment. They are ever prepared to contribute tremendously to fast-track development process in the State in addition to their unimaginable goodwill
to attract foreign investment. This fact is incontrovertible.
"Our inability to harness and maximize these potentials has left our State poor and completely disarticulated from the global economy and consequently, only able to currently achieve a GDP of only $18 billion, which is approximately less than 5% of Nigeria's $375 billion GDP. All the critical sectors such as education, health, basic infrastructure, water and sanitation have equally deteriorated beyond the threshold of manageability, simply because the present government not only lacks imagination and tact but is fundamentally deficient, ignorant, directionless, lawless and apathetic.
"Consequently, also because the fundamentals of the governance structure do not inspire investors' confidence, investors have deserted the State, businesses have closed down, unemployment and the attendant poverty are on the rise while only mortuary patronage statistics has gone up. The once Eastern Heartland and pride of the
Igbo nation is lying prostrate and a shadow of the Dee Sam Mbakwe era and indeed an embarrassment to our forbearers"
Speaking further, Ihedioha added "Suffice it to say that this pervasive and rebounding challenge of bad governance in our State as a matter of fact, justifies the call for the elevation of conversations about the forthcoming elections beyond just gaining access to power but to providing leadership. I dare say that governance and leadership are not synonymous, but far apart.
"This is the background that inspired my concerns for the future and the impetus to offer myself for the service of our State. I am confident that I fully understand the times, including the level of hopelessness, frustrations and agony in our land. I have the capacity to provide the right leadership, and inspire international and domestic investor confidence in our State. I bring you hope. I am here to assure you that I am determined to bring back our State and our pride. I want you to share with me the optimism that together we can rebuild Imo and get our State once more articulated back to the global economy. This is my dream, he concluded.
Reacting, the Media Director of Imo Global Alliance for Good Governance commended the PDP candidate for being accessible to Imolites and for his vision. He assured Rt Hon Ihedioha that no stone will be left unturned in informing Imo people home and in the diaspora that the time has come to elect a man of his status who is prepared with pedigree to rebuild Imo and make it the pride of the citizens.
Responding to a question on the efficacy of the US visit, Professor Eddie Oparaoji, Chairman and Moderator of the colloquium sponsor, the Imo Global Alliance for Good Governance, (IGAGG), said "there is a huge disruption today on how we perceive global economic dynamics. The most powerful drivers of advancement and prosperity do not obey the laws of geography- namely ideas, innovation and technology. It is therefore a no-brainer, that a winning strategy, is to lay the enabling conduit from high areas of economic and innovative opportunities, like the US, in order to funnel, drive and stimulate growth in depressed economic communities, such as Imo State."
Ihedioha's visit didn't end without him dishing out words on marble that have become a signpost of  greater days ahead should the PDP candidate be elected. Few notable go as follows
"I will invite the international community and Imo in diaspora to show more interest in elections in Nigeria" Ihedioha
"Our government shall open up Imo State for business"
"Our people are no longer educated to become job creators, so I intend to make technical education an important focus of my administration" Ihedioha
"We have plans to make Imo a Medical Health Center of the federation"
"I fear God and will govern with the fear of God"
"I will restore trust in government; I will bring transparency and accountability in governance; I will institutionalize rule of law in Imo state"
Highlights of Ihedioha's quotes further state  "The failure of government is our failure if we fail to engage in electoral process"
"I will guarantee the autonomy of Local Government Areas"
"I belong to the right generation to provide good governance in Nigeria" Ihedioha
"I have the right education and leadership apprenticeship to provide good leadership in Imo state"
"I know I have the courage, goodwill, knowhow and service. I am ready, prepared and will be deliberate. I cannot afford to make mistakes"
"I have a very good sense of discipline, I am impatient to malfeasance" Ihedioha
"I will run a very participatory government. We will return to our values system"
"Our best efforts this election cycle should be to make Atiku the next president of Nigeria"
Ouite outstanding is the multiplier effects of the PDP governorship candidate visit. Aside from instituting confidence in the minds of Imolites in Diaspora, it has  naturally placed him above other contenders in the race as one with the needed talisman to rediscover Imo for good. While also disabusing certain negative mindsets about Ihedioha's personality, it has also afforded the Diasporans chance to have one to one interface and chance to make a humble assessment of his capacity.