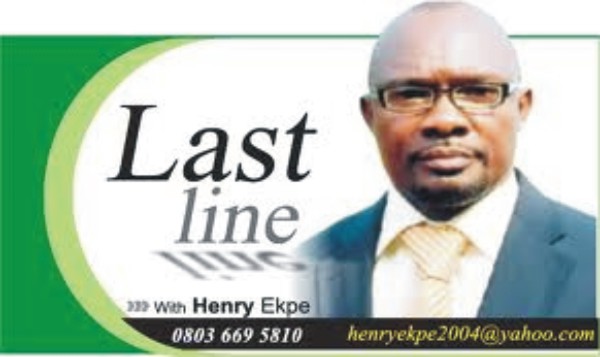 I had to revisit this matter, following a reply given to one of my write-ups on the 2019 Imo Governorship election and the place of Owerri people compared to their  Orlu and Okigwe cousins who have done sixteen and eight years respectively on the seat, with Owerri zone only Eighteen months.
One fictitious " Emeka Ikedieze," whom I am sure does not exist, without dropping his phone number, took on me in various Media platforms and Newspapers.
Till now he remains a mystery since he was too cowardly to introduce himself properly.
Whether this "Emeka Ikedieze" is a "ghost" or real, the pertinent issue here is that he tried to poopooh some of the issues I raised in the said articles that has to do with the chances of Owerri zone in producing the next governor of Imo State.
"Emeka Ikedieze" first of all began by trying to run me down by questioning my full grip of the English language, and also tried so hard to pit me against some of my friends and Leaders I mentioned in  the write- ups, particularly "Imo 2019: N-PDP and Owerri Zone Governorship" where I appealed to Senator Samuel Anyanwu, to kindly accept the PDP Governorship primaries which produced Hon Emeka Ihedioha as the party's candidate, as I believe that pursuing that matter may lead to Owerri losing the chance, since the Ihedioha emergence has  since passed  a personal venture, but  now taken as an Owerri collective project.
Let me inform " Emeka Ikedieze" that Spike Lee, American Film icon and Acc Producer said "English language is a means of communication and not a measure of intelligence". That is my answer to "Emeka Ikedieze" in his puerile attempt to question my intellectual capacity.
On Senator Sam Daddy, let me make it clear here that since the Imo PDP Governorship imbroglio between Sam Daddy and his friend Emeka Ihedioha commenced, I have penned two articles all on that issue.
And in each of them, I never used any foul word on my respected friend, Senator Samuel Nnaemaka Anyanwu (Samdaddy). I don't have to, because as a man, he has the right to make his own decisions, which the PDP Governorship issue was one of them.
Rather, what I gave was advice to my distinguished brother Sam Daddy.
I asked him to sheath his sword and let Ihedioha be, since both of them are friends, and pursuing the same thing; Owerri Governorship, which has become a thing of shame chellenge and to the zone.
God knows that I would have told Ihedioha the same thing, had Sam Daddy been announced the winner of that exercise which took place on October 1, 2018. Those who know me would attest to that.
For me, the main issue in the whole scenario is Owerri zone, and it is beyond both Ihedioha and Anyanwu, as far as Owerri people are now concerned.
And for "Emeka Ikedieze" he does not know that Senator Anyanwu is a personal friend and brother, whom I have known closely for many years now, even before I met Emeka Ihedioha.
Therefore, both Sam Daddy and Ihedioha are my Buddies and it would sound illogical for me to seat on the fence when two of my good friends are fighting without taking a stand for peace to be restored.
"Emeka Ikedieze" also mentioned my Boss and political Mentor, His Excellency, Chief Ikedi Ohakim on the piece.
First of all, you cannot catch me, anywhere, insult or abuse Ikedi Ohakim. It is not out of fear but  of character. I am not among those humans who bite the fingers that fed them.
Till tomorrow, I respect Chief Ikedi Ohakim, and has never had any personal or political face-off with him, and will never. The prayer of every father is for his children to grow up.
"Emeka Ikedieze" was short of calling me an Owerri zone Bigot. But that is absolutely off the point and a blatant false imagination.
I am an Imo citizen, who like late Peter Tosh believes in equal rights and justice, than peace. There is peace of the grave yard, and natural peace. With Equal Right and Justice, peace voluntarily takes its place.
In 1999, as a budding journalist in Imo State, I worked hard for the emergence of Chief Achike Udenwa as Governor of Imo State.
In 2003, I was also at the forefront of his re-election.  Now Senator Osita Izunaso, Hon Mbadiwe Emelumba, Prince Onunwa and Sir Bright Nwelue are living witnesses to this endeavour. Mind you, Udenwa is from Orlu and there were other Owerrri candidates like Humphrey Anumudu.
In 2007, I worked for Senator Araraume. But later, Chief Ikedi Ohakim. Many thought Chief Ohakim made me his Chief Press Secretary CPS from the Blues.
It was me and Dr Etelberth Okere who organized the first Press Conference for Ohakim where he decleared his interest for Imo Governorship election in 2007. It was at Crunches in Ikenegbu, days after that Eatery was commissioned. Ask Chikwem Onuoha.
In 2015 i was strongly behind Ohakim's third attempt. I did not work for Owerri zone.
In 2011, I was Ohakim's Chief Press Secretary CPS and worked my Ass out for him to return, but it was not feasible.
Remember in 2007, Agbaso who is from Owerri zone was in the race yet I worked for Okigwe zone. At a point Agbaso confronted me in a flight one day asking why it was only me and Etel Okere that are fighting him in the Media, all of us Owerri sons.
Now, the reason for my latest stand in 2019 is that in 1999 to 2003, I supported Orlu because I wanted them to complete their eight years for another zone to take over. I did same for Okigwe, but it could not work out, and in the process Orlu again took over, making it sixteen years.
Now, Okigwe has eight years, Orlu Sixteen years and Owerri just eighteen months in the year 2019, and a certain "Emeka Ikedieze" is challenging my reason for supporting a people, who started this Imo struggle with other zones, and till date cannot hold a finger on other zones as far as Imo Governorship seat is concerned.
Come to think of it, was it not Owerri zone, for the sake of peace, justice and equity that "ceded power" to Orlu in 1999, when Owerri zone had all the opportunity in the world to produce Imo Governor on a platter of Gold because ID Nwoga was Imo PDP State Chairman?
Politics apart, any man of conscience cannot hide the fact that Owerri zone is marginalized in the administrative equation of Imo State.
There is six pieces of meat inside a pot. And you are to share it among three people. One person took one, took again, took another, without bothering what others will say? That is man's inhumanity to man.
Today what we hear is that power is taken and not given. But it was Chief ID Nwoga that asked Bar Humphrey Anumudu from Owerri to step down for Orlu zone to be accommodated in the history of Imo Leadership. Was power there given or taken?
"Emeka Ikedieze" accused me of writing as if it is only Emeka Ihedioha that is a candidate from Owerri zone, and only on him can Owerri Governorship be anchored.
That allegation lacks political logic. In politics, and democracy number counts. Without sounding immodest, there are only five major political parties in Imo State as at today.
APC, APGA, PDP and lately AA with ACCORD .And you don't win election based on prayers only with out practical actions that motivate voters and followers.
Therefore, if Owerri wants to win the 2019 Imo Governorship election, it must join that party that controls tumultuous crowd.
APC is under Senator Hope Uzodinma, from Orlu, APGA is Senator Araraume from Okigwe,  Ohakim's Accord is Okigwe, AA is Uche Nwosu from Orlu and PDP is Ihedioha from Owerri.
With due respect and without dismissing any Governorship candidate, which other party has an Owerri Governorship candidate of note and popularity like PDP?
Therefore, if we must be factual and tell ourselves the truth, which other candidate from Owerri zone is as prominent like Ihedioha?
In that case, if this postulation is glaring and clear, why would "Emeka Ikedieze" accuse me of blindingly supporting Ihedioha? Politics is a practical game like football, you practice to win unless you hope to bribe (rig) the referee.
And again, I don't have apologies for supporting Owerri zone, just as I supported Okigwe and Orlu zones when there was need for that.
Today in Nigeria, all the Senatorial zones have produced Governors for their States expect Owerri zone. Run your checks.
We cannot be talking about "Igbo Presidency" and at home  shouting "Power is Taken"
However, it is left for Imo electorate to decide.  I don't hold anything against any of the contestants; after all I know almost all of them closely. But the issue is that truth, no matter how long held back, must come out. And that truth is that Imo State stands on three political pillars; Owerri, Okigwe and Orlu zone. And of all these three, it is only Owerri that is yet to Governor Imo State since the current political dispensation .
Even if our Leaders try to bury this truth under the carpet, our children will not. We hear about brutal clannish wars in Cross River, Rivers, Benue States etc.
They were as a result of long-time bottled-up anger that suddenly flared up now. We should plant and nurture peace in Imo State before it becomes late.
And about Trumpeta Newspaper, my views cannot and will never control that of the Newspaper.
Trumpeta is greater, bigger and will live after me, because it is a corporate entity of its own, with its own editorial policy, devoid of my own personal opinions. Check the front page of the Newspaper everyday and see if it is biased.
Trumpeta is like a church and opens its door to everybody. I am not Trumpeta.
For "Emeka Ikedieze", he does not see me as a "Stakeholder" in Imo State simply because I am not running for an election. But I am more qualified than some of these fellows who just run back home for elections and disappear thereafter.
But our likes have been around since 1999 developing Imo through our little efforts. I was here during Udenwa era, I worked for the Ohakim regime, I am here watching the Okorocha time, and by God's grace will live to witness May 29, 2019 for another Governor to be sworn-in.
I have a company that employs directly and indirectly over twenty Imolites.
Hanging around Hotel Lobbies in Imo State does not make anybody a Stakeholder. What are their contributions to Imo State economy?
Therefore, I still maintain that peace between Ihedioha and Sam Daddy will be to the advantage of Owerri people during the forthcoming election, and that is why enemies of Owerri zone want to capitalize on the little problem between  the two friends and brothers and deny Owerri zone 2019 Imo Governorship seat again. But God forbid.