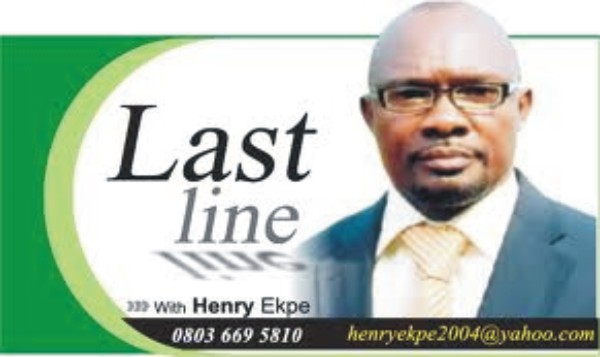 Monday, March 11, 2019 will remain evergreen in the minds of IMO citizens. This is because, it was the day the State got a new Governor-elect in the person of Rt Hon Emeka Ihedioha of the Peoples Democratic Party, PDP.
Since the history of elections in Imo, that of 2019 Governorship was very contentious because it was seen by many as the beginning of an era and the end of another.
The reason was simple. The incumbent and outgoing Governor, Owelle Rochas Okorocha had for eight years in office held the entire Imo populace at the jugular with a brand of administration that is alien to this clime, yet pushed down the throat of the people by force.
Therefore the 2019 Imo governorship election was seen by the Imo masses as a do-or-die matter to push away their common albatross while Okorocha, his family and acolytes saw it as a survival of the fittest and a continuation of their stranglehold on Imo patrimony.
Under this scenario, Imo sat on a keg of gun powder. But the masses realized that their Governor was desperate to retain power through his Stooge and son in-law, Uche Nwosu and therefore would not mind even if Imo limps out from the election battle with a bloody nose.
But however, lmolites, the owners of the House, devised a means for the exit of their Tenant, Okorocha, without him wrecking more havoc on the building. Therefore Imo people applied the theory of "Bull in a China Shop".
Imo people understood that it would be detrimental to the State to light fire in the entire house just to extinguish a snake that entered ones room.
Therefore, the Imo electorates are smarter than Okorocha who thought that with State-sponsored brigandage, and deep war chest funded by our Commonwealth, Imo populace would be cowed.
Make no mistake about it. Okorocha had planned the " Tinubu Formula'" where he will sit down in any of his palaces after leaving office and regulate and dictate what happens in Imo until he becomes feeble with old age, and by then his second generation of children would have become entrenched Monarchs in Imo Governance.
But fortunately, Imo people, supported by God rose up to quash a hegemony that was already blooming and on its journey for last lap to fruition.
However, Okorocha should have himself to blame for his estranged relationship with Imo people. In 2011, the people saw him as the Messiah they have been waiting for and embraced him with all sense of sincerity and support. But Okorocha took Imo people for granted and rather unleashed on them a draconian type of administration never witnessed in the state before.
And whoever dared to advice the system was seen as enemy of State and marked.
Under this situation Okorocha became a Deity to his gullible sycophants who made the Governor feel infallible instead of telling him the facts as they were.
Today Okorocha has lost his Empire as he has failed to hoist a successor, even as his Senatorial Seat hangs in the balance. And soon, all the cheer leaders will desert him, which was what I kept telling him since 2012 at the risk of my life. Remember I had worked as Chief Press Secretary to a Governor of Imo state and write from experience. Now, the Chicken has come home to roost.
But it is disturbing to discerning minds that Okorocha has refused to rein in his Media Aides who still keep shooting as if the battle is not yet over.
Let some reasonable Imolites educate Sam Onwuemedo, Okorocha's Press Secretary that Okorocha's Kingdom has collapsed, since no King reigns forever.
It is unfortunate that Onwuemodo has since directed his venom on the Governor-Elect with abuses and rants without any provocation. I had expected he would soften his combative media management with the stack reality facing him.
To Onwuemodo,Ihedioha cannot make a good Governor because according to him Ihedioha is not on the same level with Okorocha.
That is a fact. Both men operate from different hemisphere.
While Okorocha is of the "Roforofo School" of Politics,Ihedioha is of the "Urbane politics" where cerebral judgment rules and not "Bubuyaya".
Remember that the only administrative "experience" Okorocha had before being elected Governor was just Adviser to President Obasanjo.
But Ihedioha had worked with Vice Presidents and Presidents of Senate, before capping  it with being a Presiding officer of The Legislature at the Highest level in Nigeria.
Yes of course,Ihedioha is of different class with Okorocha.
However, I had expected that Onwuemodo should have given his younger brother and kinsman the opportunity to even assume office first before passing judgment on him.
But surely,Ihedioha will disappoint Onwuemodo, as he had already done with his Governorship triumph.
In a recent wailing, Onwuemodo had wrote that "Ihedioha cannot win a Councillorship election even in Mbutu"
For the records, Okorocha won his first election in 2011 after trying since 1998. And that election was won after a supplementary ballot. In 2015, he escaped again through another supplementary election after saboteurs truncated Ihedioha's victory. In 2019 after serving as a two term color, Okorocha could not win Orlu Senate seat which warranted him indulging in self help and "Jango syle".
But the man, Ihedioha is now the IMO Governor-elect against Onwuemodo's prediction. I appeal to Uncle Sam Onwuemodo to reserve his energy over an already done deal. Emeka Ihedioha is IMO State Governor in waiting and by the grace of God Okorocha will hand over to him on May29, 2019. Ironically, this same Onwuemodo is an indirect beneficiary of this struggle because IMO guber seat is relocating to his village,Aronta,Mbutu,Aboh Mbaise courtesy his younger brother, His Excellency RT Hon Emeka Ihedioha.
Do we need say more! If Onwuemodo must weep and wail, let him direct his cries to  his Principal, Owelle Rochas Okorocha whose Empire has been thrown into deep mourning, while that of Ihedioha  is in Cloud 9  rejoicing.