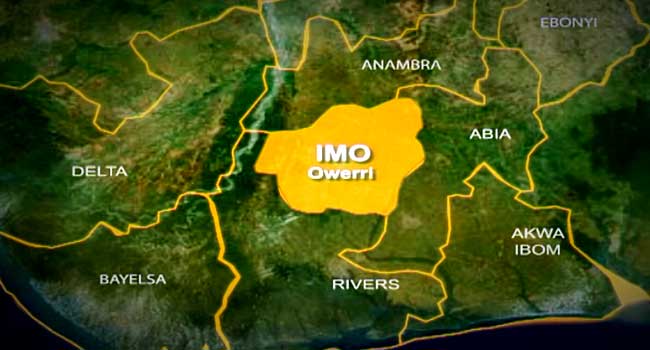 It is no longer a secret that those who serve us, often times lose their glory as soon as the cameras turn away from them. This is especially so with the Sports Men and Women who have brought glory to the State countless times. Time for this to change the Special Adviser for Sports and Diaspora send a clear message…
For instance, yesterday (11th August) marked 12years since a great Imo Star left this world. Elkanah Onyeali from Mbaitoli Local Government, the first international player who was flown in to play for Nigeria. Onyeali also was the first black who played for Tranmere Rovers and the first who shook the hands of the Queen of England. Onyeali is no doubt a Hero, who ought to be remembered and celebrated. Sadly this isn't quite the case as so many young people talk about Foreign players instead.
Well, we can confirm that the conversation about honouring Imo Sports Heroes was critically opened yesterday, and the catalyst for this anticipated monumental shift was born out of the 12th year commemoration of great Elkanah Onyeali. Governor's Diaspora Office and the Office of the Governor on Sports kickstarted this conversation by going on air yesterday, with the legendary footballer's son Obidinma Onyeali, to celebrate the life of the Great Mbaitoli Footballer. A programme which lasted for about an hour with several callers enthusiastically commending the trio for taking the step of immortalizing Imo Heroes.
Speaking on Heartland Radio FM 100.5, Special Adviser SA, to the Governor on Sports, Hon. Ikenna Nlemigbo stated that he feels appalled that great Elkanah Onyeali is from Mbaitoli just like himself but no one taught him this in school. "I am a historian" he said and it's a shame I didn't even know about this great man until very recently. "We will begin to immortalize our Sport Heroes, they deserve better and under this Government I and my colleagues will work hard to actualize this". Hon. Nlemigbo hinted on possibilities of 'Heroes Day' in Imo, he also used the opportunity to reassure listeners about renewed prospects for Heartland…
Responding to one of the questions on the 'Live' radio interview, Hon. Cllr Celia Osakwe-Hibbert intimated that she will call on Diasporans who play professional football to come together and create a 'Diasporan Welfare System' which will serve as a safety net for Heroes who served us in the past. "We need to celebrate them" she said. "Their stories can serve as inspiration to young aspiring Imolites. My Boss, the Governor of Imo State has given me and all Appointees blank cheque to do what's right over what is expedient and upon this mantle, I will ensure Imo Diaspora Footballers play their part in making sure that we sustain the dignity of our Sports Heroes. Our Government will enable this vision and together we can treat our Heroes better moving forward" she added.
Elkanah Onyeali has gone, could his 12 years commemoration serve as a catalyst for radical reformations to come, will Diasporans take up this challenge? His son Mr. Obidinma Onyeali believes this is possible, saying "my dad loved Nigeria and played with his heart. My dad will be happy that for the first time, there is a Live radio show commemorating his legacy, giving opportunity to his fans to talk about him. This is the first and I believe this isn't the last. We have young people in Government willing to work on novel ideas like this, so I'm confident reformations will happen"
The interview ended positively and no doubt had a series of hopeful listeners who tuned in, they were all pleased to hear that change is coming or rather change is here!