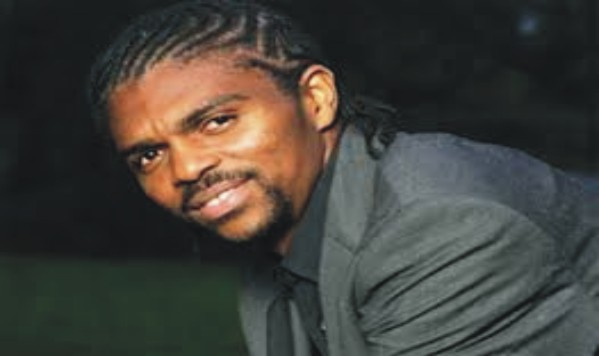 Kanu led the top score's chart early in the season of 2006-07 and finished as the top goal scorer for Portsmouth, netting 12 goals.
In his second season at Portsmouth, Kanu scored both the FA cup 1-0 semi-final win against west Brom Albion and the 1-0 win in the final against Cardiff city earning him a third FA cup winner's medal.
Back in Nigeria, Kanu has been a member of the senior national team since making his debut in 1994 against Sweden in a friendly.
As at November 16, 2009 Kanu had 79 caps scoring 13 goals for Nigeria.
Apart from winning the Olympic goal in the football event at Atlanta '96, Kanu also participated in the 1998, 2002 and 2010 world cups.
Off the pitch, Kanu works so hard to improve the lives of others via his philanthropic works he has made a priority because of his heart surgery experience. For this reason, he set up a non-government organization, Kanu heart foundation in 2000 whose sole mission is to raise funds to help children with heart ailments.
Following his exploits in the round Leather game and his humanitarian services Kanu has been made a UNICEF ambassador. He also, the Nigerian football Ambassador.
Kanu was last year named as the special Adviser on sports matters to the Imo state Governor, Rochas Anayo Okorocha.
Kanu Honours.
Country:  – FIFA  It 17 world cup, 1993
FIFA world cup Appearances, 1998, 2002 and 2010
AFCON appearances 2000 (silver) 2002 (Bronze), 2004 (Bronze), 2006                                  (Bronze) 2008 and 2010.
Olympic games, 1996 (Gold medal)
Nigerian league: 1992-3 (Iwuanyanwu National League win)
Eredivise: (Holland), Three time league winner, '93-4,'94-5, and '95-6 with Ajax Fc. Also won the UEFA champions league in '95, the super year with Ajax and the intercontinental cup.
He also won the UEFA winners cup with Internazional Milan in '97-8.
Won 3 English premier League with Arsenal in 2001-02, 2002-03, 2003-04. Also won 3 FA cup's in 2001-02 and 2002-03(Arsenal) and 2007-08 (Portsmouth) Also won the charity shield in 1999(Arsenal).
Won the African footballer of the year twice in 1996 and 1999.
Watch out next week for Austin 'Jay Jay' Okocha……..