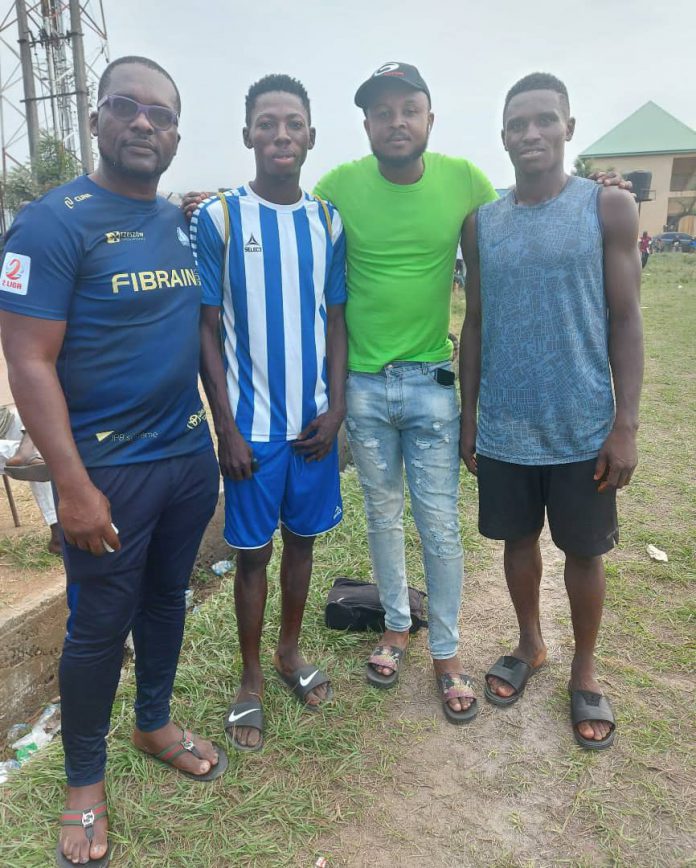 Heartland Football Club of Owerri may have kickstarted its preparations for the 2020/21 NPFL season late but this has not deterred them from attracting quality and good players based on the managerial skills of the new General Manager, Hon Ifeanyi Chukwudi.
One of the latest acquisition of the former back to back Aiteo cup champions is a young and exciting attacking midfielder with the knack for scoring goals, Monday Yakubu.
Although details of the his contract was not disclosed to Trumpeta Sports desk as at the time of this report, but this paper gathered that Yakubu is managed by an FA Level 2 registered coach in UK, who also doubles as the President of Football Intermediaries Association of Nigeria FIAN, Mr Ayodele Thomas.
Name: Monday Yakubu
State of Origin: Kogi state
Height: 1.75cm
Weight: 68
Nationality: Nigerian
Religion: Christianity
Previous club…started from Davish Athletic FC, kogi state, God's Link Academy Lagos, Yobo FC Lagos, Sam Vic FC Lagos and Little Wonders Fc Lagos.
Expressing his optimism on Heartland FC to do well in the coming season, Ayodele said with the quality of players who have stayed back in the team after the turbulent times as well as the quality of additions being made by the management and the technical crew that with good financial support the team can compete favourably among the top teams in NPFL.
He however praised the General Manager, Hon Ifeanyi Chukwudi for his dexterity in sports administration adding that with the likes of Mr Promise Nwachukwu and Tonex Chukwu whom he noted have won laurels with club at various points that they will bring their wealth of experience to take Heartland back to the continent.
He assured that with his two players, Monday Yakubu and Opayemi Opeyinka that Heartland has acquired very dedicated and passionate good players that will bear them fruits.