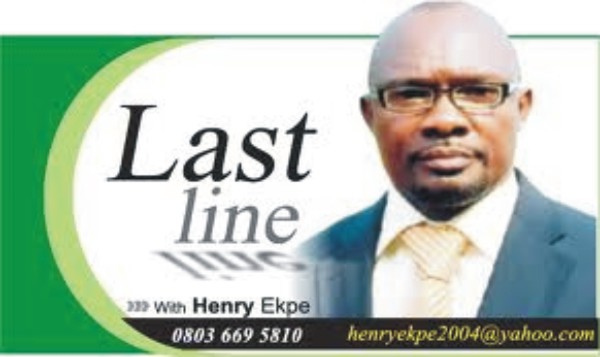 For the uninitiated, time is of no consequence, but for a real politician, two minutes can produce a development that can take years to erase.  In order words, every politician cherishes time in his/her strategies.  For time waits for no man.
In 2015, the presidency ofNigeriawould be thrown open again for the electorate to choose a new leader to mann the affairs of the largest Black Nation on earth, for another four years.
How prepared are Ndigbo for this big task? A journey of one hundred miles, they say, begins with one step.  Has Igbo Nation began this step, even as the battle line draws closer?
These are pertinent questions that deserve answers as other tribes inNigeriastrategize for 2015. Current history has shown that the myth behind Federal Republic of Nigerian presidency being an exclusive reserve for a select-group or Tribe has been broken.  Therefore, it is a booster for Ndigbo to jettison any phobia and make up their minds to either run for the presidency in 2015, or forget about it.
However, in my estimation, Ndigbo are not prepared for the 2015 battle for Aso Rock.  I may not be correct, but experience shows that, were Igbos interested in the 2015 presidency, the tale signs would have been there to prove any doubting Thomas wrong.
Despite the menace of Boko Haram in the Northern part of the country, their elites meet regularly and those who read Newspapers or browse internet News would agree with me that if Arewa Consultative Forum does not speak once in a while, Alhaji Mohmud Junaid and his colleagues also speak.
If the Congress for Progressive Change (CPC) as represented by General Mohammed Buhari does not comment on issues, other Northern Groups will raise inflammable alarms.
Take it or leave it, these mentioned Groups and individuals are Northern emblems, and they represent the people of the Hausa/Fulani stock, and they are not making any pretences about what they say at all times as regards 2015.
Those who read the political barometer can guess correctly that, those of Northern/Hausa/Fulani extraction already eyeing the presidency in 2015.
It is not inNigeriadoubt that Northerners have regretted losing power at the centre through the demise of president Umaru Yaradua.  Many have even alleged that as the reasonNigeriahas been sitting on a keg of gun powder since 2011.
Therefore, the Northerners are poised on regaining the lost power in 2015, and will see the election as due and die battle.
However, what may be a stumbling block to them could be the party platform to achieve that goal, should Peoples Democratic Party, PDP block that route for the Northern Hegemony to gain power again.  But that will not be a problem.
CPC will be handy for the Hausa/Fulani to take a shot at the elusive diadem.  Even if the North does not file Buhari, there are other young and intelligent Northern elements on the waiting list.
And fund would not be scarce as the zone will rally stupendous war chest when come, comes to become.
For sure, the 2015 presidential election will be fierce, hot and delicate as it could make or marNigeriathe Federation, especially with Boko Haram lurking in the corner.  But let us bear in mind that the Northerners are not shy of battles any day when they are ready.
The only reason 2011 looked simple was because the zone was decimated and most of them felt it would be injustice to ask President Goodluck Jonathan to resign having served as a president after the death of Yaradua.  But mark my words, 2015 will be the battle of Titans, as the North will put all they have in the race, devoid of political leanings.  As usual they will rekindle their brotherhood which was shattered in 2011 because of Jonathan.
Meanwhile, the Southwest (Yoruba Nation) are already preparing for the race.  They don't have any fears or problem as they have the entire region under their control through a home grown political party, the Action Congress of Nigeria (ACN).
Despite what happened in Ondo state election, the Yoruba are still together and know when to shade-off political affiliation for Regional harmony and common aspiration.
Take it or leave it, ACN is the rallying point for the Yorubas and they are championing their bargaining power through that political party.
Already, the Yoruba are not making any pretences of supporting and preferring regional autonomy, which they believe will bring out the best in them, and allow them to develop at their own pace and capacity.
Is it therefore any surprise that the Yorubas are not too keen on the 2015 presidency as they believe that what is important is the development of their region first, and then look for "main stream" politics at the centre, if necessary.
Therefore, as far as I can attest, the 2015 presidency is not a serious project for the Yoruba.  They know it may not be possible and therefore taking solace where they have comparative advantage; which is first capture their environment through ACN, and then negotiate at the centre with what they have.
In this situation, they are not pretending to gun for the presidency, but are focused on what they want, at least for now, until when the time is ripe, for yet another Yoruba presidency.
The Southwest are aware that it would be asking for too much to eye the presidency again after their kinsman, Obasanjo had just finished 8 years of an uninterrupted two terms.
But while waiting for another opportunity, the Yoruba have gone back home to fortify their socio-political strength in all spheres.
That is the reason Odua Group owned by states of the Region is cornering all federal assets that are for sale in any of the cities ofLagos, Ibadan etc.
Lagosbefore 2015 will be a mega city and may depend on its internally generated revenue to run its affairs.  Same for Oyo, Ekiti, Ondo and Ogun states, as they join hands in their Regional Cooperation policy.
Presently, those usually called the minorities are even doing well, having against all permutations and predictions are now occupying the highest post in the land today through their brother, President Goodluck Jonathan.
Whether you like it or not, the Delta region can never be the same again after the presidency of Jonathan.  That is if those placed in charge of affairs in the Region do not fritter away the stupendous fund being tunneled into the Region through Ministry of Niger Delta, derivation funds, Amnesty programmes etc.
In all these developments, where is the place of the Igbo man?  Things are worse more than ever witnessed right from the days of Nnamdi Azikiwe, Akanu Ibiam, Michael Okpara and others.
The Republican nature of the current Igbo man has transcended imagination.  During the days of yore, an Elder can speak and others will listen.  But because of capitalist nature of Ndigbo, where fortune seems to be the quantification of social status in the land, everything has gone hay-wire.
A young man who owns a shop inOnitsha, Alaba,Abaor Nnewi has no respect for the Councilor of his Ward.
A politician who worths a kobo, but propelled by the people to go toAbujato represent them, only returns to tell the Nze and Traditional Ruler to go to hell.
An Igbo Business man, who happens to stumble into oily subsidy Deal returns home and asks who is the Chief Emanuel Iwuanyanwus, Mbazulikes, Nwaogas, Ezeifes, Okekes, Ikedifes? etc.
But the fear of the Elder is the beginning of the wisdom of every Hausa or Yoruba Youth, no matter how rich that fellow is.
It is under this strange and fractious scenario that Ndigbo are getting set for the 2015 presidency.  No wonder all the "Big Men" are speaking from both sides of their months.  Today, they tell you that Ndigbo must run for Presidency, the next day you hear that Ndigbo are waiting for Jonathan to make his stand known, and yet they say Igbos are gunning for the highest job in the land in 2015.
Who will bell the cat?  I hear that there is a big gapping hole in the Southeast Governors Forum.  Rather than attend or absent, the Governors merely send their Deputies.
If Southeast Governors are not together, who then and how does Ndigbo organize themselves?  I learnt that Gov Peter Obi is doing every thing possible to stop Gov Rochas Okorocha from having a hold on APGA, because Okorocha wants to run for "Igbo Presidency".
Obi, we learnt, wants to pick the APGA Presidential ticket so that he will collapse the party structure into Jonathan's campaign team if he picks PDP ticket in 2015.
The worse is that even the Igbo Elders are speaking for themselves.  Chief Ikedife says Ndigbo are waiting for Jonathan to meet Ndigbo and tell them what is for them if he goes a second term.
Senator Ben Obi, Jonathan's SA on Interparty Affairs, says Ndigbo are waiting for Jonathan to either show interest or not before the tribe can take a shot at the plum job.
Other Igbo leaders told him recently on a visit toEnugustate to go for a second term.  All these babel of voices are emanating from Igbo land.
Unfortunately there is no central point of information on Igbo stand on any issue, just as there is no figure in Igbo land today to say this is the point man of the Tribe.
In Hausa/Fulani today, when Maitama Sule, Babangida, Aduma Ciroma, even Buhari speak, others listen.
In Yoruba land, when Bola Tinubu speaks at least, more than 70% of Yoruba land listens.
But who is the rallying point for Ndigbo Nation as 2015 Nigerian Presidency draw nearer?  A big question, waiting for million answers.  There is trouble for Igbos in 2015 as confusion, selfishness and disunity rule the day.