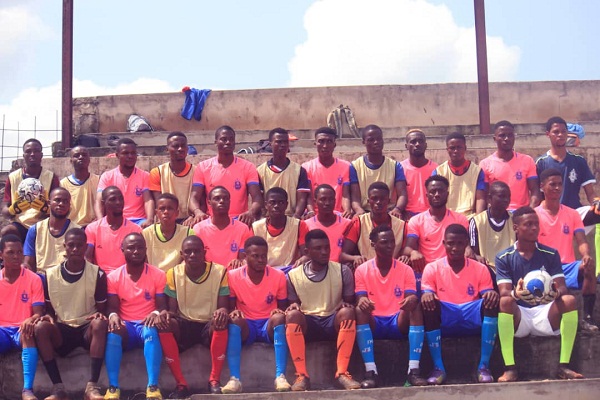 As part of the teams conscious effort towards building a professional football outfit with the vision of "Turning talents into stars", Firstmahi FC joined 7 other teams in Owerri for a one -week scouting football tournament taking that kicked off on Sunday September 12, 2021 at the Alvan Ikoku Federal College of Education mini stadium, Owerri.
The brand new football club reamanied un beating as FMI FC in its first game at the scouting programme defeated City Cruz FC 1-0.
Firstmahi FC announced their presence in the keengly contested encounter when the opponent's defence couldn't contain their attacking prowess with City Cruz Fc defence handling the ball in their vital area for a penalty which was duly converted by Odunka Destiny midway in the firs half to give Coach George Ohuabunwa led boys an edge which the maintained for their second win in 3 games in just one week of existence as a team.
Recall that Firstmahi FC after a 2 weeks screening exercise at Old Stadium along Tetlow road, Owerri to select talented players resumed after two weeks break to prune down the number of players ahead of the scouting program having played two friendlies drawing one and winning one.
Trumpeta sports desk gathered from organizers of the programme put together by Selierentinaof Italy forward, Simion Nwankwo in conjunction with City Cruz, action resumes on Wednesday September 15, 2021 at same venue.