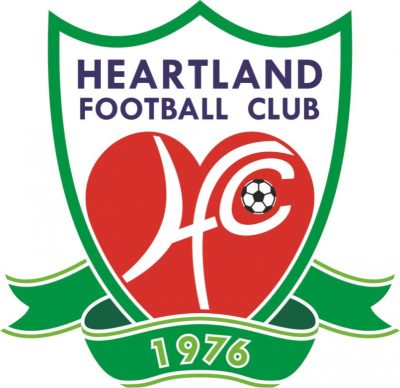 This weekend's NPFL match day 6 encounter between Abia Warriors and Heartland FC may suffer a setback following a recent ugly development in Heartlands camp as players of the Naze millionaires threw caution into the wind protesting on the streets of Owerri over their unpaid entitlements.
Trumpeta sports desk gathered that players of the Owerri based NPFL side yesterday went on the streets to protest their 10 months unpaid salaries including their match bonuses.
The angry players who also blocked the entrance gate of the Imo state government house carried placards with different inscriptions such as; "It is our right to get paid after work, " Pay us our 9 months' salary and bonuses, "Pay us our salaries, " Salary, Salary, Salary among others.
Recall that the team according to reports couldn't join their folks to celebrate the Yuletides because they weren't paid their entitlements.
Some of the players who spoke to Trumpeta on anonymous for fear of victimisation said their families and loved ones have suffered untold hardship as result of the ugly situation.
"We are being owed 10 months now going to 11 months especially the old players and as we speak the have been given us promises since last year.
"Even common rice we couldn't afford for our families but we always believed in their promises till now.
Trumpeta sports however learnt that the Commissioner Sports, Youth and Social Development, Hon Dan Chike Ogu later spoke with the irate players who were at the government house gate demanding to see the Governor so he can hear their cry.
"Most of us are huge debtors and can't walk on the streets proudly again for fear of our creditors disgracing us.
According to our source, the Commissioner who pleaded with the players to calm down that the governor has head their situation assured once again that their salaries will come this week.
It was also gathered that he enquired about their bonuses for the new season which Trumpeta gathered amounted to over N2m was also transferred to the players through their captain to help calm their anger.
It was however not clear if the players who are currently in camp at Orlu would be able to honour their weekend match against Abia Warriors on Sunday at the Okigwe Township Stadium following the recent development unless a certain agreement is reached between the players and the team handlers.